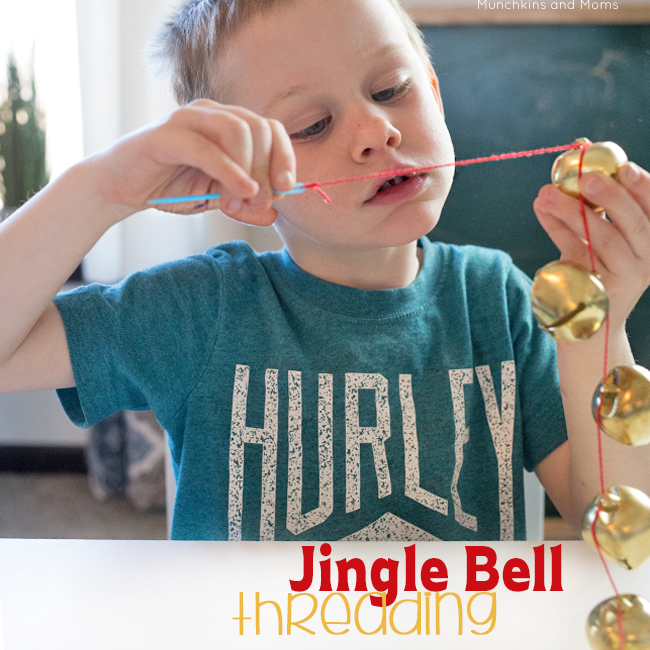 Are you ready for today's activity du Jour?
Need a quick little activity to get you through the day(s) before Christmas? I know my kids can't be the only ones asking if it's Christmas yet 200 times a day!
This little gem of an activity came about when one of our bells fell off of the Christmas tree. As I rethreaded the ribbon through the hole I realized it would be a great fine motor task for my kids!
Jingle Bell Threading
This list contains affiliate links.
We love activities with short supply lists! This one is one of the shortest:
Bells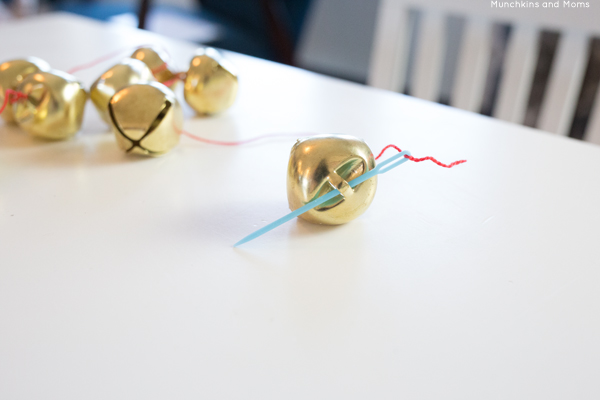 I started the activity by threading one bell and tying it off at the end (to prevent the other bells from slipping off as my kiddos thread them).
My preschooler continued threading the rest of the bells.
Related post: Jumbo Threading with Pool Noodles!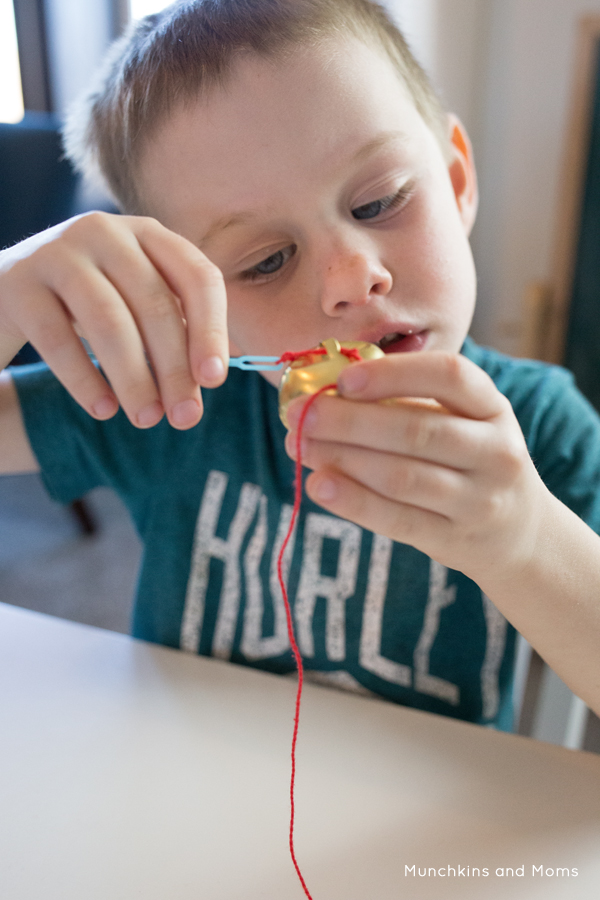 Eye eye-hand coordination skills were definitely exercised with this activity! Look at how he focuses in on the putting the needle carefully through the bell.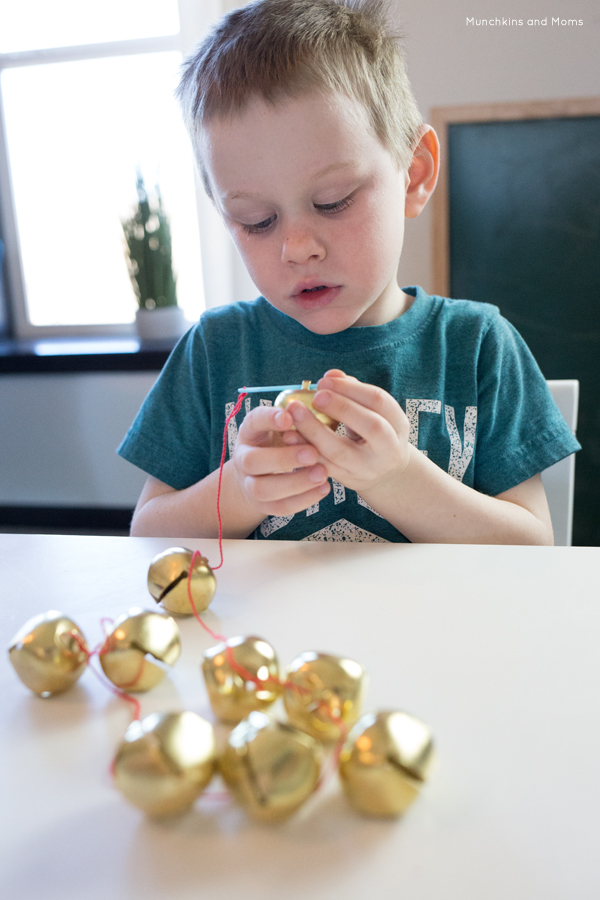 Pinching the needle and pulling it through the hole also provided great fine motor practice! (And since we are using a plastic yarn needle this activity is super safe. No worries about poked fingers today!)
Related post: Threading with Nature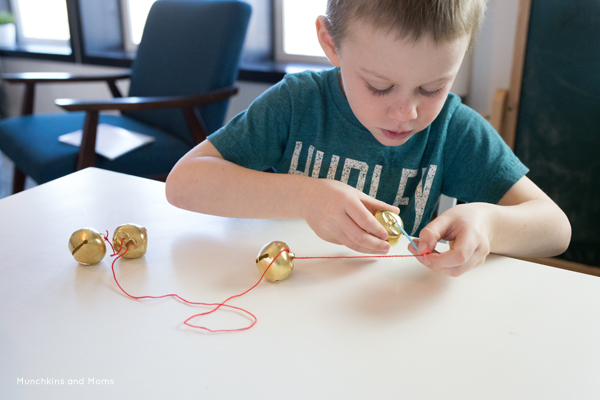 Besides being great eye-hand coordination and fine motor practice, this activity was also very musical! The bells jingled the entire time my son was threading (be prepared to sing "Jingle Bells" during the entire activity!).
Are you looking for more super-simple Christmas activities? Look no further than the CELEBRATE e-book!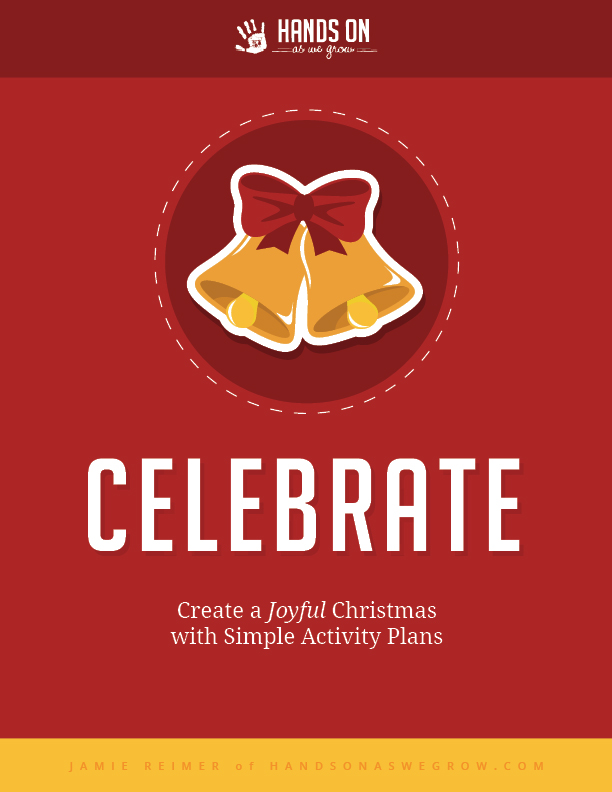 This e-book has practical (see: easy to implement) activities that are perfect to embrace the holiday season with your kids!
See a sample of the done-for-you activity plans below: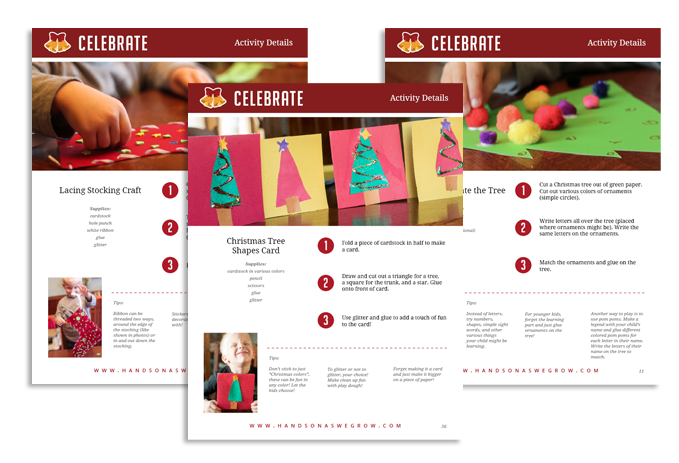 Are you ready to start celebrating the season with fun activities? Get yourself this gift today!
(Oh, and don't forget to pin this idea for later. You'll want to do it year after year!)