We had a few leftover heart stickers after last week's I Can Feel my Heart Beat science lesson, so I decided to use them in a quick newspaper letter hunt!
The activity was super simple to set-up.  All I used was newspaper and heart stickers. Bam. Done. Preschool fun and learning set up in less than a minute!
This post contains affiliate links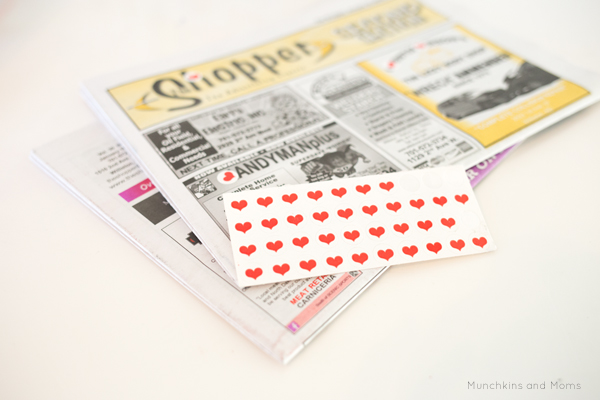 The goal of the activity was to find as many letter H's as possible and stick a heart on each one (H is for Heart).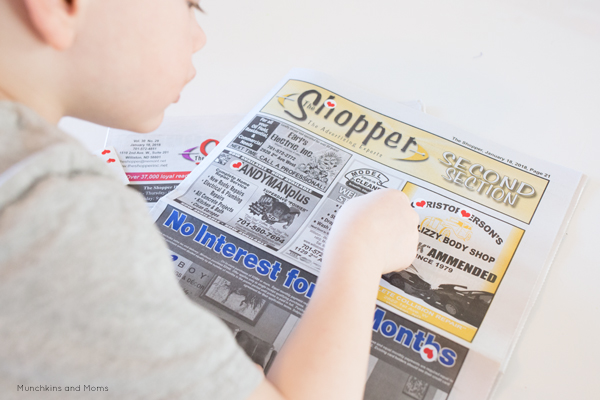 Of course this activity promoted letter identification, but it was also great for visual discrimination skills, fine motor development, and preschool busy work (just being real. I've got to have something for my kids to do while I make lunch!).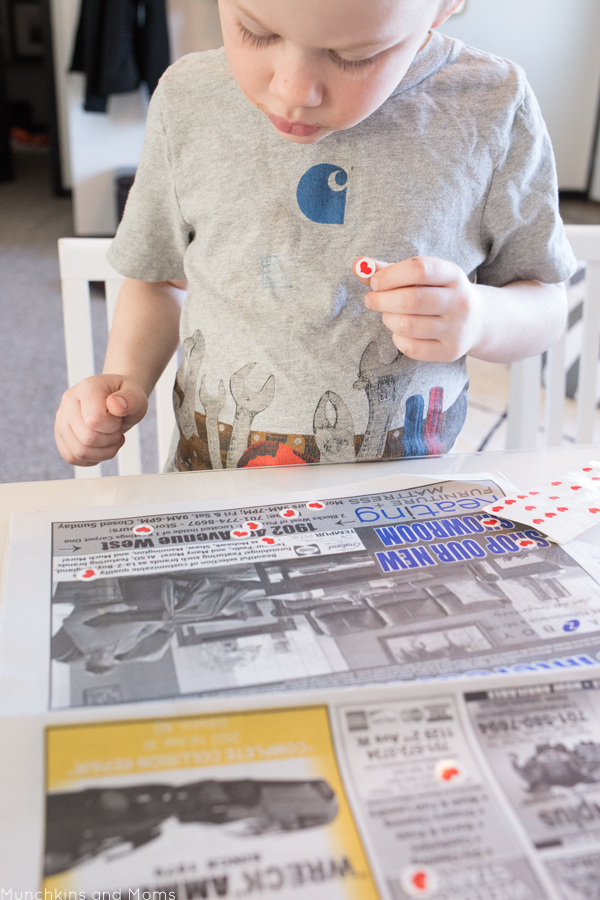 The great thing is my preschooler actually really loved doing this! He was concentrating so hard looking for as many H's as possible. He even used up the rest of the heart stickers to finish it!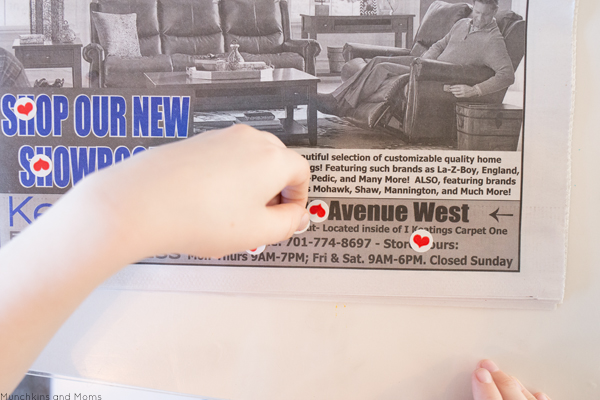 Ways to extend this activity:
Count the number of H's on each page.
Compare- were there more uppercase H's or lowercase ones?
Use H stickers instead of hearts.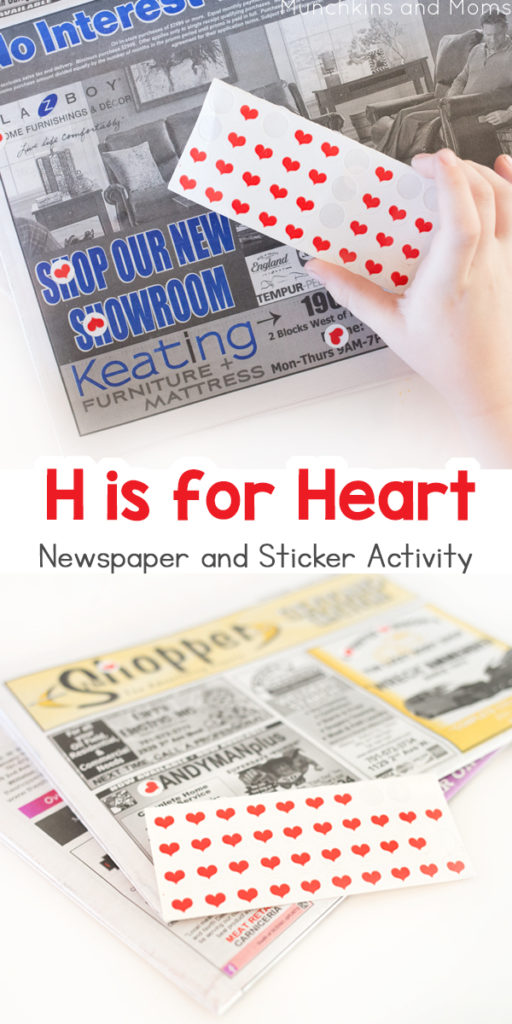 Looking for a few more heart activities to plan for February? Try some of these: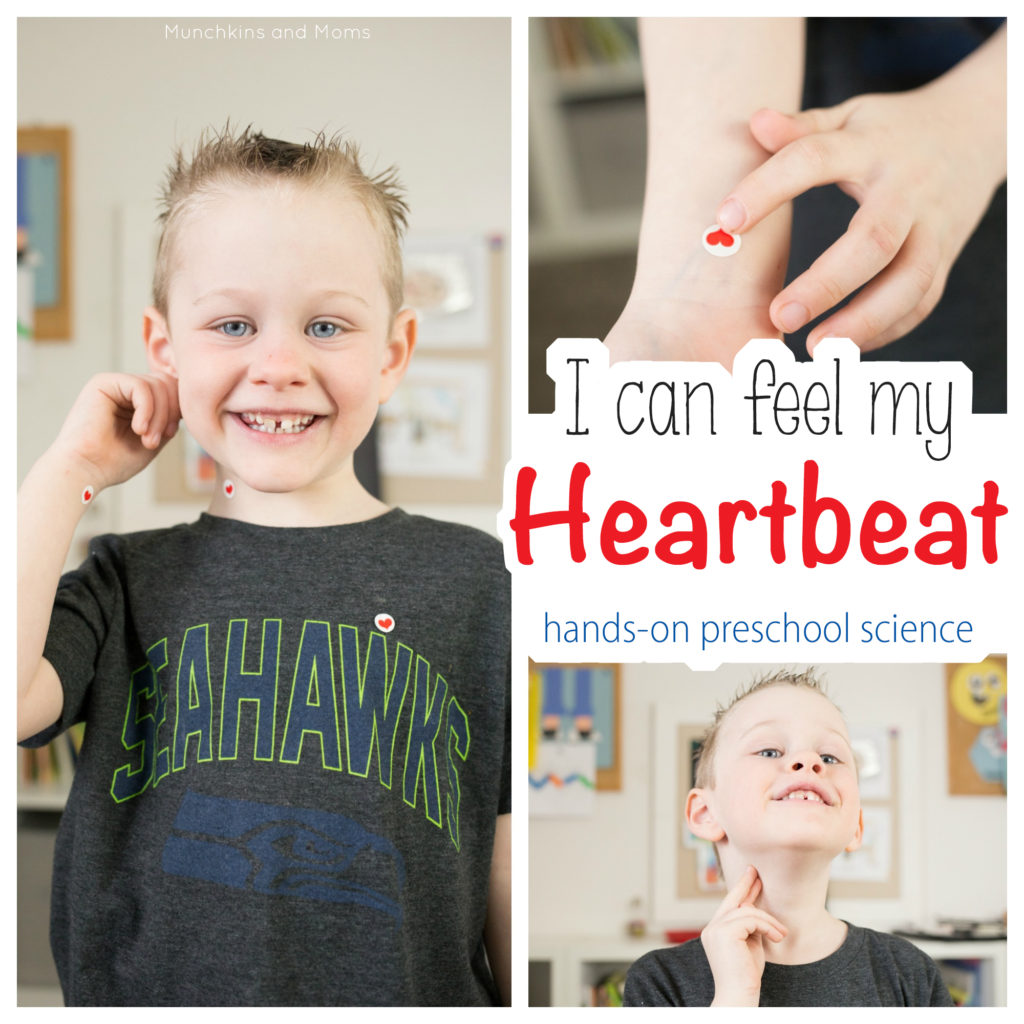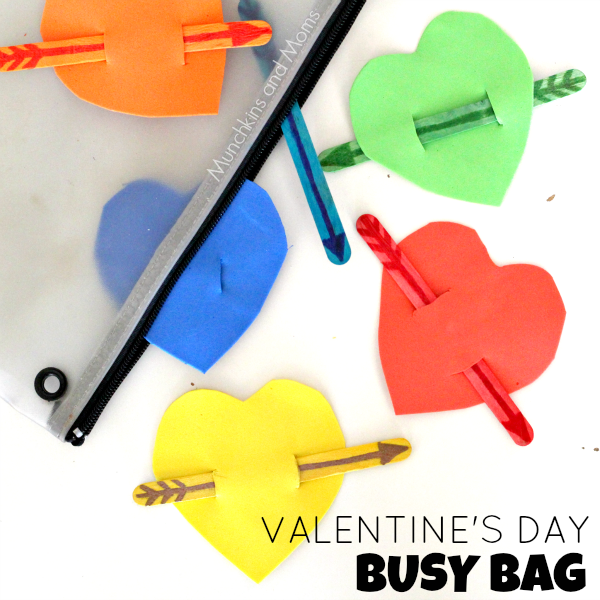 Got a Valentine's Day or heart themed activity you want to share with me? Snap a photo and tag me on Instagram!