This is a sponsored post written on behalf of Simple Green. All opinions are my own.
Father's Day is coming up and that means finding the perfect gift for dads. I don't know about you, but that can be tricky in our house. Dad is such a laid back guy who doesn't seek material gifts…but I still want to give him something.
A couple years back we made this toddler photo gift that was really sweet and I decided this year we would do it again. It's a fun gift that the kids spend time on as we discuss all the reasons dad is so awesome <3
Supplies for Father's Day Art Project
This post contains affiliate links
Printer
Paper
Paint (washable is preferred)
Paint tray
Paintbrushes
See that simple supply list? Can we just celebrate for a minute how easy this project is to put together!
Preparing you Father's Day Art Project
You'll want to start by finding a perfect picture of your kids and their dad (or grandpa, this is an awesome grandparent project, too!) I recommend finding one that has a simple background. The less busy it is, the better (we chose a picture from a road trip to Arches National Park). This picture is one of my favorites. Nothing is forced, it's just my boys being my boys. We already have this photo up in our home, just on a bigger scale. After looking at Bumblejax photo mounting techniques we opted to have it on a bamboo frame. It looks great hung up and every time dad walks passed it he smiles, so why not get the kids to create a smaller version of their own and he can have it in his work office.
Now you'll need to turn your photo into a black and white picture. There are lots of ways to do this. If the picture is on your phone, you can use photo editing tools to do this. You can also use Photoshop. I used the free program on picmonkey.com – it's super easy to work with! Just upload a picture and use the editing tools to make it black and white. ( I also increased the exposure so the print would be lighter gray versus dark black).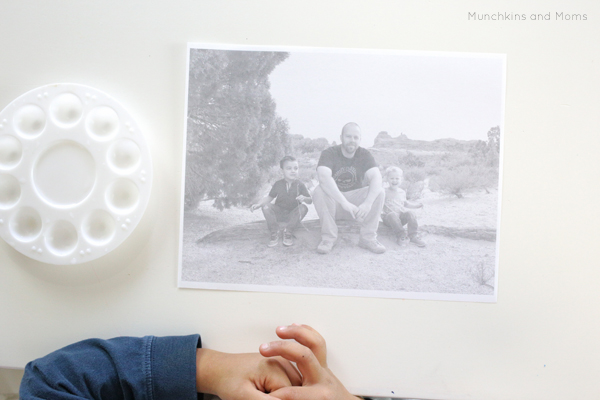 Next, offer paint to make a masterpiece! Since I didn't want our picture to be a muddy mess, though, I opted to offer one color at a time. Blue for blue sky was up first 🙂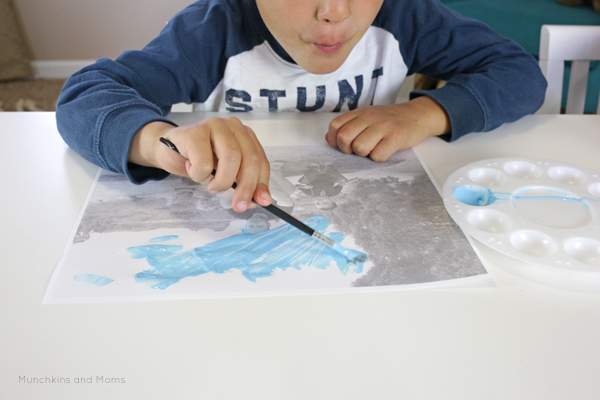 It was kind of magical bringing a picture to life with color like this!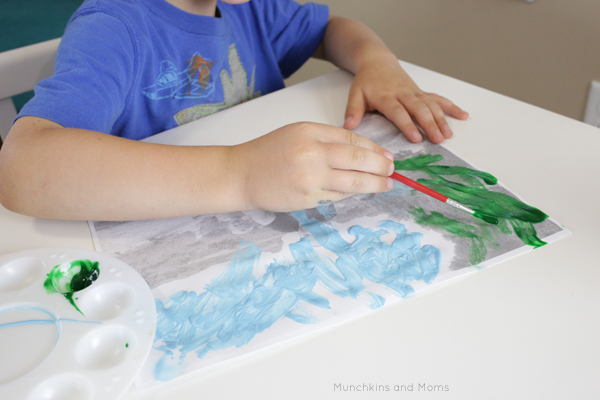 My boys happily sat side-by-side painting their pictures. It was fun to see the exact same photo with the same colors painted in uniquely different ways. These are going to be so fun to gift to their daddy!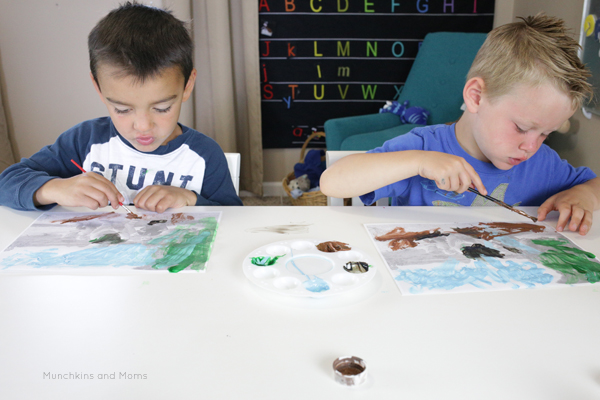 You can decide to let your kiddos paint the entire picture or just highlight a few details. I chose to just offer a few colors while the rest of the picture remained untouched.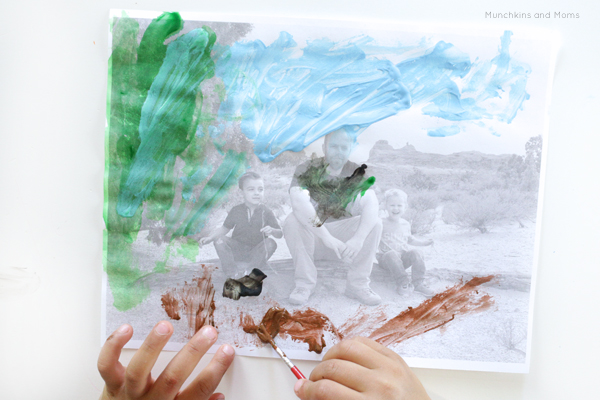 Once the painting is dry it's ready for gifting! You can turn it into a card and write a sweet message on it, frame it, or stick to a wall with some tape. No matter how you present it, it's sure to be a great gift from your little munchkins to the best dads in the world!
Clean-up Made Simple
Once the project was over we handled the clean up quickly and safely with Simple Green All Purpose Wipes.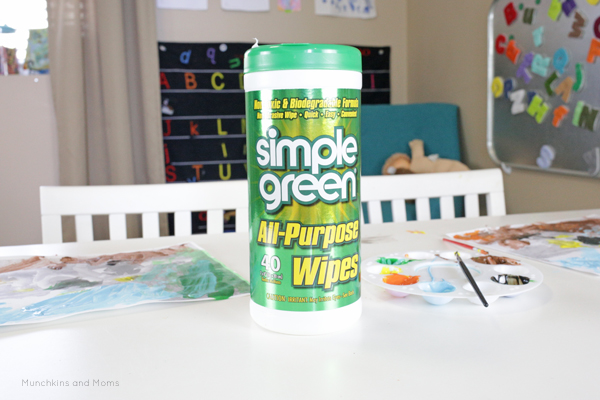 I try not to worry about errant paint streaks on the table because I want my kids to focus on the experience of the process versus concerning themselves about being too neat. That being said, cleaning up afterward is an all hands on deck process. My kids know they have to make sure we leave our area neat and ready for our next project!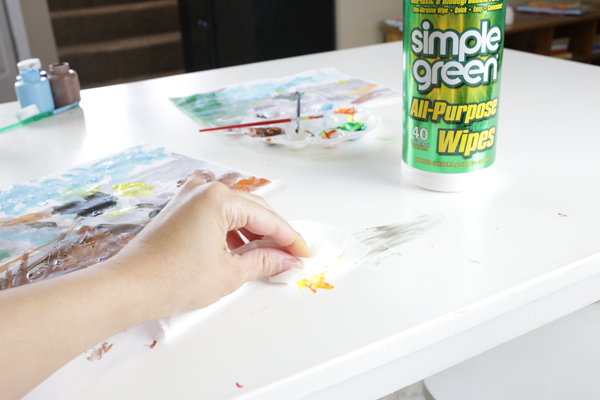 We also use the Simple Green All Purpose Cleaner as a pre-treatment on our clothes. This solution is super versatile! It can be used to clean everything from tables to clothes to shoes! It's the perfect multi-purpose cleaning solution (and we love that it's non-toxic and safe to use around kids and pets).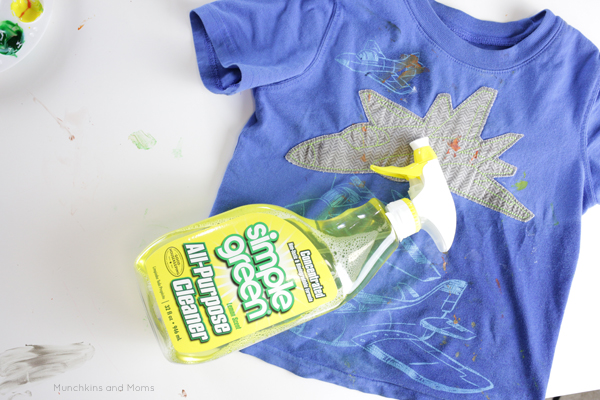 Ready to make your own Father's Day Art Projects with your kids? I can't wait to see how they turn out, so be sure to snap a photo and share it with me on Instagram!
Saving this project for a later date? Pin it here: