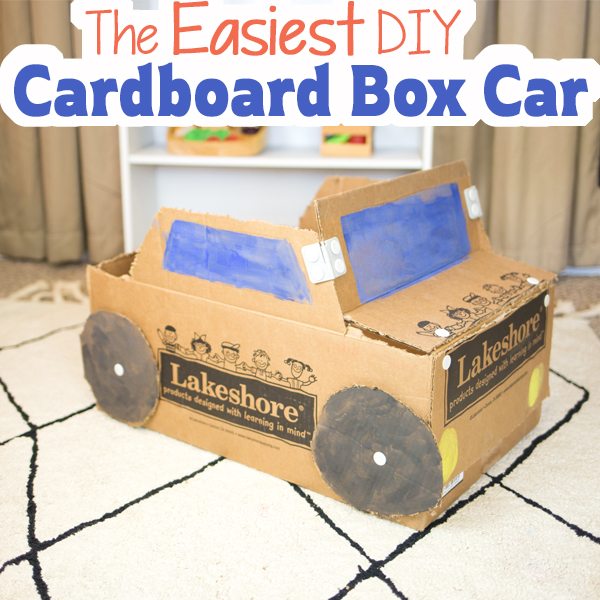 I am a blog ambassador for Lakeshore Learning and am compensated for my work. I receive product free of charge, but all my thoughts and opinions are 100% my own
Living in a small town (and sparsely populated state) means we have to purchase lots of things by mail. Needless to say, we get lots of boxes. Lots and lots of them. And I hate to part with boxes because cardboard is sooooo valuable for crafting! When I came across this Cardboard Creator Tool Kit from Lakeshore Learning I knew we could put it to good use!
Making a Cardboard Box Car (the easy way!)
The kit comes with 113 pieces (saws, rivets, hinges, etc.) and a guidebook with 5 project ideas. One of the ideas was a car and I was so on board! Here's a glimpse of the guide: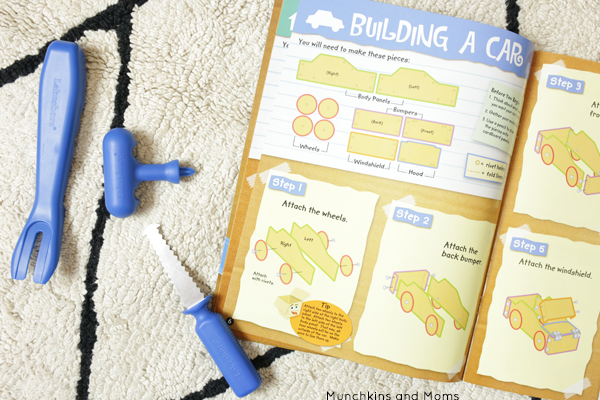 I've seen other cardboard car ideas before and have been intimidated by how much work they seem to be. This guide made it so easy, and I was even excited about making it with my boys! The tools are easy for their little hands to help out, too.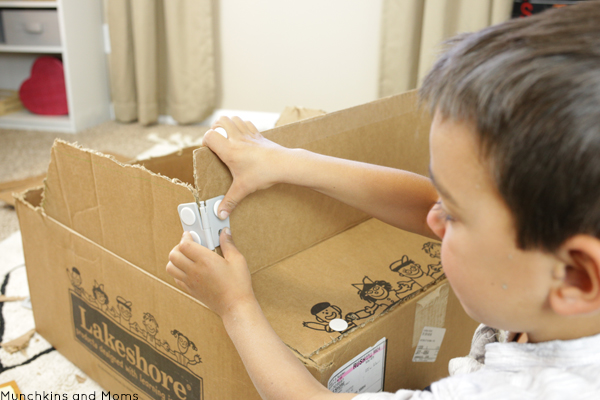 My five year old was a pro at adding the rivets to the hinges (and how cool is it that he gets to learn about the names of tools and building parts with this project?!?).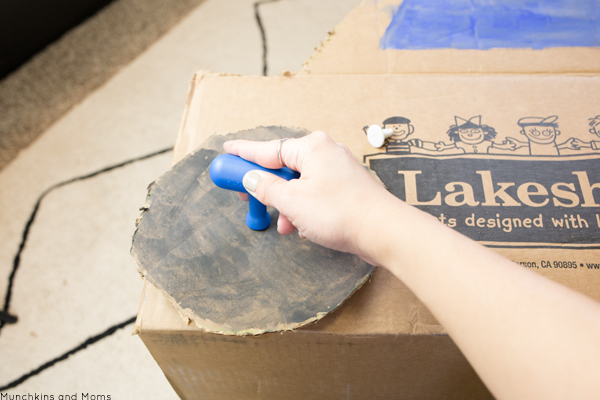 This nifty little tool is what punches out holes for the rivets. There is also a cardboard saw and hinges included in the kit. I feel comfortable letting my kids use all the tools in this set (with proper supervision, of course). The tools included in this kit are key to making this the easiest DIY cardboard box car EVER.
Once the car was assembled, we just painted it and it was ready to go! This project was done in less than an hour!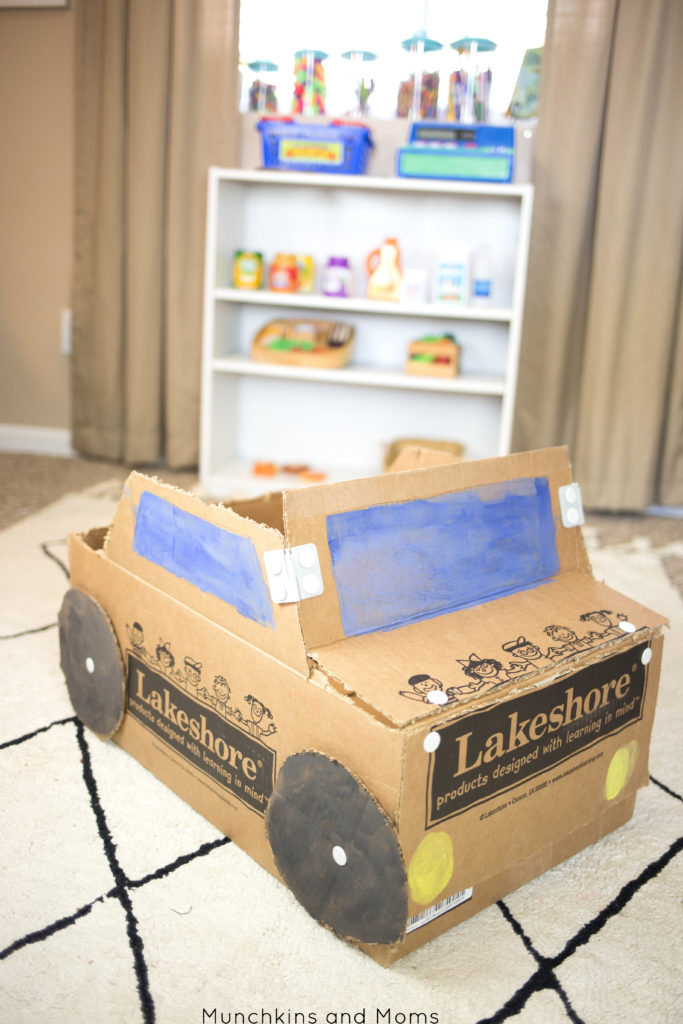 Doesn't it look AWESOME?!?!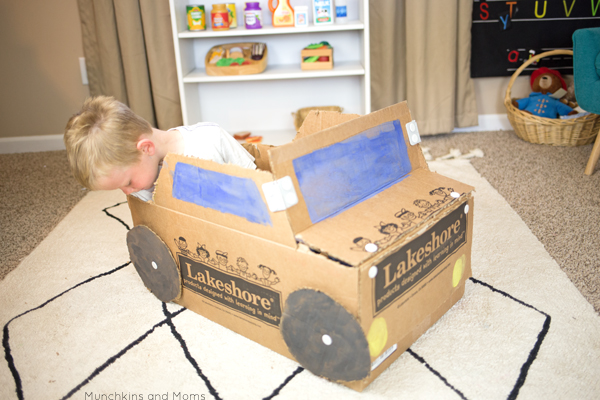 Hunter inspected his new wheels and then he was ready to play grocery store.
Dramatic Play Grocery Store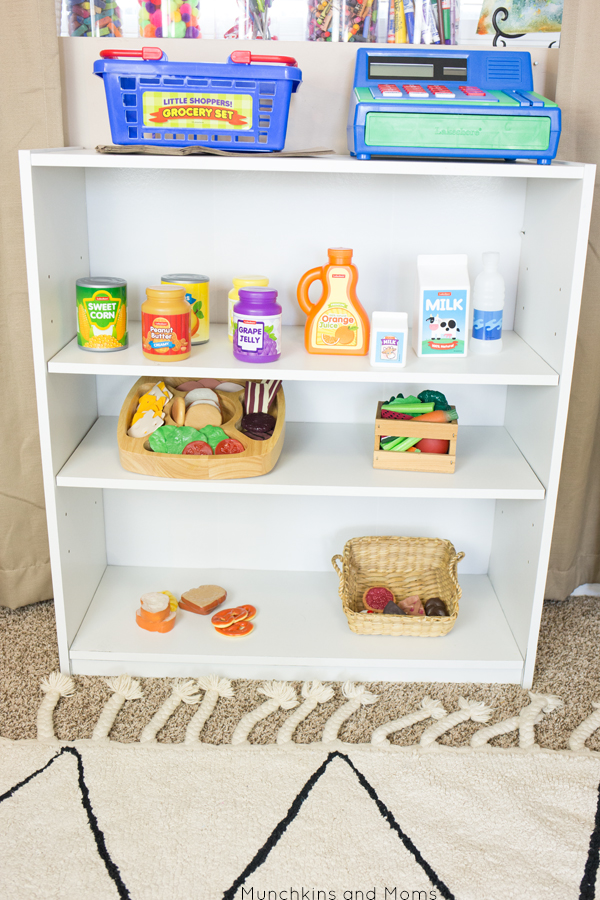 Our dramatic play store included this Best-Buy Play Food Assortment, Little Shoppers! Grocery Set, and of course a Real Working Cash Register!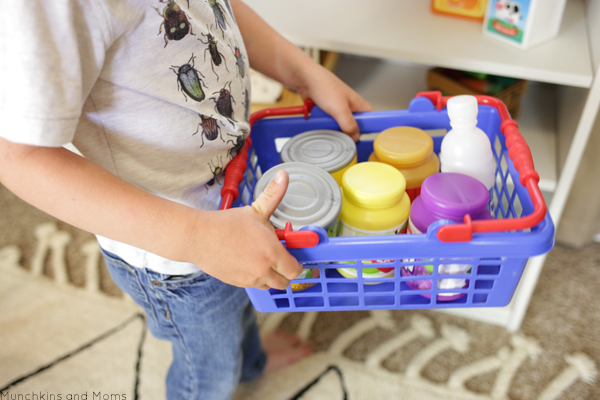 I just love that little shopping basket <3 And the cash register makes this dramatic play center feel so real. The debit card even beeps when it is passed through the slot!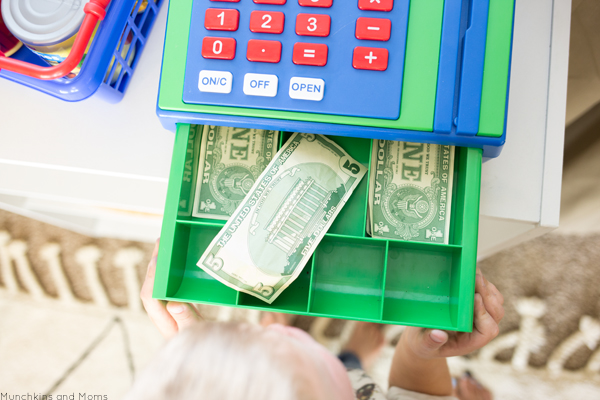 You know what really makes this dramatic play experience rock? The car! Yup. Back to the awesome cardboard box car. Hunter casually loaded his groceries in the trunk and pretended to drive home to unload them!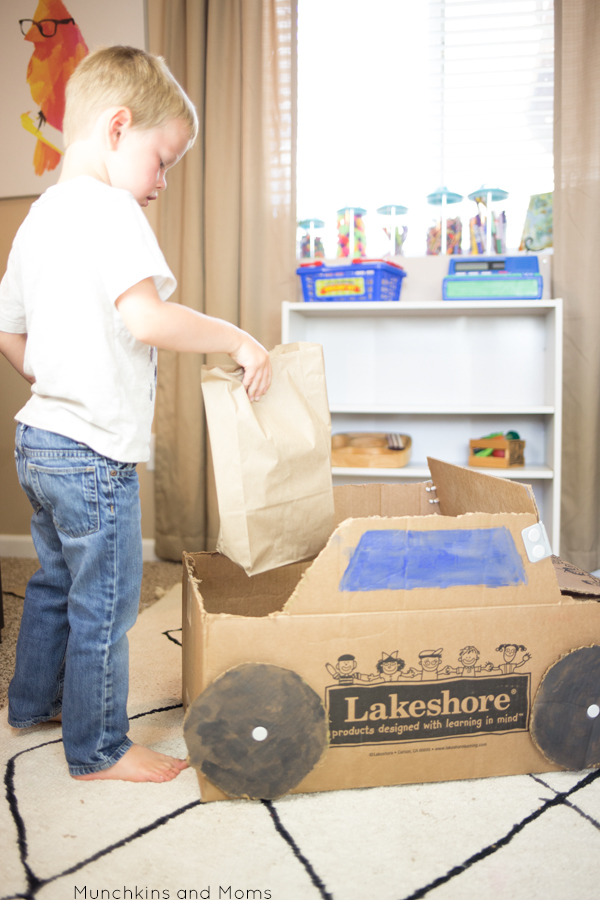 It doesn't get much cuter than that, folks! This car is so sturdy, it will be used over and over again for a long time to come. And there are so many parts left over, we can easily make several other projects from our Cardboard Creator Tool Kit!
For more summer learning ideas, products and activities, visit our Summer Learning Guide.
I've got a special opportunity for you this month as well! Leave a comment below letting me know what you'd like to get from Lakeshore Learning and be entered for a chance to win a $25 gift card!
Winner must be 18 years of age or older and live in the United States. Giveaway ends on July 31, 2017.