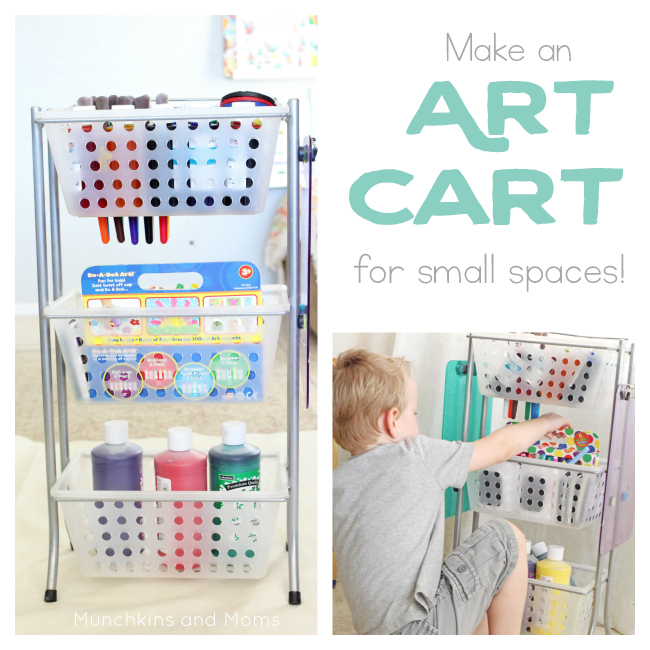 Welcome Friends! Did you just pop over from the tour of our Art Corner? I hope you left that post with some inspiring ideas on how to set up your own art corner for your preschoolers!
So many people have been asking questions about our art cart, its contents, and how we use it that I decided to dedicate a post just to that- answering questions about our Art Cart!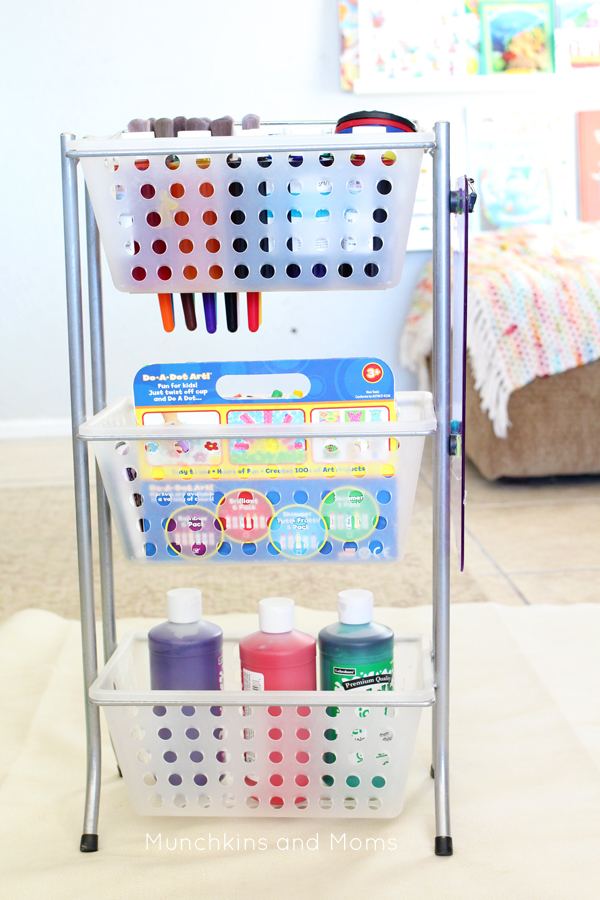 First off, I have to give a shout out to Rachelle from TinkerLab – her fabulous Art Cart is what inspired my version above! I needed something small and portable that would fit in our tiny art corner, her idea was perfect!
How we use our Art Cart
Our Art cart is stocked with supplies that my kids can dig into and create their own masterpieces! I keep the cart in the garage when art is not an option (I have to be fully present when we do art. While I can mostly trust my preschoolers, my toddlers need full adult supervision while painting.)
Where did we buy our Art Cart?
The cart we have was purchased several years ago at Big Lots. Here are some other great options that you might love, though:
This post contains affiliate links
How great is that microwave cart with a butcher block top?!? What a great place to make art AND store supplies!
What we stock in our Art Cart
Since the cart is relatively small, it does not fit all our art supplies (we have a lot). I store our most popular supplies on it with ease, though:
Markers
Crayons
Paint brushes
Washable paint
Liquid watercolors
Crayons
Paint cups
Clip boards (attached with magnets super glued on the back)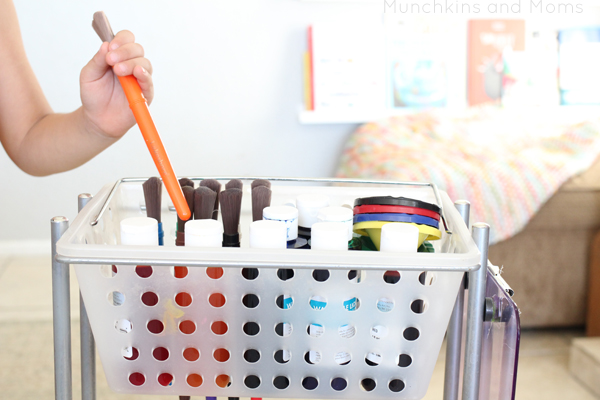 Rotating art supplies on the cart is a great way to keep materials fresh and my kids'  interest high. I'll only offer the supplies needed for specific projects, like watercolors for this Apple Art Painting or foil and washable tempera for this Foil Printed Tree Art.
Don't miss our awesome

DIY Paint Palette

made from cardboard!
Will the Art Cart fit in really tiny spots?
Yes! Here's what our's looks like in a small corner of our dining area: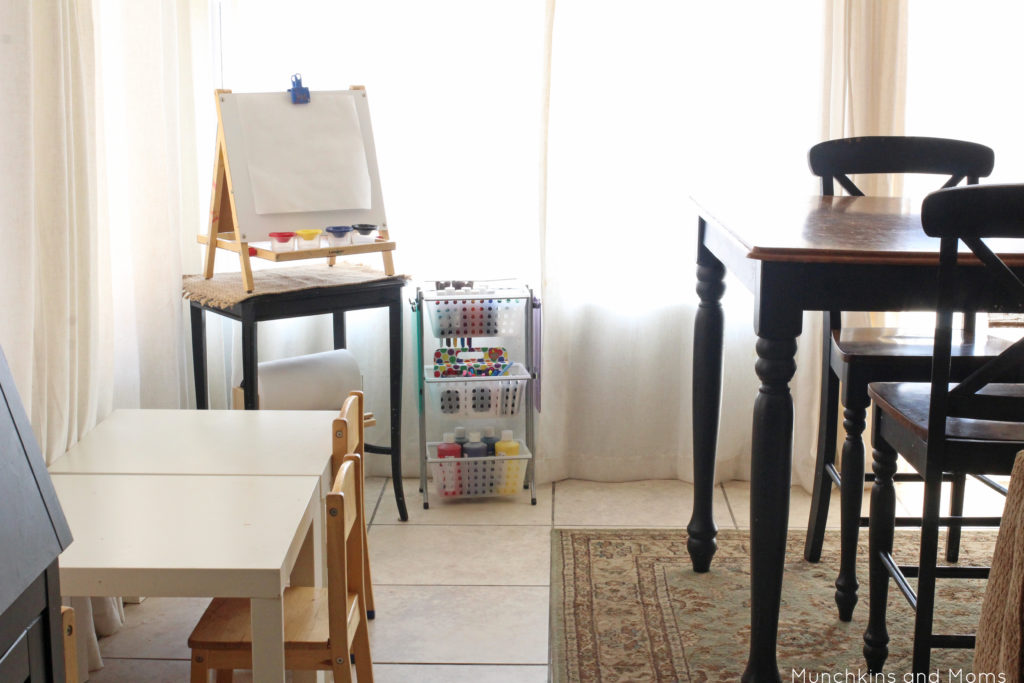 Since we have tile under our art area I don't need anything below it to catch messes, but if you're working on a carpeted space you'll want to something protect your floors. I happen to love our Gathre mat for art projects and other activities (it is washable and defines activity space for my preschoolers). You can use the coupon code GATHRE15 for 15% off right now <3 
Do you have an art cart set up in your home? I'd love to see it! Share a picture by tagging me (@munchkins_and_moms) on Instagram!