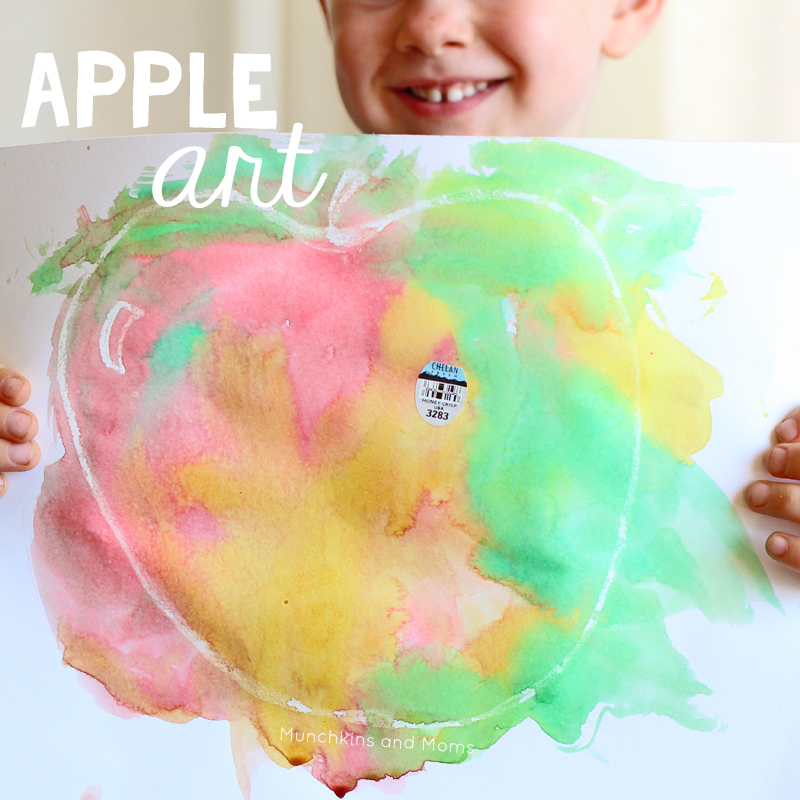 Do you have a favorite apple? Maybe you like bright green granny smiths or juicy red delicious…I'm a pink lady  or honeycrisp lover or myself (hubby and kids prefer gala, though). Today's preschool art project was actually inspired by our apple snack (did you notice we kept the apple's label to add to the art above?) And I LOVE how the watercolors blended together nicely for a perfectly frameable piece of toddler art!
Preschool Apple Art Supplies
This post contains affiliate links
Paint brushes
White crayon
WATERCOLOR PAPER (This is in all caps because the project will not come out the same without it. Regular printer paper does not absorb and blend colors the same way.)
Using the white crayon, I drew an apple on the watercolor paper (kids can do this themselves if they want). Drawing with the crayon creates a wax resist that the watercolors will glide over to reveal during painting- kids LOVE this "magic" painting process! (Note: Make sure to press the crayon firmly for a good picture. Our first prints didn't show up so well.)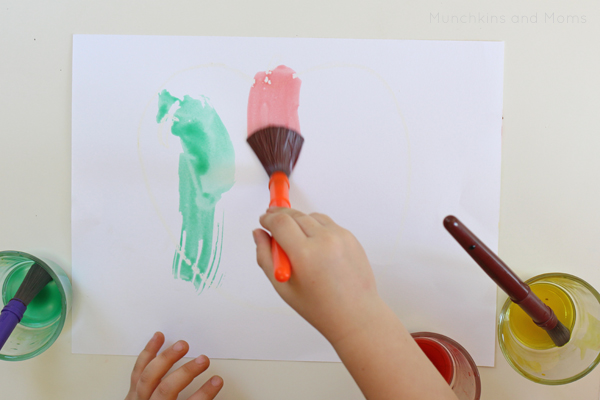 I gave my kids three watercolors to use- red, green, and yellow- to mimic the colors of apples. We examined our own apple snacks and looked at these beautiful flashcards for more inspiration.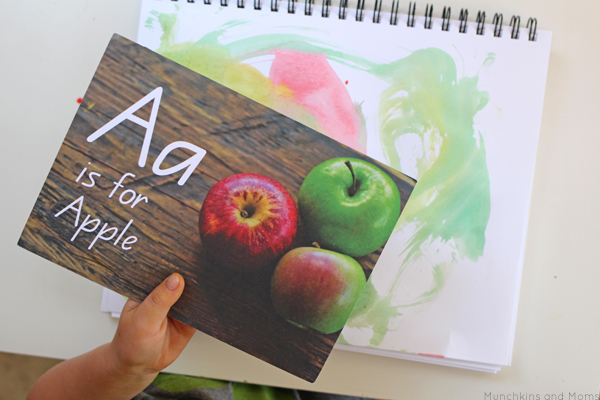 (Those flashcards are fantastic! Read more about them here)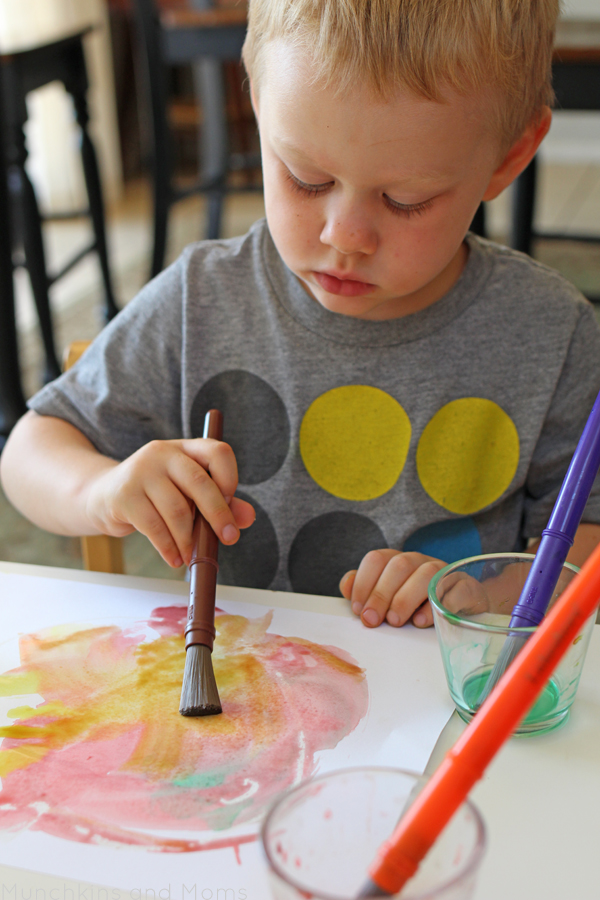 We probably made five of these painting today and each of them came out unique and oh-so beautiful <3 My kids were proud to show off their work, but first we had to add our finishing touches- the fruit stickers that were on our apples!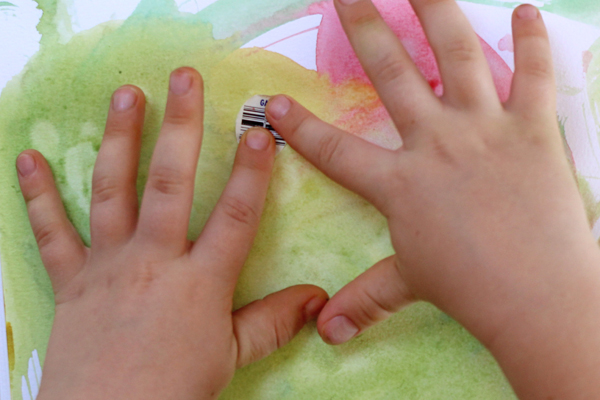 Related post: Apple Packing Facility Dramatic Play Center
Now time to show off the finished work!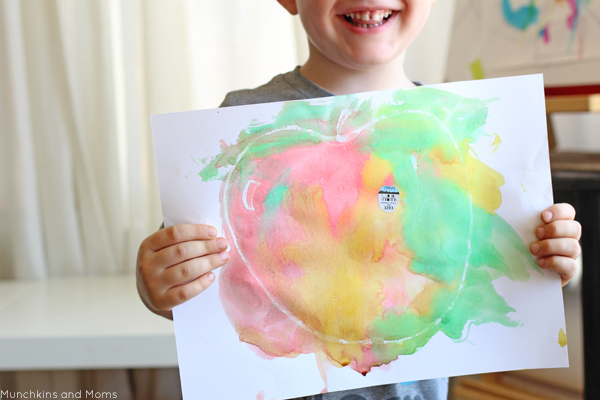 Look at all those yummy color blends! Seriously, you can't make just one of these. You're going to want a whole wall of apples (if you're a teacher this would be a beautiful fall art display!).
Share your finished projects with me on Instagram, I love connecting with you all there!
Looking for more apple and fall themed activities?  I just co-authored a preschool unit plan full of FALL THEMED PRESCHOOL ACTIVITIES!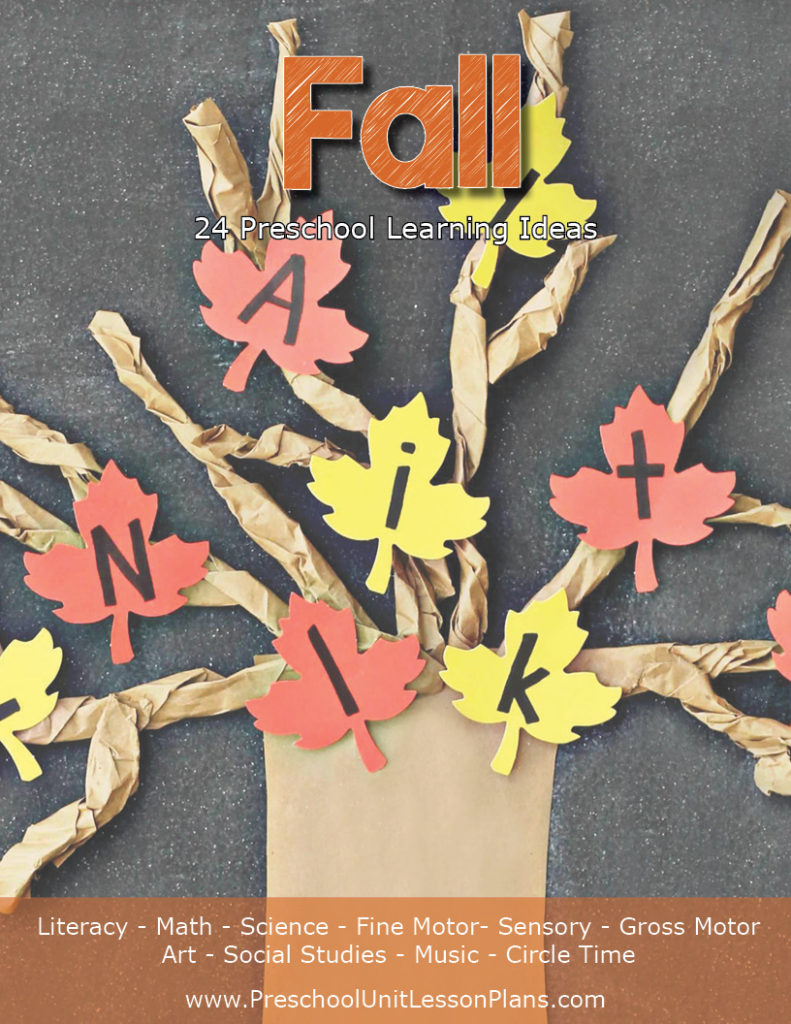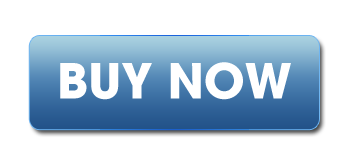 This book will give you all the guidance you need for teaching preschoolers about the fall season. Every activity includes a photo, book suggestion, skills targeted, activity list, and instructions.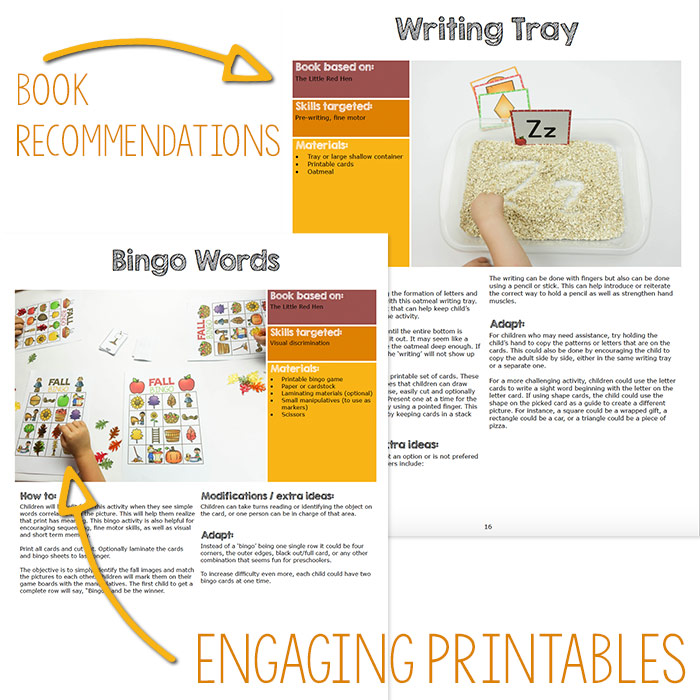 Besides activities, there are also song recommendations, printables, and circle time ideas!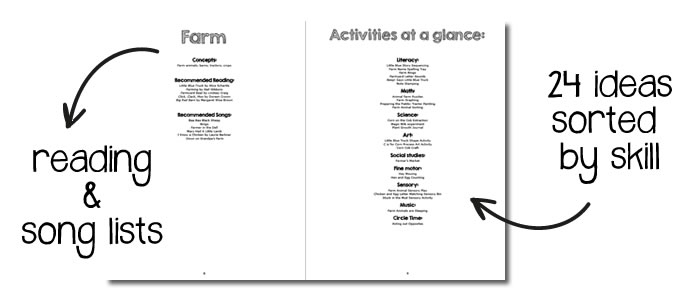 Buy this resource now and save time planning your fall lessons!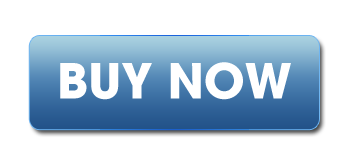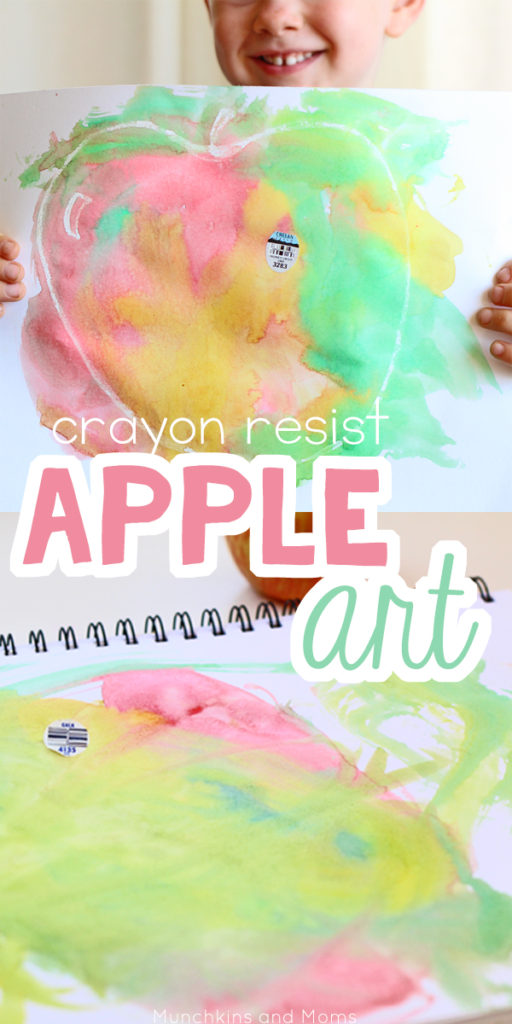 Related posts:
Bobbing for Apples (without using your mouth!)