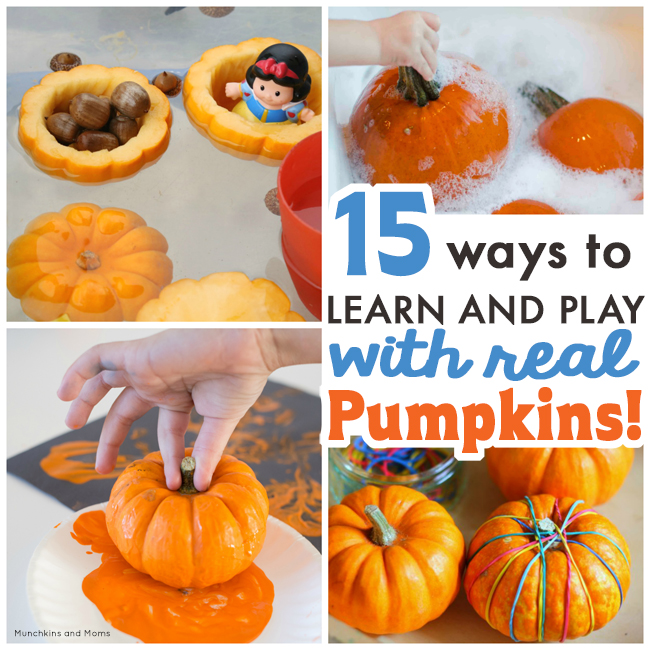 Do you carve every pumpkin you buy?
If you're anything like me, you have a couple pumpkins set aside for carving, and a few that you keep intact for fall decorating. Those decorating pumpkins often just sit there until they are ready to be thrown out sometime after Halloween.
But I hate waste.
I felt like I HAD to do something with those decorative pumpkins! That's when I deiced we would use the pumpkins for fun and educational activities!
Turns out there were lots of like-minded people out there using their pumpkins for all sorts of fun- I've compiled a list of 15 of my favorite activities that use real pumpkins below.
Activities That Use Real Pumpkins:
(note that some of these activities do require cutting the pumpkins open or poking holes in them. They obviously won't go back to being decorative pumpkins after that 😉 )
Do you and your kids have a favorite way to learn and play with pumpkin that didn't make the list? Leave us a comment below!