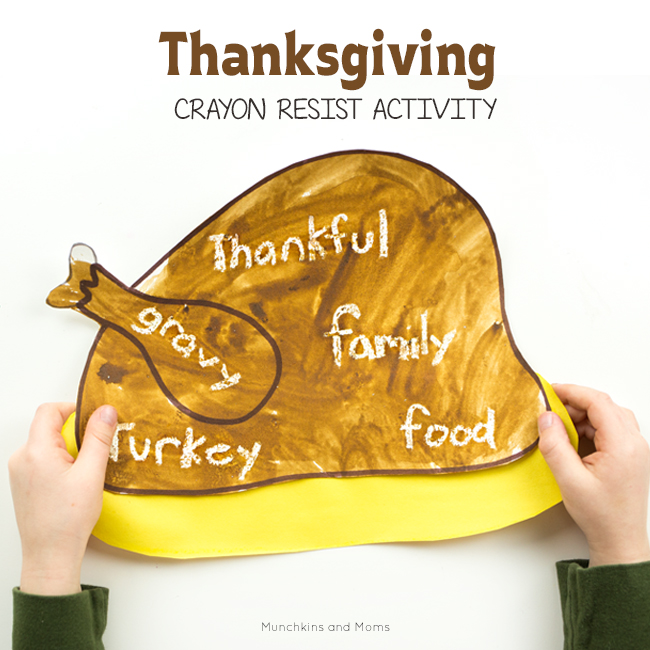 It's turkey time!
Well, almost. We are a couple weeks out and I've got turkey on the brain. Not because I look forward to eating it (I'm actually a vegetarian am not tempted to eat even a morsel of turkey. I'm all about those mashed potatoes and pie, though!). The reason I have turkey on the brain this year is because I am going to attempt to cook my very first turkey this year. 
I'll be honest with you, I don't have very high expectations here. I'll let you know how it goes.
So before the big day, I am taking some practice runs by doing turkey art….
OK. So this is nothing like actually cooking a turkey, but I did free-hand draw this bird. So there's that 😉
Thanksgiving Turkey Art
This little art project came out surprisingly cute! Who would have thought a cooked bird could look so good? It's also oh-so-easy to pull off. Simple enough for a teacher with a big ol' class to do with multiple kids at once.
Supplies for Thanksgiving Crayon Resist Art
This post contains affiliate links
White Crayon
Gravy boat (not necessary, but a fun propr)
Glue
Construction paper
How to Make Thanksgiving Crayon Resist Art
First, freehand a turkey. Not the live kind, the cooked kind. It's much easier 😉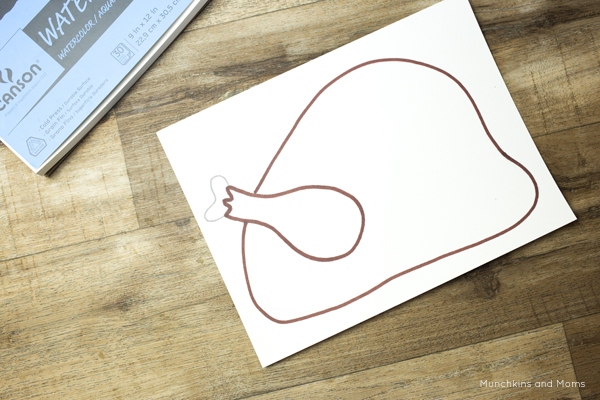 Next, cut out the turkey and use the white crayon to write sight words. Or Thanksgiving vocabulary words, Or letters. It's really your call, here. (make sure to press HARD when you write).
Now just for kicks I added our brown watercolor paint into a gravy bowl. Fun fact- it's the only thing this gravy bowl has ever held. Maybe this year it will hold real gravy #gravybowlgoals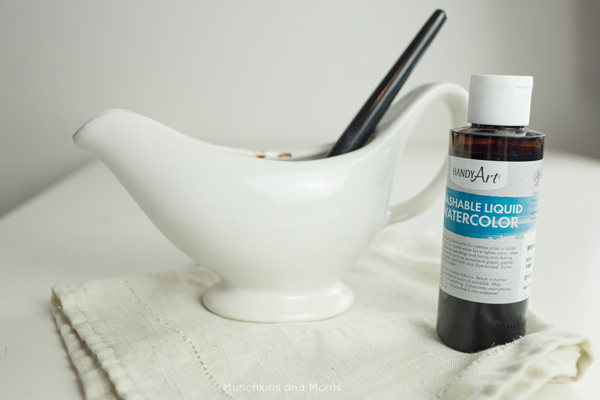 Now time to lather up that pale turkey with brown gravy…I mean paint.
(I feel like I need to add a disclosure here that the paint is not edible)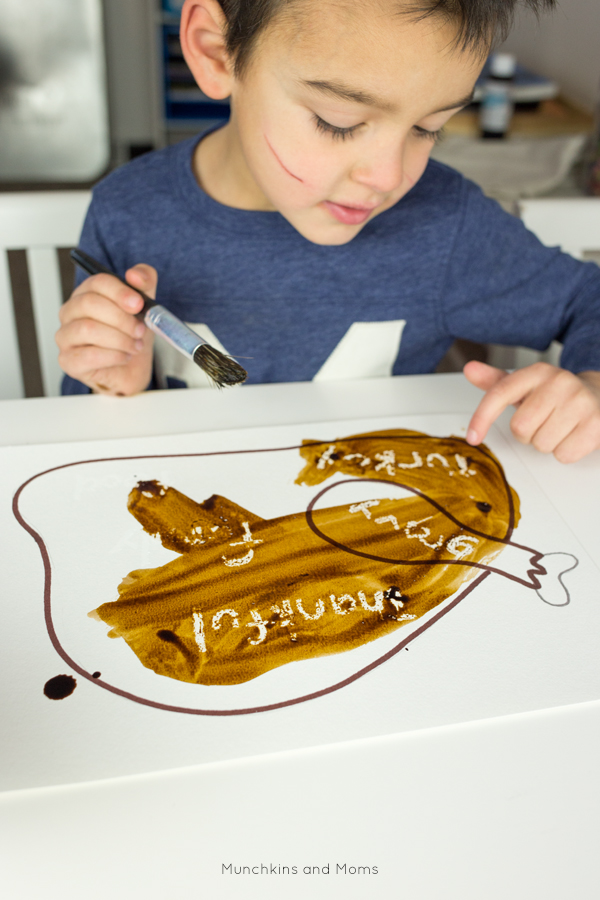 Ok. We have done crayon resits about 101 times, but they never. get. old. I swear my kids think it's magic. My five year old continually turned over the paper wondering how the words were appearing on the turkey!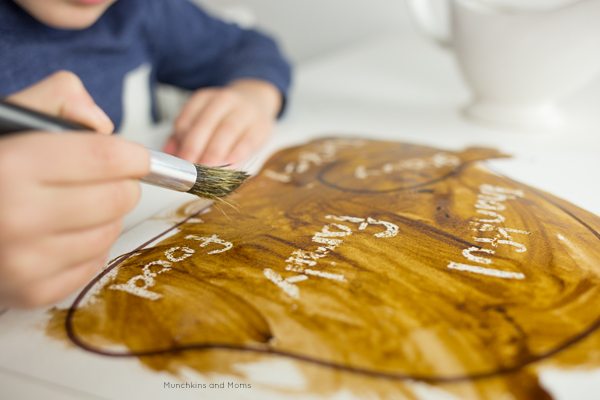 After the paint dried we glued on a construction paper plate and voila- our turkey art was ready to be displayed!