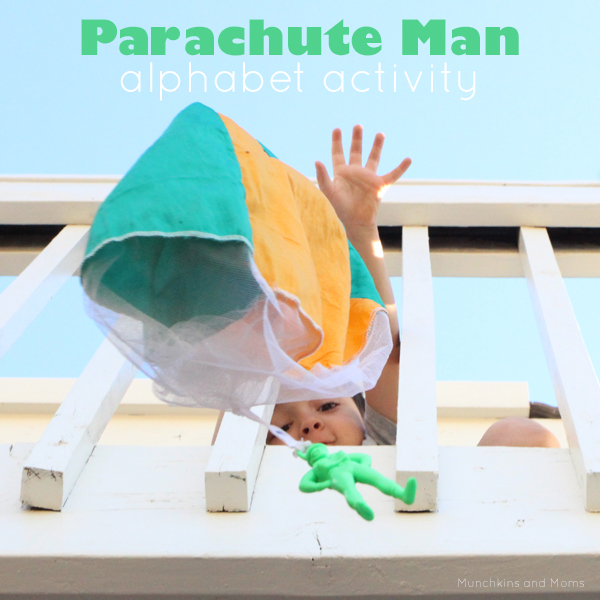 I think every kid should have a chance to play with parachute men. They're right up there with blocks and kites- they never go out of style. But I'll be honest and say this is the first time we have ever bought one for my kids! I didn't mean to deny my kids the pleasure of these plastic green men, I just did't ever see them on shopping trips. Out of sight, out of mind kind of thing.
When I finally bought the parachute man, he was a hit. Like, I should have bought one for each child kind of hit (why did I think sharing was going to work?!?) To relieve the arguments, I jumped in to play with my kids and help them take turns with the plastic green paratrooper. It was then that I had a lightbulb moment and realized we could use the toy for a fun (see: engaging, challenging, AND educational) preschool alphabet game!
Parachute Man Alphabet Activity
The first thing I had to do was take some sidewalk chalk and draw the alphabet on the ground underneath our deck.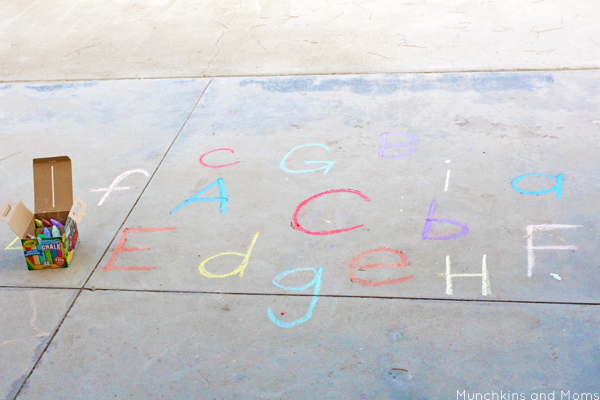 Then my preschooler sat on our second story deck (parental supervision required) and tried to predict where his parachute man would land!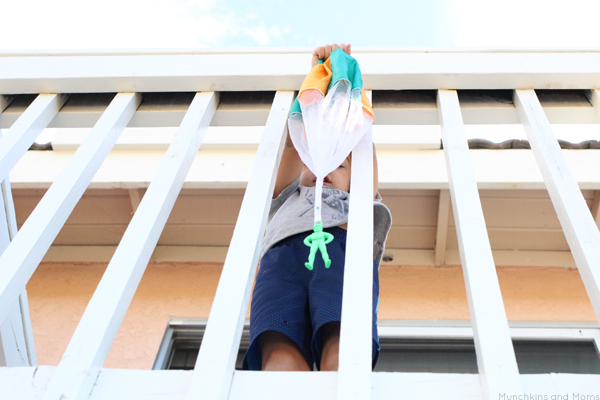 Parachute man away!!!!!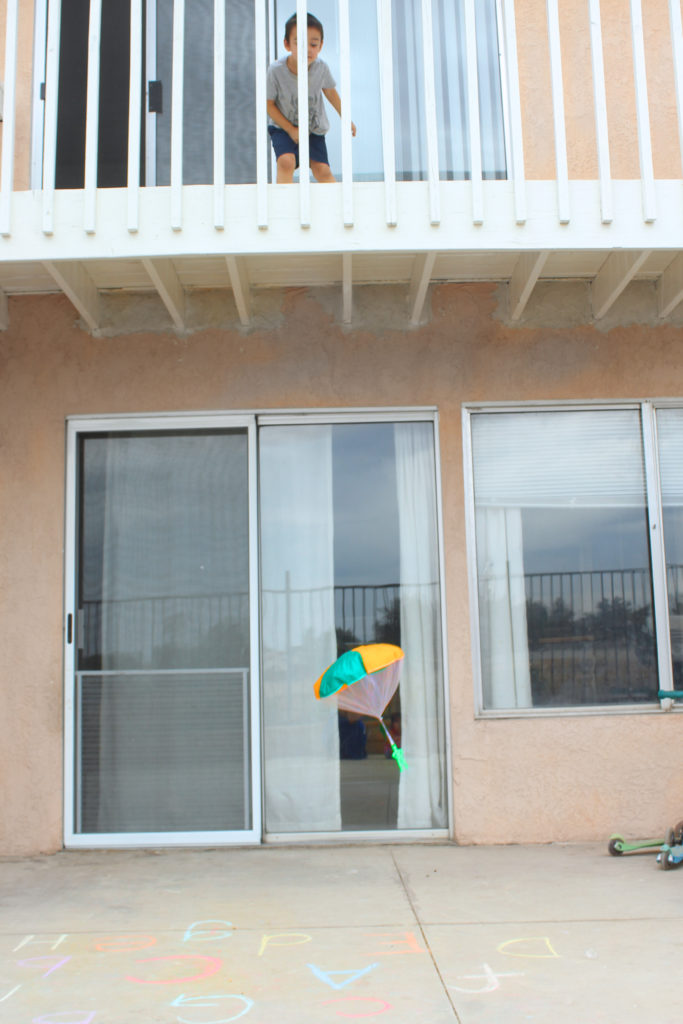 There's quite a bit of science to be learned behind this activity as well! At first my son was frustrated at the fact that he couldn't land on the specific later he was aiming for. He expected his paratrooper to land straight down where he aimed him…but there was a gentle breeze to contend with!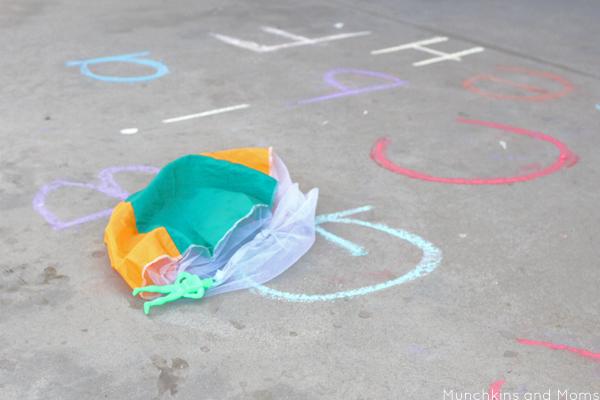 To ease the frustration of trying to land on a specific letter, we changed the game to allow the paratrooper to land where the wind blew him, then just read each letter he covered.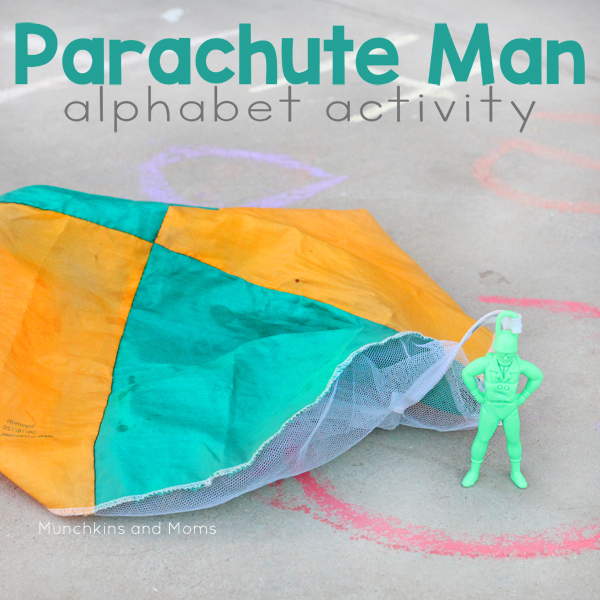 Other ways to modify the activity:
Write sight words and do the same activity
Identify numbers instead of letters
Make your own Parachute Man and observe the differences in the way they work
How will your munchkin like this activity? Share a picture with me on Instagram!