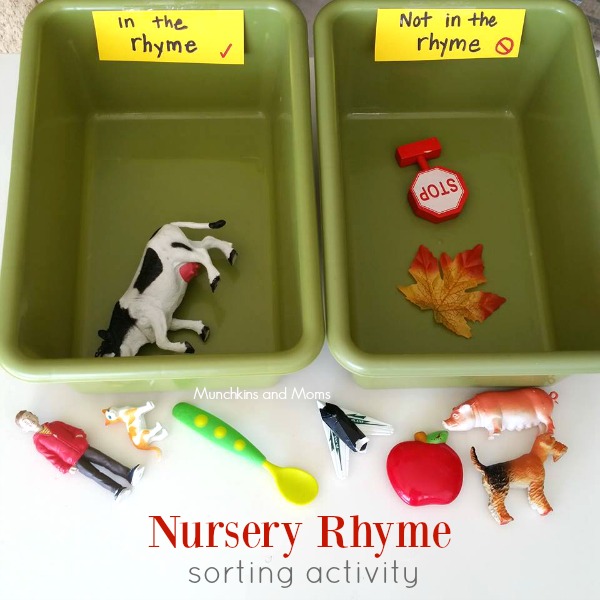 In the past, I've done a couple story sorting activities with my boys (Goodnight Moon Story Sorting). They were fun, easy to put together, and provided LOADS of educational benefits. While sorting is typically considered a math skill, in a story sorting activity, we combine math and literacy- winning! Today I put another twist on the activity by making it a LISTENING SKILLS sort!
This link contains affiliate links
Supplies
Two trays labeled "in the rhyme" and "not in the rhyme"
Various small figurines to sort
A memorized nursery rhyme
I decided to teach my three year old "Hey Diddle Diddle" for this activity for a couple reasons- 1. there's a lot of items in the rhyme that we can sort, and 2. It's a silly rhyme that I thought he would enjoy. You can really choose any rhyme that suits your fancy, though 🙂
How to play
After you sing the rhyme together a few times, gather toys and trays to prepare the activity. Since my three year old can't read, I added some symbols to the paper tags to help him recognize the right trays for sorting.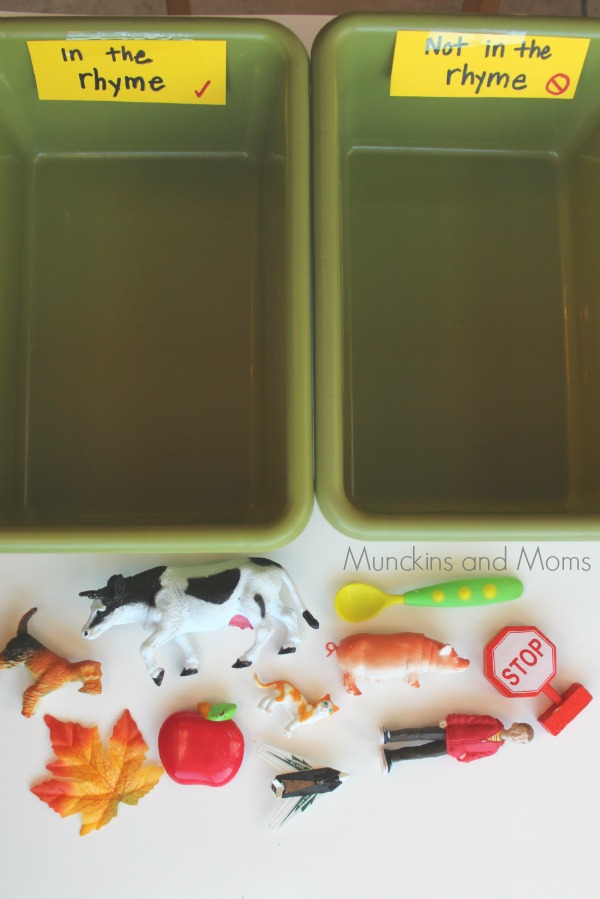 I didn't even have to remind my son what the rhyme was- as soon as he saw the set up he was already singing it to himself! Also, the little symbols on the tags really helped with making this a more independent activity. However, if you are looking for more dependent activities due to your child's age then you may want to check out some songs for babies on Youtube to allow your baby to enjoy music, learning, and fun all in one, your baby's development is important and getting them into a good routine will allow them to grow and develop in a healthy and natural way! This is exactly what I did with my son when he was a baby and it's amazing to watch him grow and develop into a young boy…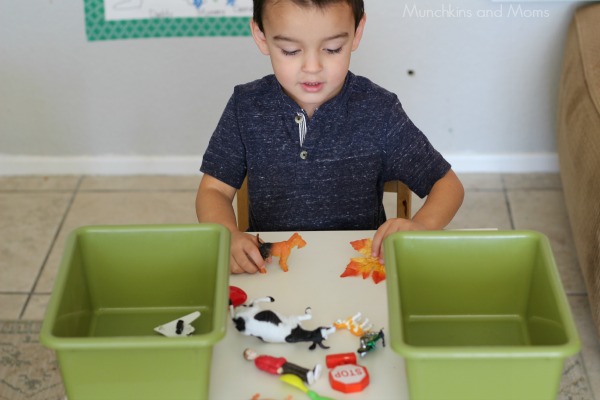 I was actually pretty impressed that he was able to do the sort by himself! I thought that his listening comprehension would be lower (based solely on the fact that he has a hard time following daily instructions ;-)), but he did the whole sort correctly all on his own!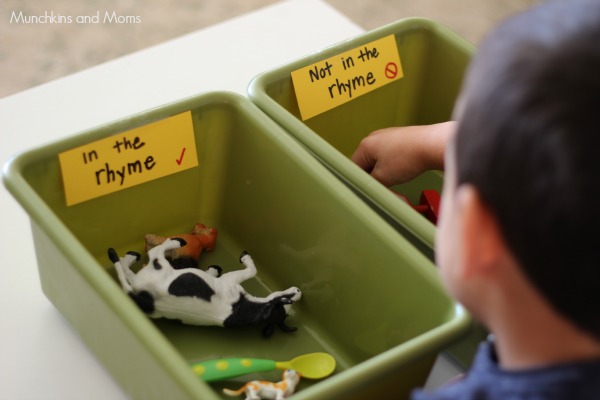 Ways to extend the activity: Share longer rhymes and incorporate more items into the sort.
How do you think your kids will do with this listening comprehension activity? Which nursery rhyme would you introduce first?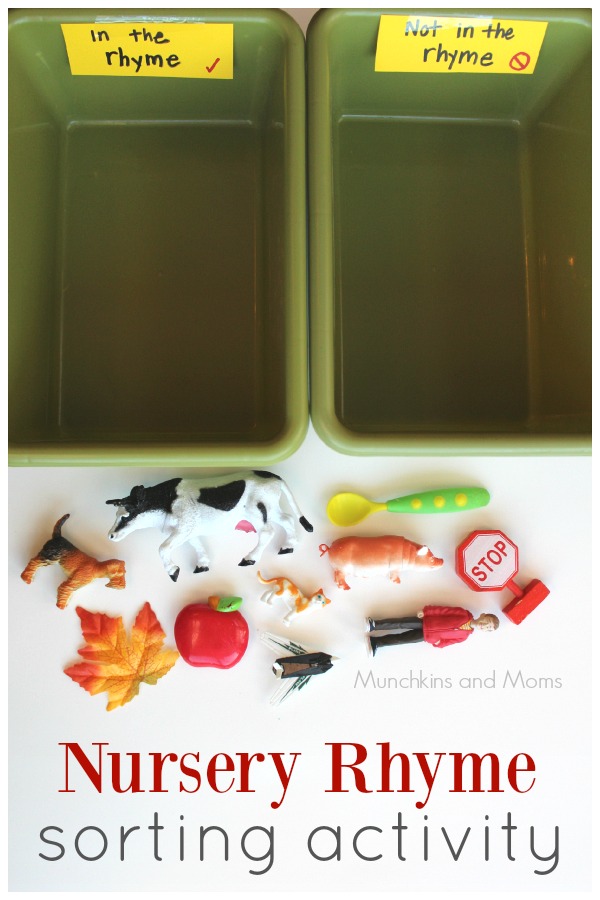 For MORE ways to engage kids in playful learning with NURSERY RHYMES, please visit the links from the Early Childhood Educational Team below:
The Three Little Kittens Rhyming Mittens by Growing Book by Book
Printable Preschool Nursery Rhymes Journal by Fun-a-Day
Cow Jumped Over the Moon Craft by Still Playing School
I Wish I May I Wish I Might – Star Headband by Capri + 3
Old MacDonald's Farm Sensory Bin by Tiny Tots Adventures