Nursery rhymes like The Itsy Bitsy Spider are a classic part of homeschooling preschoolers! And when nursery rhymes are combined with sensory play and science, preschool engagement goes through the roof!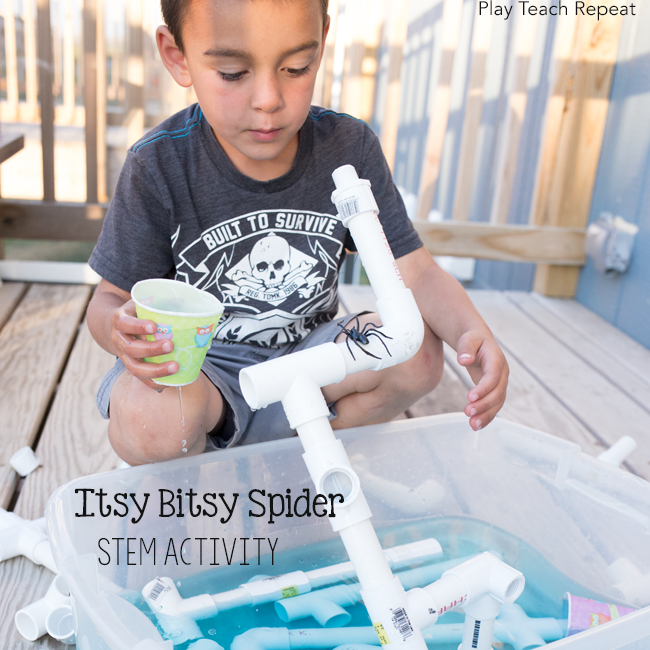 Supplies
Loose PVC parts (elbow, connectors, small straight pipes, whatever you have laying around! Buying them is also a pretty cheap option.)
Toy spiders (be careful which ones you choose..ours look far too real for comfort!)
Sterilite tub
Setting up Itsy Bitsy Spider Sensory and STEM activity
My husband had a bunch of PVC pipe in the garage after a plumbing project. I asked him to cut it into small pieces so I could create a sensory bin. I added water and some toy spiders for re-enacting the rhyme (we've gotten our money's worth with these toys! Check out how we used them in this very popular The very Busy Spider Cutting Activity!) Now let me warn you, these spiders look TERRIFYINGLY REAL! May I recommend, for your own sanity, that you get less realistic toy spiders. You will thank me later 😉
Playing with the Itsy Bitsy Spider Activity
Once all of the elements were combined in my bin, the play came easy! We sang the rhyme a time or two and then I left my kids to their imaginations!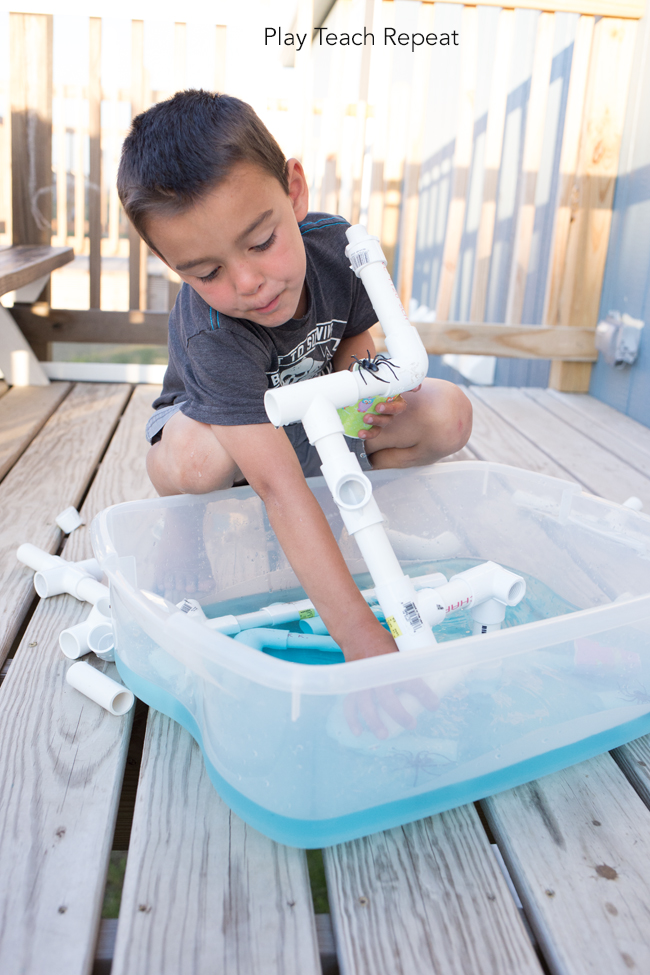 They recreated the "waterspouts" into so many variations. This was the STEM part of the project. It allowed my kids to build waterways and test them to see how water traveled through the pipes. I was hoping that our toy spiders would fit down the pipes, but alas it was not meant to be. The spiders became ore props for the water play and occasionally part of pretend play itself. The beauty of this activity is that my kids transitioned from pretend play, to STEM building, to singing seamlessly without prompting. They were guiding their own play and discovery with the given materials and didn't need much adult intervention.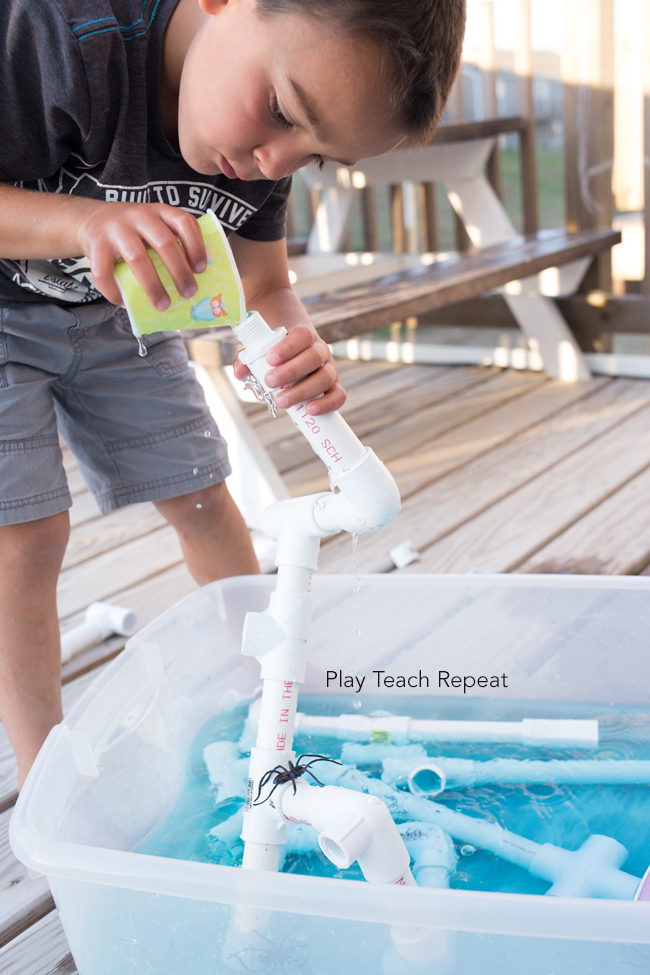 Play, Teach, Repeat!
This activity is a fantastic chance for preschoolers to show comprehension! Did their re-enactment play reveal what they understood/remembered from the rhyme? After kids have had a chance to play, parents/caregivers/teachers might consider reflecting on the activity with kids by having kids re-tell what they did in it, draw a picture of what they made with the water pipes, and/or sing the song with you again. Then make sure kids have a chance to repeat this activity several times to continue learning and playing! When we set up activities like this, they hold my kids' attention for 3-5 days before we are ready to move on.
Recommended extension activity:
Nursery Rhyme Sorting Activity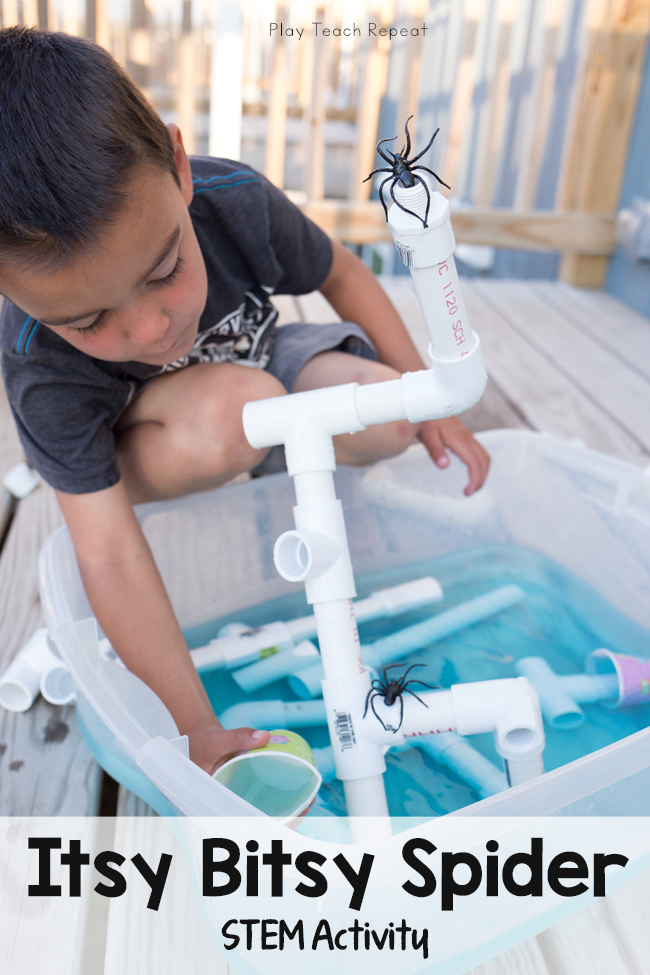 Need more lessons plan ideas?
I've got a unit 24 lesson plans for bugs and butterflies that will make teaching your preschoolers easy and FUN!
Start teaching these units now!