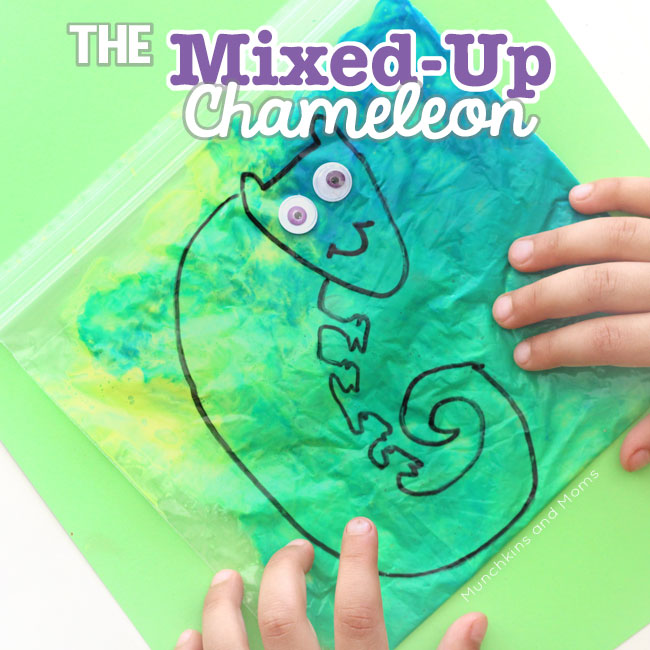 This post contains affiliate links


If you have a child, you probably know who Eric Carle is. I mean, besides Dr. Seuss, he's one of the most well-known children's authors! And if you're anything like us, you've probably read The Very Hungry Caterpillar more times than you can count, too. We finally took a break from that Eric Carle classic and decided to read another book by him, The Mixed-Up Chameleon, a few times this week. Have you read it? It's about a chameleon who travels to the zoo and decides he wants to be like all the other animals there. He then begins to grow flamingo wings, a fox tail, an elephant trunk, etc. At the end of the book he decides he is happier as himself, and changes back to his chameleon body again.
After reading the book we talked more about how chameleons change color based on their environment. We used the word camouflage to describe the chameleon's ability to change color to match his surroundings and we also discussed the reason they do it is to hide from predators (it's a form of protection!)
After all that discussion I thought it would be fun to do a color-mixing activity based on the chameleon's ability to change colors. Here's the short and sweet supply list:
Ziplock bag
Permanent marker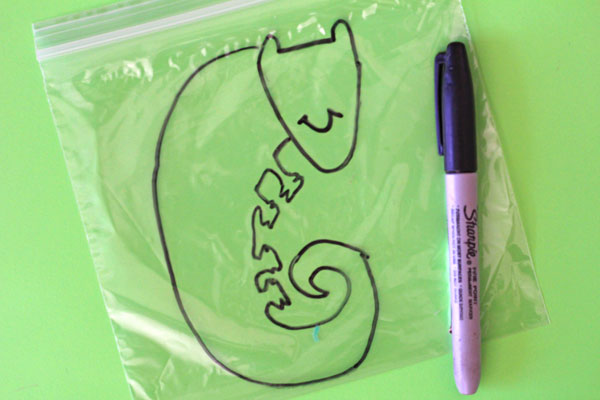 I free-handed a drawing of a chameleon on my bag with a permanent marker (thank you Eric Carle for having simple illustrations that I can copy!). Then, I added dollops of paint inside the bag and sealed it shut.
Then comes the fun- mixing! Since the bag is sealed, this is a no-mess activity that parents don't have to fear and kids still love 🙂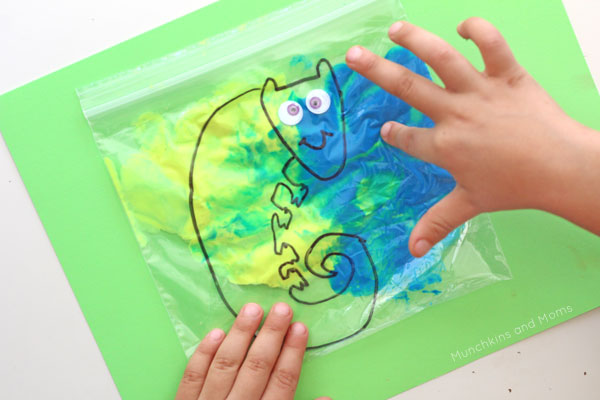 What I like about this color mixing activity is that the colors take a while to blend. It gives the kids a chance to really study the mixing process and see it happen gradually. When we're through mixing, we hang the bags in a window and they become great sun catchers!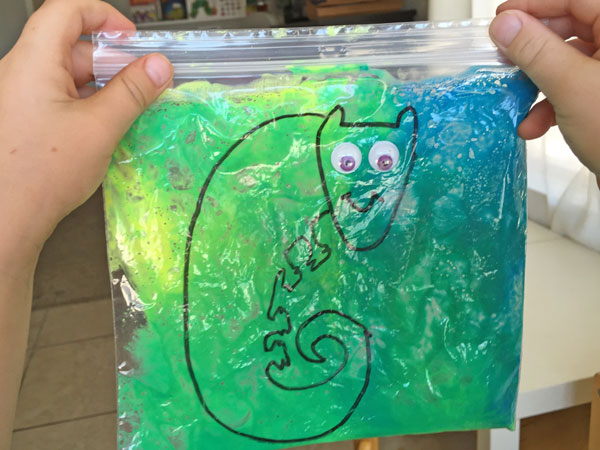 We only made one chameleon color mixing bag today, but we're hoping to get another one in tomorrow (maybe this time we'll make a purple one!). Give your kids this easy-peasy activity inspired by Eric Carle's book The Mixed-Up Chameleon, or base it off of Leo Lionni's book A Color of His Own– both are great fits for this color-mixing project!
Check out more color-mixing activities here: Color Mixing Science Station, Mix it up Color Mixing, and Color Mixing Shaving Cream Bags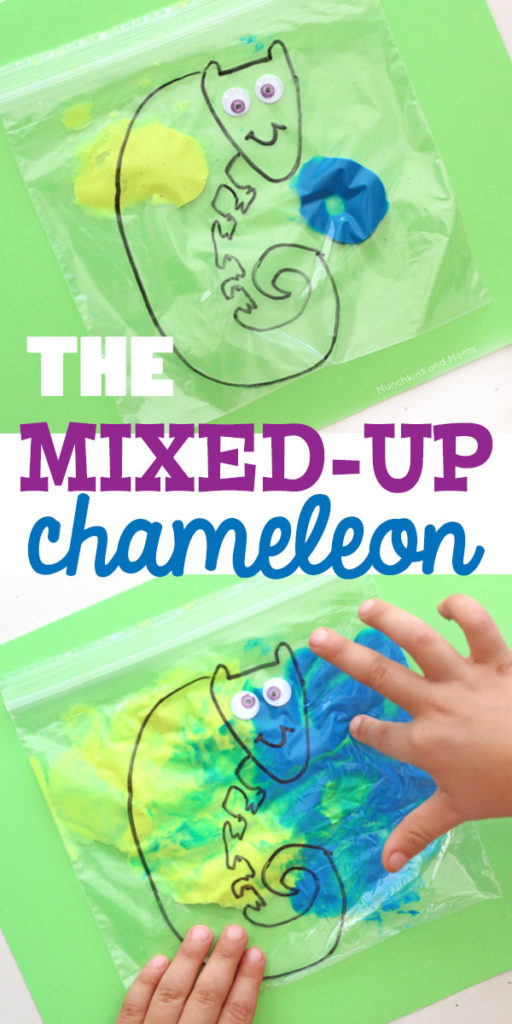 Looking for more educational activities for your preschoolers? I've got you covered!
I've got 20 preschool unit plans that will help you teach your littles all year long! And right now we have an incredible sale that you don't want to miss!