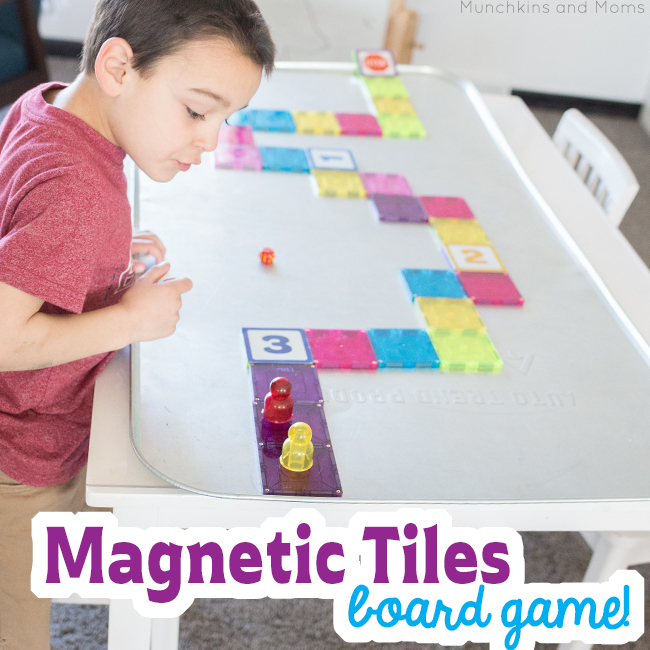 This is a sponsored post written on behalf of ShapeMags. All opinions are my own, as I only share products we really use and love <3
It's game time!
My kids have been in the board game stage of life and I am loving life! Ever since my children were born, I've eagerly anticipated the time where they were old enough to get stuck into all the board games that I loved as a child and a teenager, (clicking here will take you to some of them). I have to admit, Dungeons and Dragons is a firm favourite of mine, and I love getting the opportunity to play them when the opportunity presents itself. And now that my children are starting to enjoy the world of board games themselves, hopefully, this time will soon be upon us. Candyland, Zingo, Sequence, oh my! Bring 'em on! But we love adding variety to our game nights as well, so this week we made put a new twist on the fun- a "make your own board game" night!
Magnetic Tiles Board Game
This was actually a suggestions from another teacher a while back and I've been mentally filing it away for a while. But you know how mental files go…they aren't very reliable (that's why there's a pin in button on these images! I know all too well how easy it is to forget 😉 )
For this activity we only used two supplies:
An oil drip pan (read my post on it here)
My five year old and I used the square Shape Mags to design our own board game right on the drip pan! We added some turns and mixed up the colors for a fun looking design.
The Neon and Pastel Shape Mags set we have includes little people figurines as well- perfect for game board figurines!
It also includes these really cool StileMags. StileMags are pieces that fit right onto the Shape Mag tiles to expand creative play! They picture parts of houses, numbers, and alphabet letters! We used some of the numbers and a stop sign to add unique touches to the game (if someone lands on a number they get to move that many more spaces ahead. The stop sign is for the end of the game). Check out the StileMags here!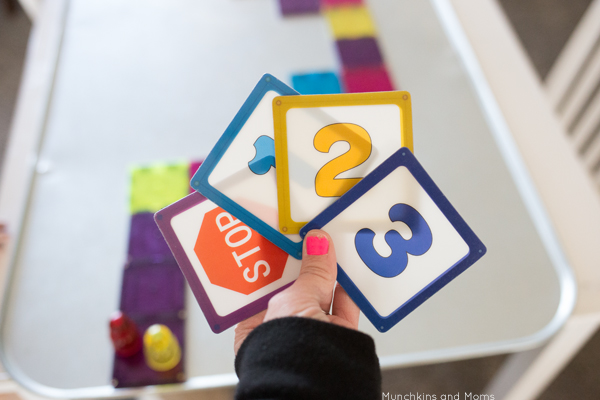 After designing the board game it was time to play! We rolled a dice to move out people forward on the board.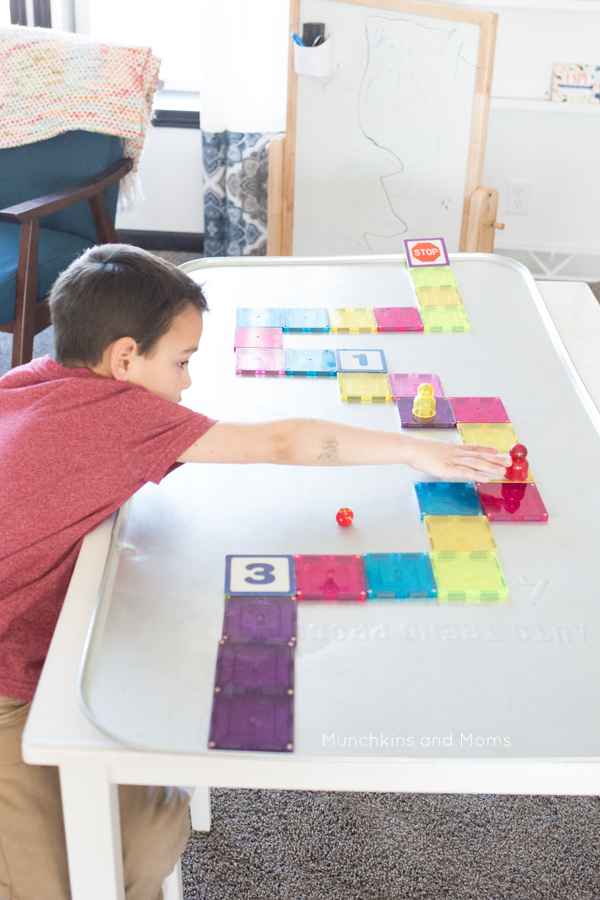 The scale of this game makes it really special! And the fact that we could rebuild it and play again and again kept my kids' interest for a long time 🙂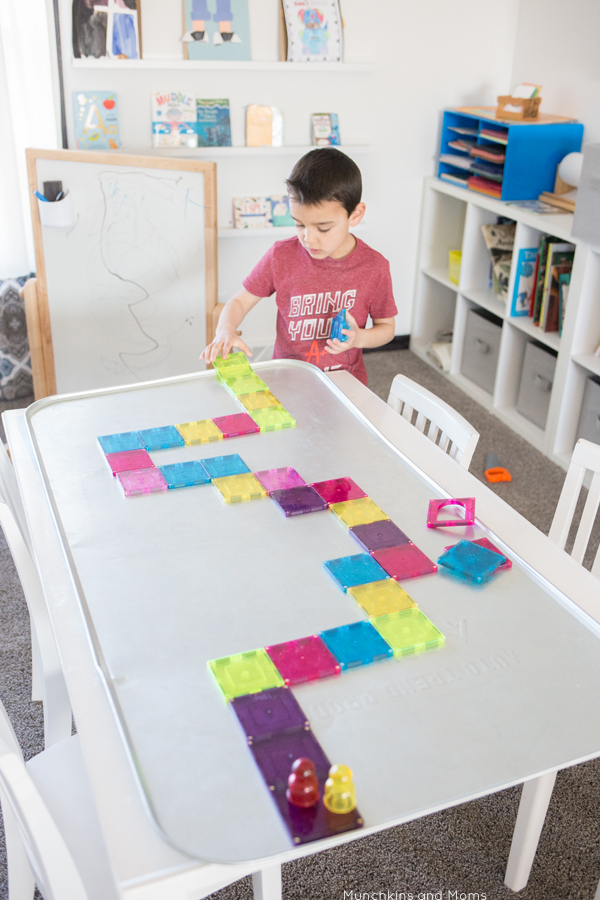 This is a must-do activity when my kids have friends over, too!
Will you be making your own Magnetic Tile Board Games? I'd love to see it! Share a picture and tag me and Shape Mags on Instagram!