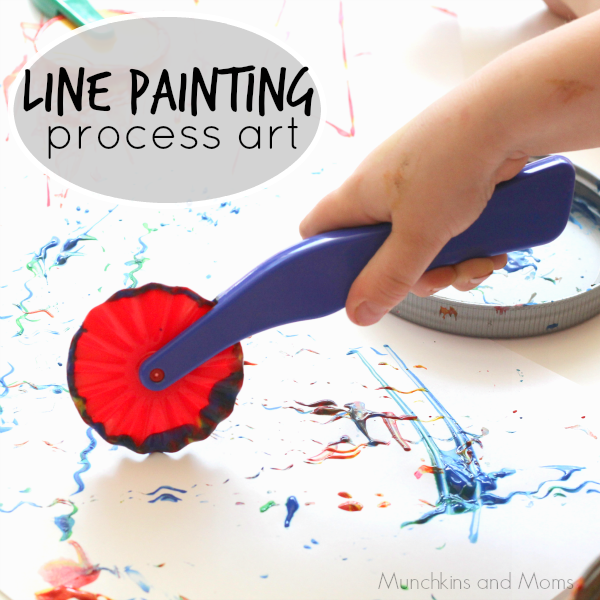 You may not realize it, but there are some TRULY AMAZING picture books about lines. Really. I was blown away by the creativity that starts with a simple line. After writing this book list, I was inspired to let my kids at some line art themselves!
This post contains affiliate links
Supplies
I poured the paint into a shallow dish and laid out some white paper. These play dough rollers are neat because they have two different textures: smooth and wavy. You'll want to show your kids that they have to "run" the rollers through the paint a bit to get the whole wheel covered.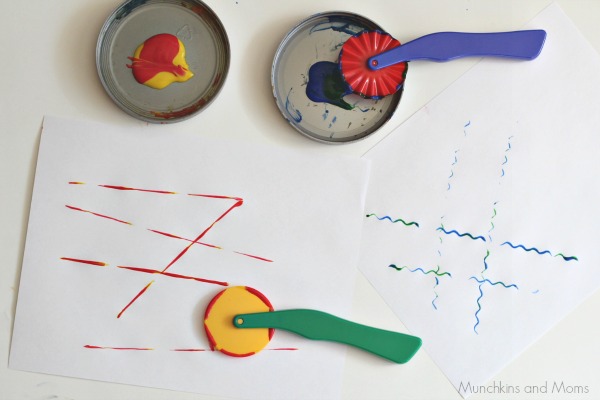 I kid you not when I tell you that my kids did this art project THREE DIFFERENT TIMES in one day! I had no idea they would be so drawn to painting lines. My oldest son even came up with a very elaborate story about knights and castles based on his abstract art. I'll say it again, I was amazed at the creativity this line art inspired in my kids. They really enjoyed painting and I've even learned what to do with frozen paint so that it doesn't go to waste! It's safe to say we'll definitely be using paints more often in our house.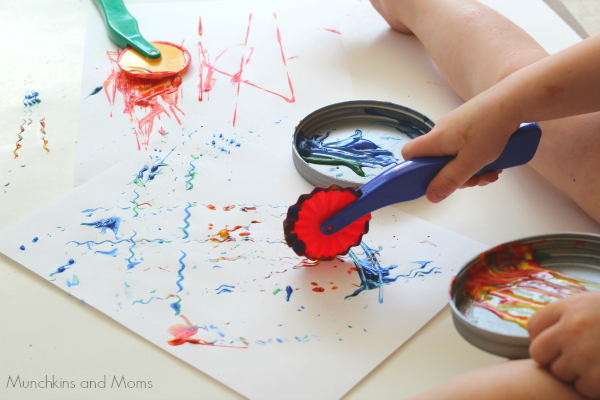 I am now the proud mama of 10 different line art masterpieces in my living room. Each picture has a different story to tell, and each is a unique example of the awesome-ness of process art <3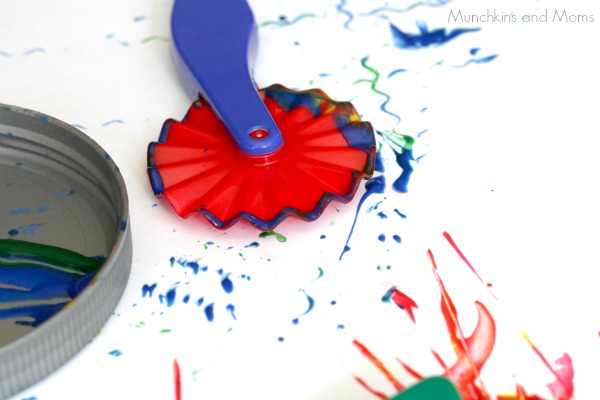 Ways to extend the activity: The wavy roller would create fun water scenes, while the straight roller can be used to make interesting buildings. Have your kids see what kind of scenes they can create using each of the rollers.
Check out the post on Instagram: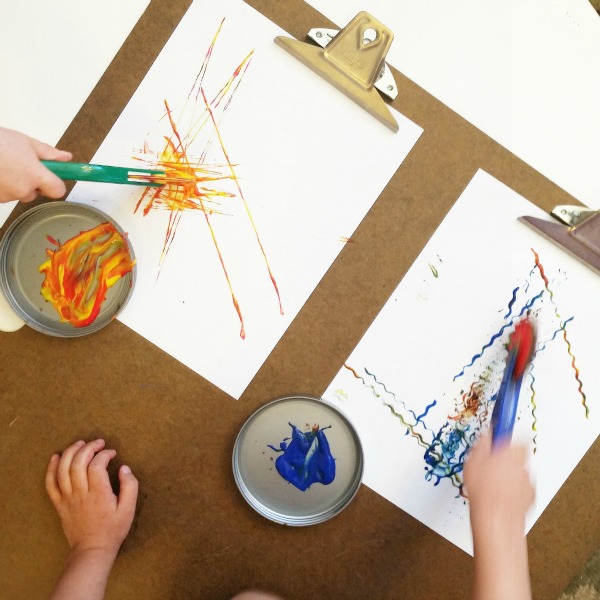 That giant double clip board was pretty handy!
Don't forget to pin this activity for later! And before you leave, take a minute to check out the Books About Lines post to find books that pair perfectly with this activity (y).