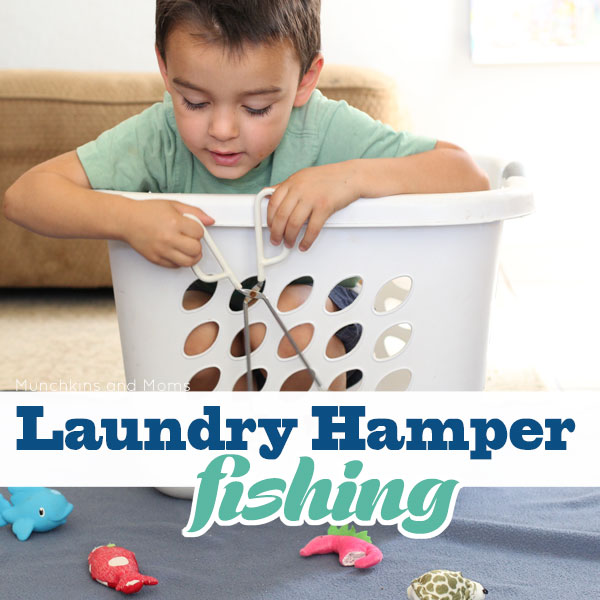 This post contains affiliate links
Do your kids tirelessly empty your laundry hamper to play in it like mine do? I finally gave in to their demands requests and gave them an activity to do with one of those hampers! We have done it countless times now and my boys still ask for it! What I absolutely love is it takes so few supplies and entertains for ages (maybe even enough time to fold that laundry they dumped out)!
Supplies
Laundry hamper
Blue blanket
If you have one of those fancy toy fishing sets, then this will be even easier to set up. We don't, so we made do by using a pair of kitchen tongs as a makeshift pole- it worked like a charm!
To set up I set out a blue blanket for water, added some fish, the "boat" and the tongs. That's it!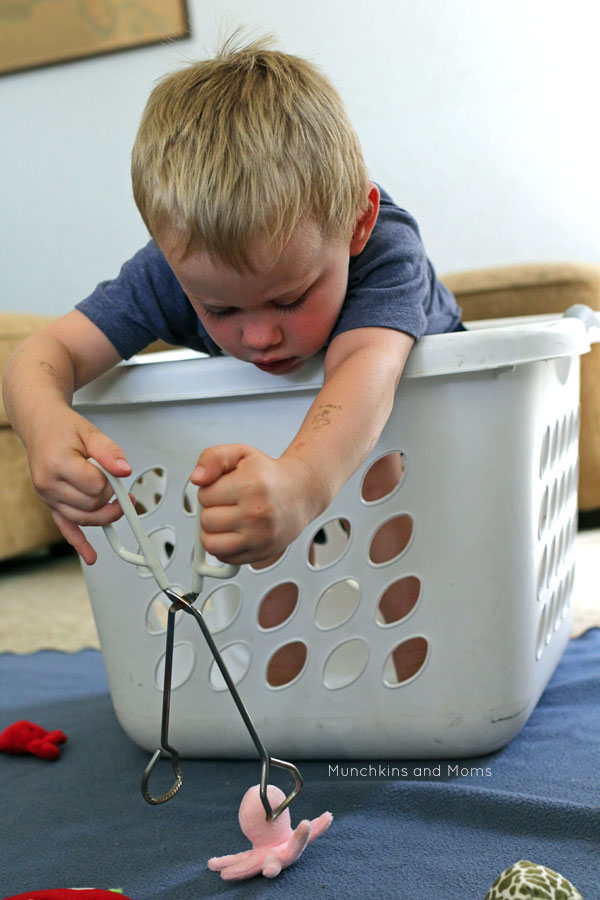 This was soon much fun! Once they caught all the fish, we threw them back in the water (sport fishing, here 😉 and did the activity again!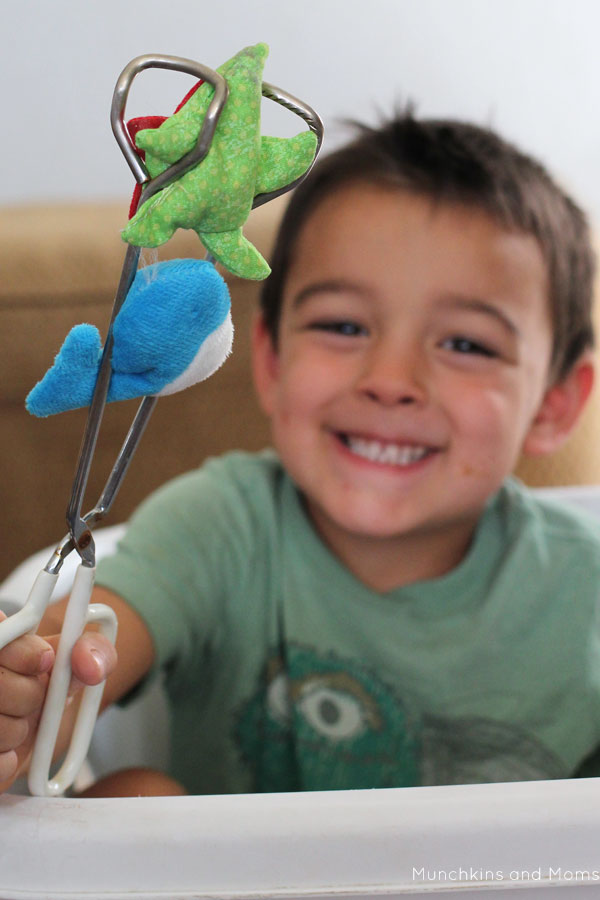 How would your kids like Laundry Hamper Fishing? Snap a picture of it and share it with Munchkins and Moms on Instagram! We love to see how you interpret our ideas there!
Looking for more easy to do activities like this? Look no further than the Early Years Bundle of Activity Plans!
This bundle includes lesson plans to help toddlers and preschoolers learn, play, and connect with you!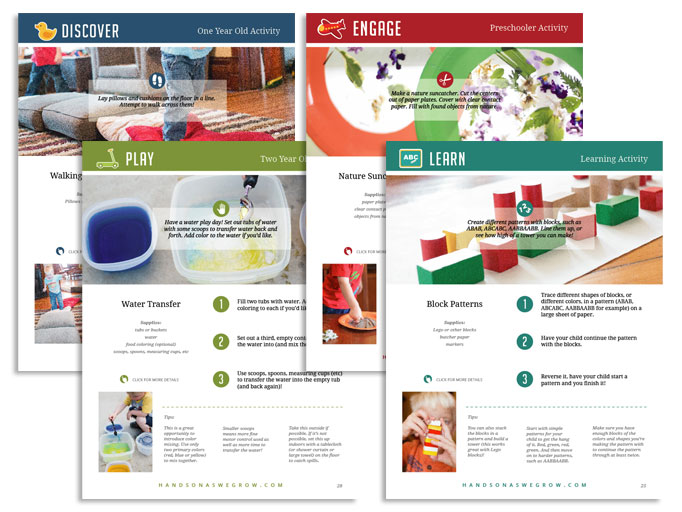 The activities are all easy and totally do-able (no cray supplies or complicated set-up)!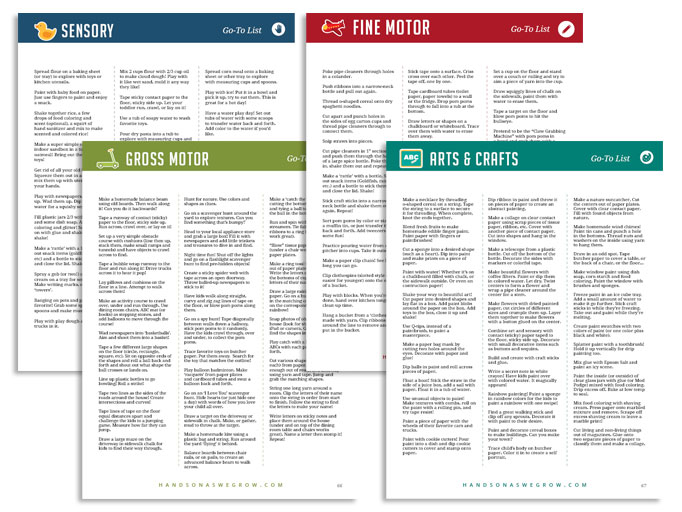 You won't have to spend hours searching for just-the-right activity. Get this bundle now and be ready for fun and learning every day!