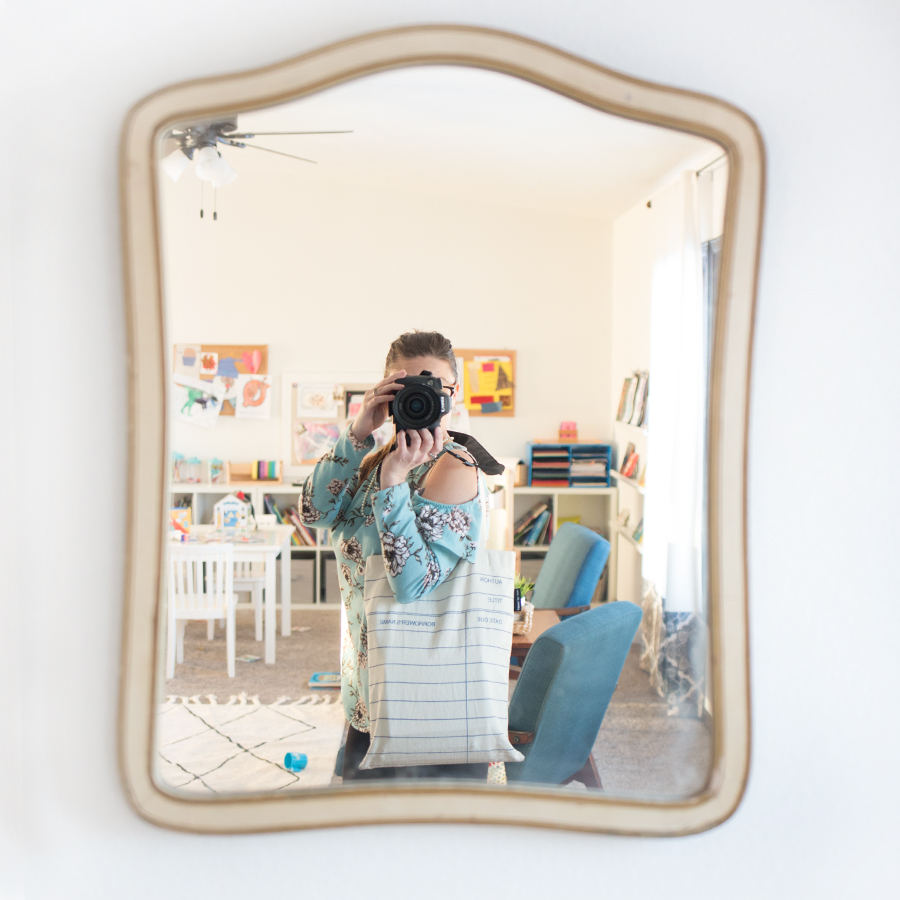 Let's just get this out of the way- I'm a total nerd
This post contains affiliate links
I used to be ashamed of it, but not anymore. I'm nerdy and I'm OK with it 🙂 I love books. I love the library. I love talking pedagogy to anyone who will listen. Scrabble was my first love and will always have a special place in my heart <3
When I saw this canvas library tote bag I knew it was made for me. I HAD to have it. Not many people get excited about totes, but I do…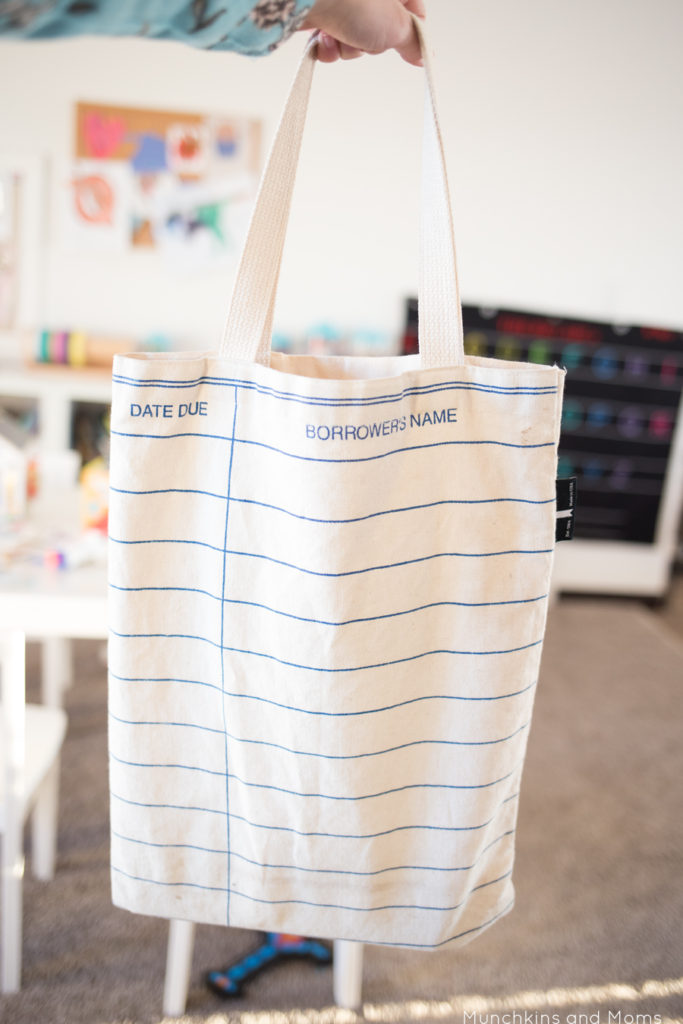 And based on how many of you guys asked me about my bag in my Instagram story today, I'm guessing lots of you are just as nerdy as me. You are my people.
So I'm leaving a quick review of the bag here for you. Hope it helps you make the decision wether you need it in your life or not.
The bag is an OK size. We can generally fit 10 picture books in it and the rest we have to hold in our actual hands or in my oversized mom purse. My recommendation would actually be to get two of these bags (or one for each child and then personalize them with their names!)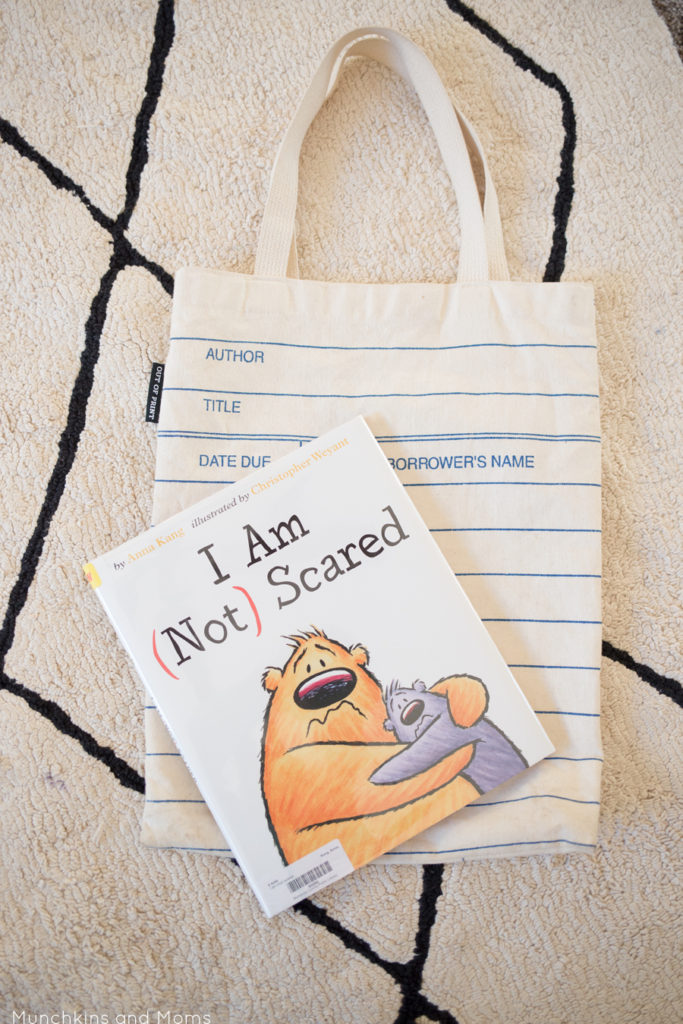 There's also a small pocket for holding our library card, book receipts, and money for overdue books (#mylife).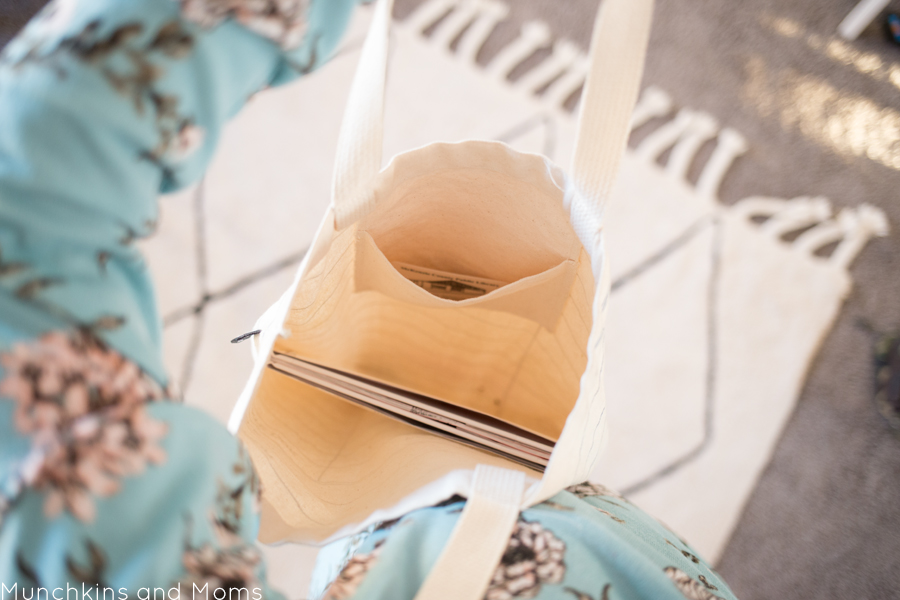 Now for the features of the bag I don't care for…
It sits a little too high in my armpit. Wish the stars were a tad longer.
It only holds 10 books (mentioning again because that is a downfall).
Every bibliophile on Earth will stop to ask you about your bag…but it's a great way to meet new friends so I don't really mind this.
That's it. What's your opinion of the bag? Love it? Not your thing? Getting as a gift for someone else? Let me know! And if you do get it for yourself share a pic of you flaunting it on Instagram (and tag me 🙂 )