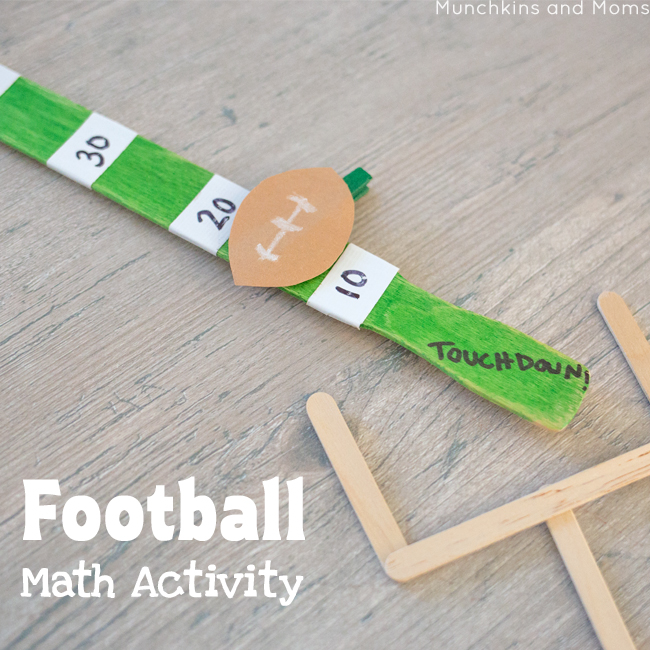 Time for some football…and math 🙂
I'll be honest with you, I am definitely not watching the game today. I'm just not that into it. At all. I'd much rather be crafting or home preschool planning or teaching.
To satisfy my dorky desires I decided to go on an activity spree (two hours before kick off time).
My first activity was Football Marble Art. Total touchdown of an activity. Now we're on to more educational-ish stuff: Football Math (and fine motor) activity.
If you've been following me for a while than you may remember we have a thing for paint stick activities. The one that kicked it all off was our Paint Stick Name Recognition Activity (still one of my favorites).
For Super Bowl Sunday I decided to do a math paint stick activity. So as some of the family were placing their Super Bowl bets with the top 10 sportsbooks, I was setting about starting this off.
Football Math Activity
Supplies:
Paint stick
Green paint
White tape
Black marker
Brown paper
Glue
White Crayon
Clothespin
I didn't even get any pictures of the prep for the activity. It was simple though: paint a paint stick green and allow to dry. Use the white tape to mark off numbers from 10-50 (by tens). Cut out a brown football and add some white laces with a crayon. Glue the football to the clothespin. DONE.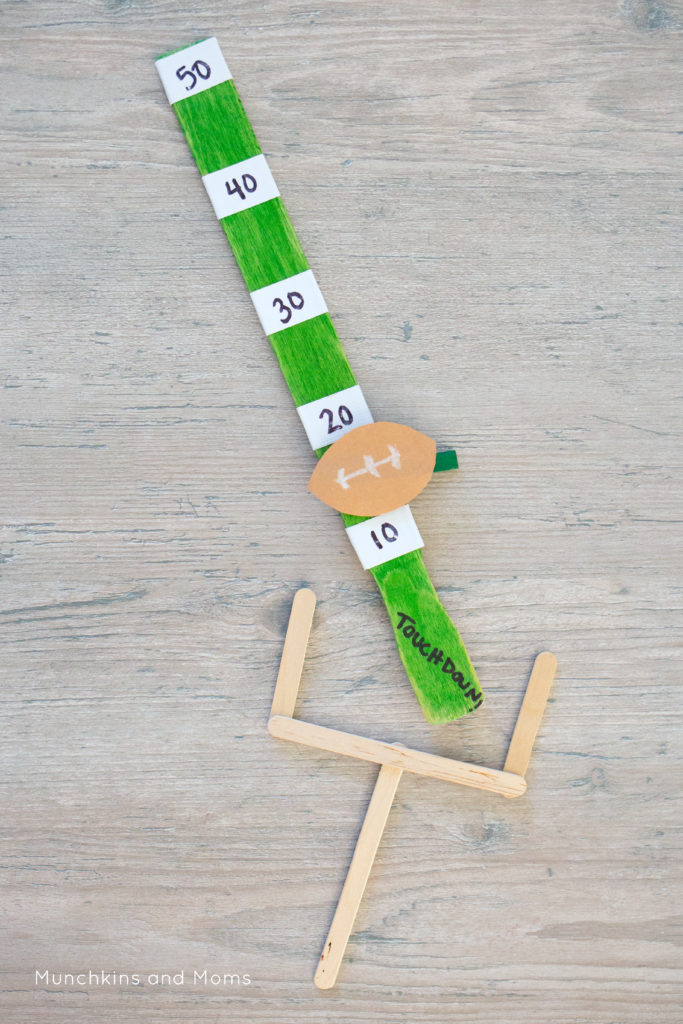 (The goal post isn't really part of the activity. It was leftover from out Football Art Project earlier today)
How to Play Football Math
Before the game started, my kids and I just sat and counted by tens, moving the football at each interval as we counted.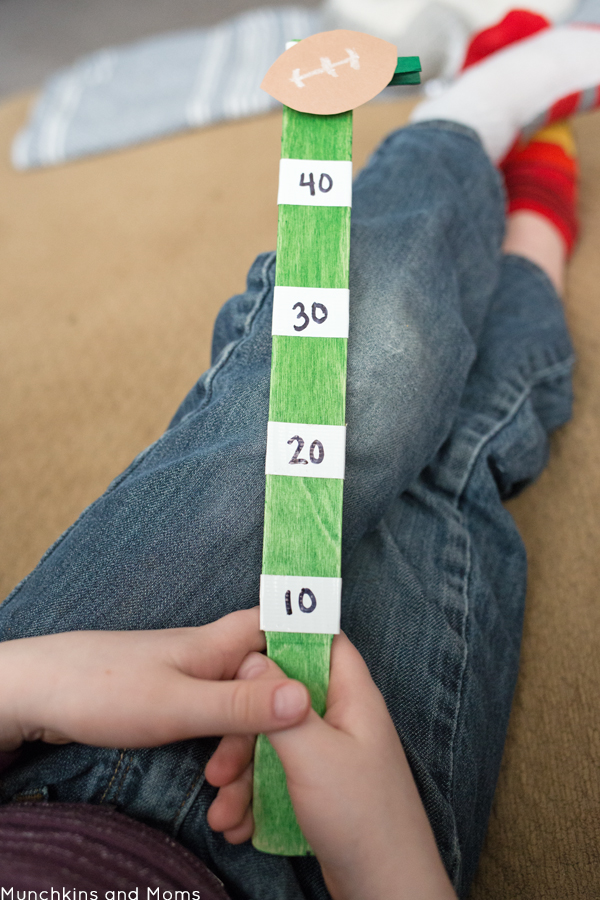 Younger kids can practice simple number recognition. Ask them to place the clothespin on the largest number. The smallest number. The thirty. The ten. Etc. As they work on number recognition they will also be practicing fine motor skills by pinching the clothespin/football.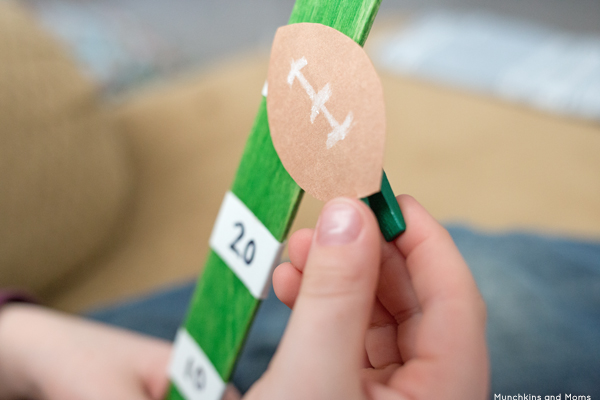 Kids that are a bit older can practice marking where the ball in during the football game.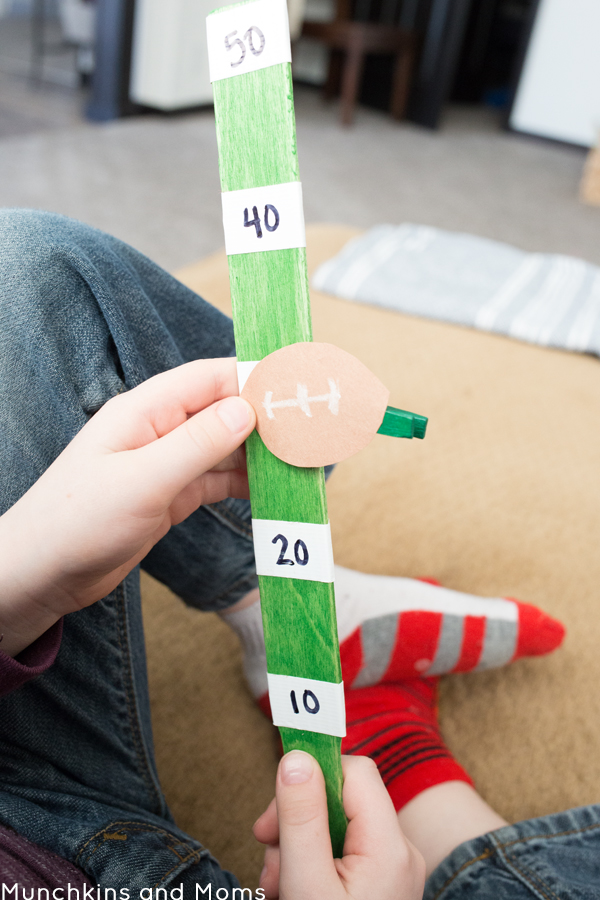 How will your kids use this? Share your pictures and ideas with me on Instagram!