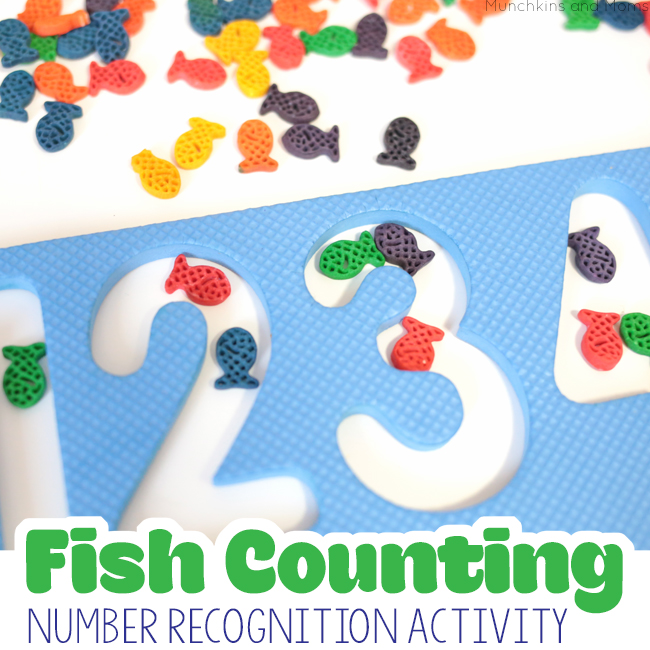 One Fish, Two Fish Red Fish Blue Fish!
The first book I thought of when I first saw these little pasta fish shapes was Dr. Seuss' classic One Fish, Two Fish story. Since Read Across America day is only a month away, I thought I'd share this little activity for anyone looking to add some math into their Seussical celebrations 🙂
Supplies
This post contains affiliate links
Follow this tutorial on how to dye pasta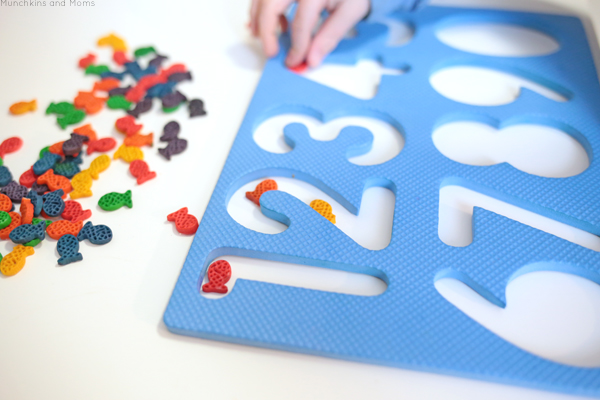 Make
We have used these dyed fish pasta for tons of activities. To be honest- they are at least a year old and we still get good use from them as great little math manipulatives!
Related post: Free and Affordable Math Manipulatives!
Like previous times we've used this puzzle frame, I kept the directions for this activity the same: Fill each number with the manipulates given (in this case, pasta fish).
Related post: Pom Pom Number Recognition Activity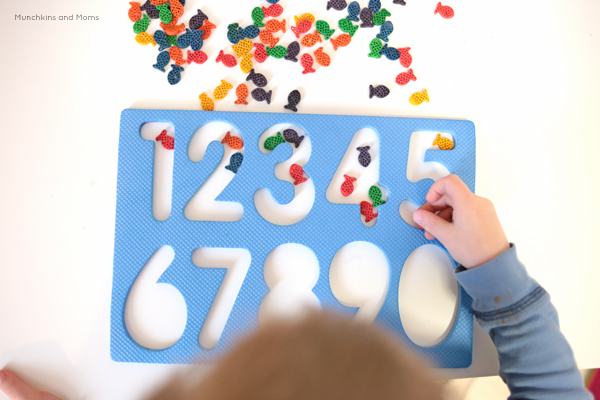 This is such a great activity for number recognition and counting! And pinching small manipulatives like the fish pasta works those fine motor skills.
One of my recommendations is to have your child use one fish "swim" through the shapes of the numbers first, before filling the frame with the rest of the pasta. Let them place one finger on the fish and trace each number while saying it aloud. This will provide opportunity to develop muscle memory (and it's a fun little exercise to include in the activity).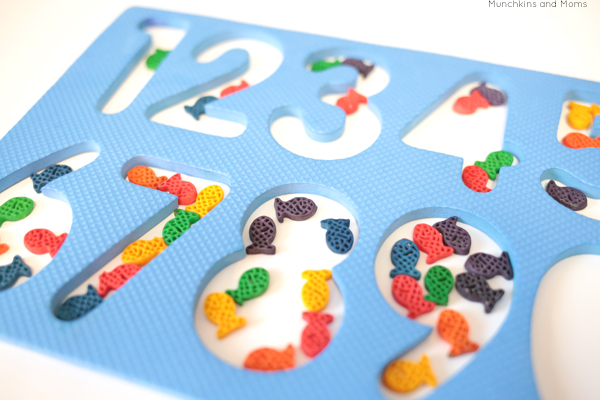 Other ways to extend this activity:
Have your children make patterns with the fish as they fill the number frames
Add a piece of construction paper underneath the puzzle and a drop of glue to each fish. This way when kids are done counting their fish, they will be glued onto the paper for a great display to hang on the wall!
Looking for more activities to use your fish pasta with? Try this Fish in a Pond Shapes Activity!