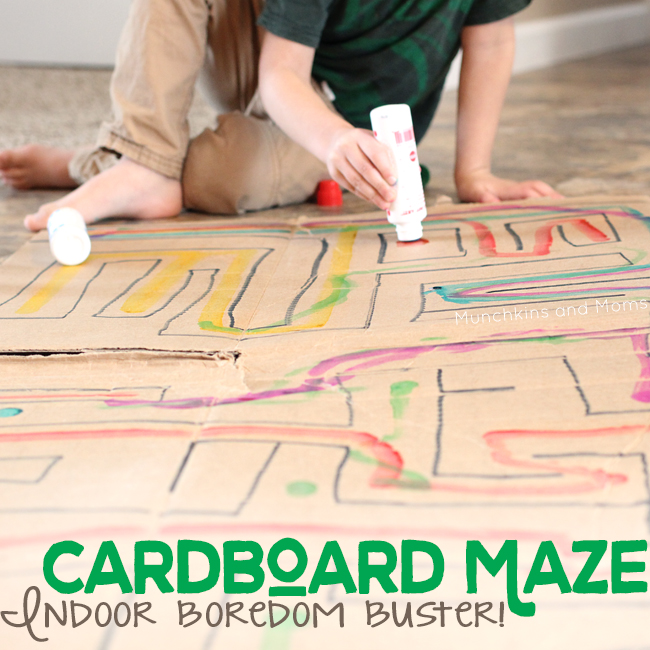 "I'm Bored…"
It's the middle of winter and I feel like I've heard this phrase one too many times from my boys. Ever since we moved, my kids (who are used to playing outside all day every day), have been cooped up indoors due to blizzards and frigid (sub-zero) temperatures. I think they may be coming down with a *slight* case of cabin fever.
To battle the fever, I've done my best to come up with fun new ways to enjoy the great indoors (see: Cathedrals in the Clouds activity and our Winter Netflix Picks for Preschoolers).
Due to the extreme temperatures, I've even avoided doing normal errands outside the house and have succumbed to lots of online shopping (Hello, Amazon Prime!!). Getting so many packages delivered also means getting LOTS of boxes. Lots and lots of them 😉 The other day I put one of our boxes to good use by turning it into a Giant Cardboard Maze!
Follow Munchkins and Moms on Instagram, where I first shared this idea several days ago!
Giant Cardboard Maze
This post contains affiliate links
Supplies:
Disassembled cardboard box (the bigger the better)
Marker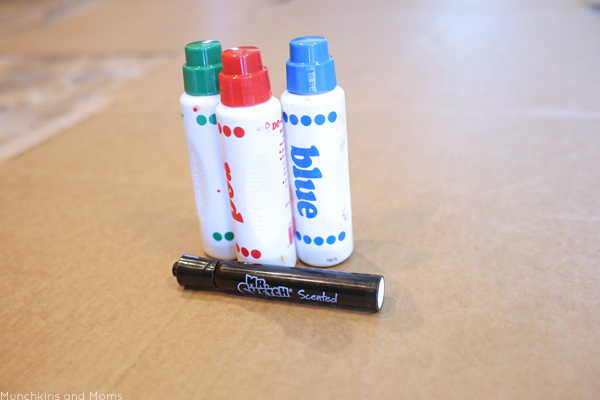 I will be the first to admit I have a terrible sense of direction…so I probably wasn't the best person to draw this maze (I'm pretty sure it had no ending), but my kids loved it anyways!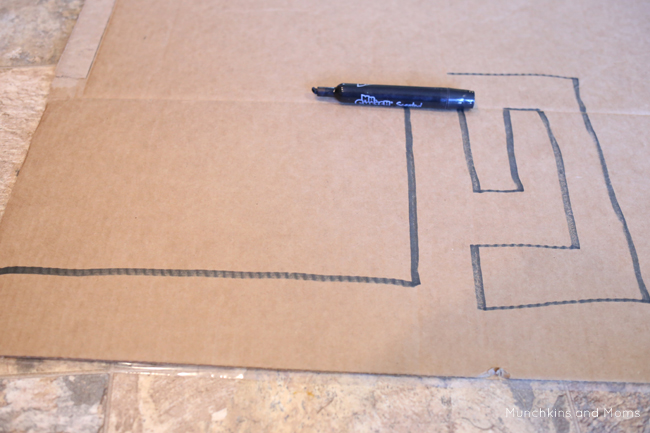 I drew the maze by using a thick tipped marker and creating various paths on the cardboard. To keep it interesting (impossible to solve), I made several different paths with a variety of start and stop points.
Related post: Amazing Gifts for Kids who Love Mazes!
We used the Do-a-Dot markers to trace paths and make beautiful maze art!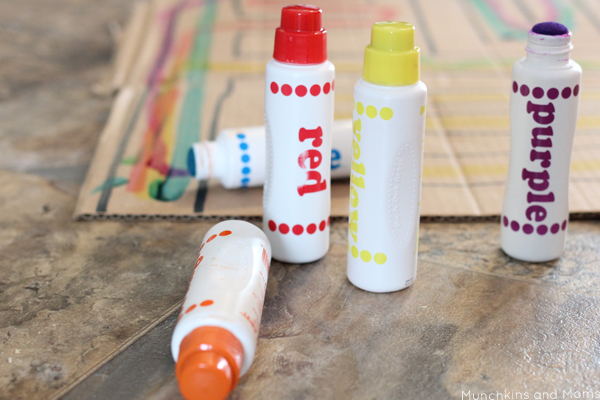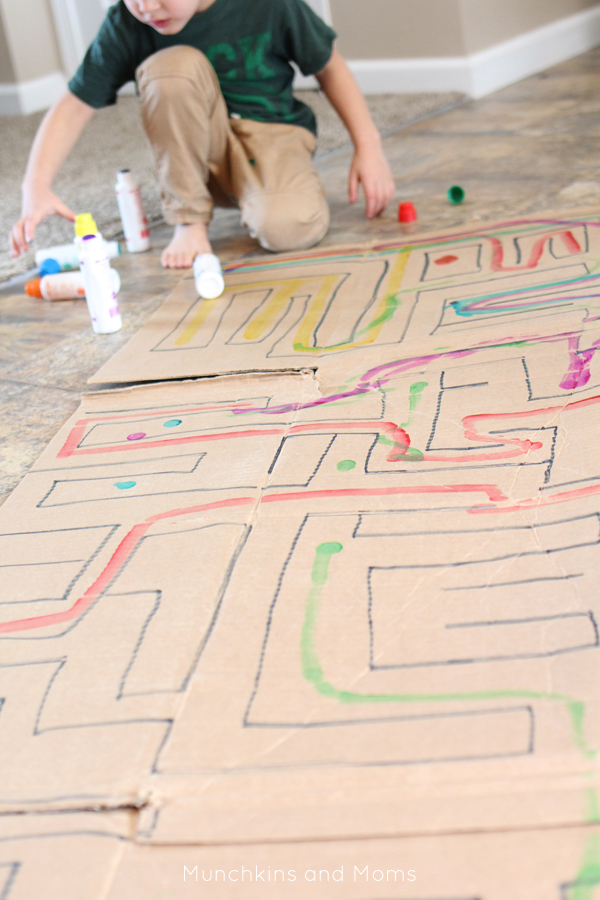 My kids didn't care at all that the maze had no finish. They pretended it was a giant Pac-Man game- complete with ghosts and food (how do they even know what Pac-Man is?!?)!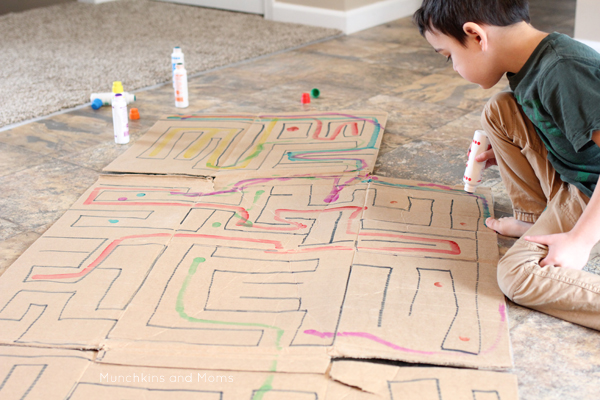 The box folded up nicely and stored it behind our dining table, so it was easy to pull out whenever intrest struck (see: the withcing hour).
How would your kids like this activity? I'd love to see your version of it! Share a picture with me on Instagram!