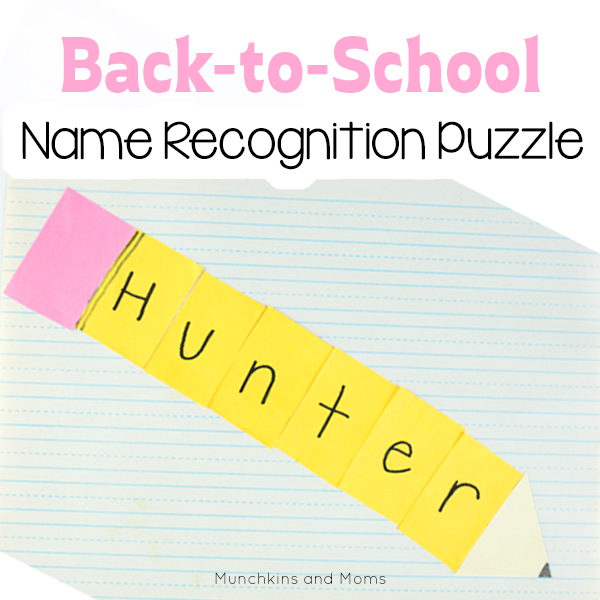 What's in a name?
My name (Clarissa), never was good at being shortened. And the only affectionate suffix it ever got was a low hum (na-na-na-na-na…nuh-nuh-nuh-nuh-nuh-nuh…you know you sang that 😉 )
Our oldest son has a pretty unique name (Cannon…or as we like to call him, "Cannon Ball"). Our youngest son has a slightly less unique name (Hunter), but no less fun (we usually call him our "Hunter Bear"). While most people like to shorten their kids' names, we make them longer with affectionate suffixes 🙂 Do you have nicknames for your kids?
Anyways, all that talk about names was really to lead into our name recognition puzzle. I love name recognition activities. They are a great way to start the school year because they give younger kids a chance to learn their names, and older kids to introduce themselves to classmates.
Name Recognition Puzzle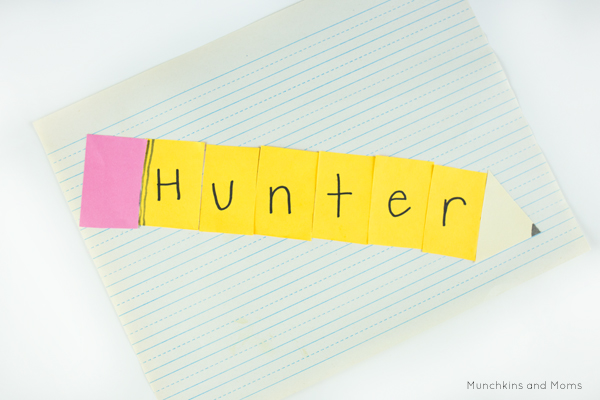 This craft is super easy to put together (I know teachers don't have lots of time for prep work), and looks really festive displayed on a bulletin board for back-to-school (or on the refrigerator for fellow homeschool mamas).
This post contains affiliate links
Supplies for Name Recognition Puzzle
Pink Paper
Tan Paper
Grey Marker
Glue
I prepared the craft by writing the letters of my son's name on strips of goldenrod paper (I know most people call it "yellow", but the teacher in me says goldenrod…as in the color of the triplicates on old-school report cards 😉 )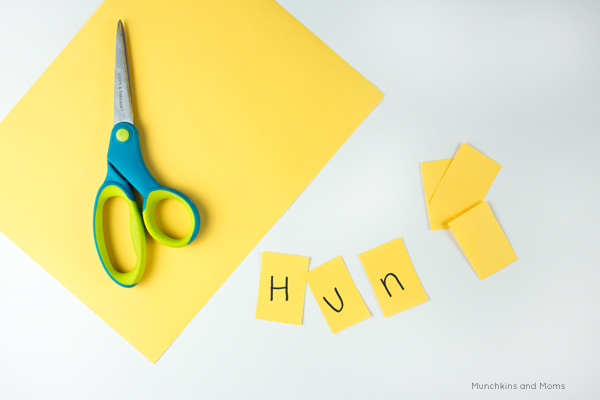 Next, I cut out a pink rectangle for the eraser and a tan triangle for the point. I laid all the pieces on the primary paper to make sure they would fit.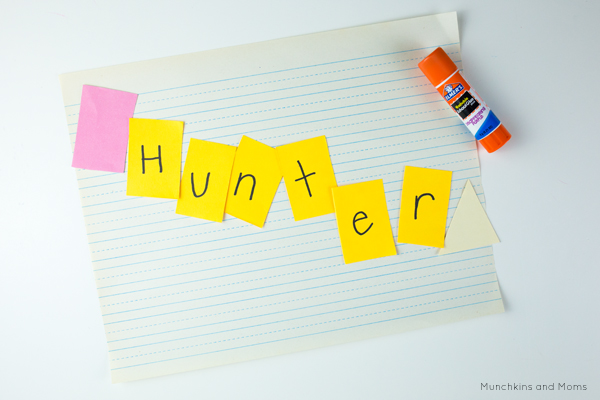 My son used a glue stick to adhere the letters of his name on the paper. Placing the letters in order to look like a pencil was a fun little puzzle!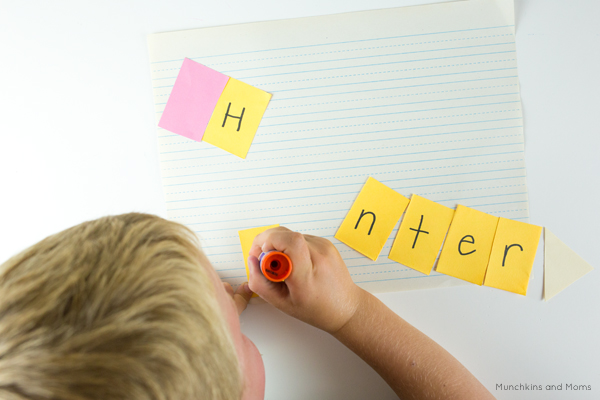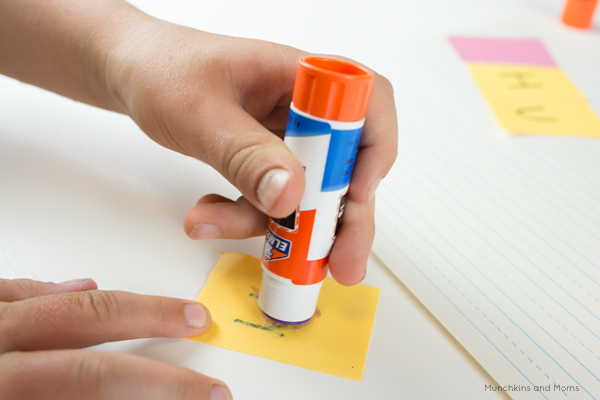 I chose to put the craft on primary lined paper because that's what my children will be learning to write on. And I think it looks pretty darn cute 🙂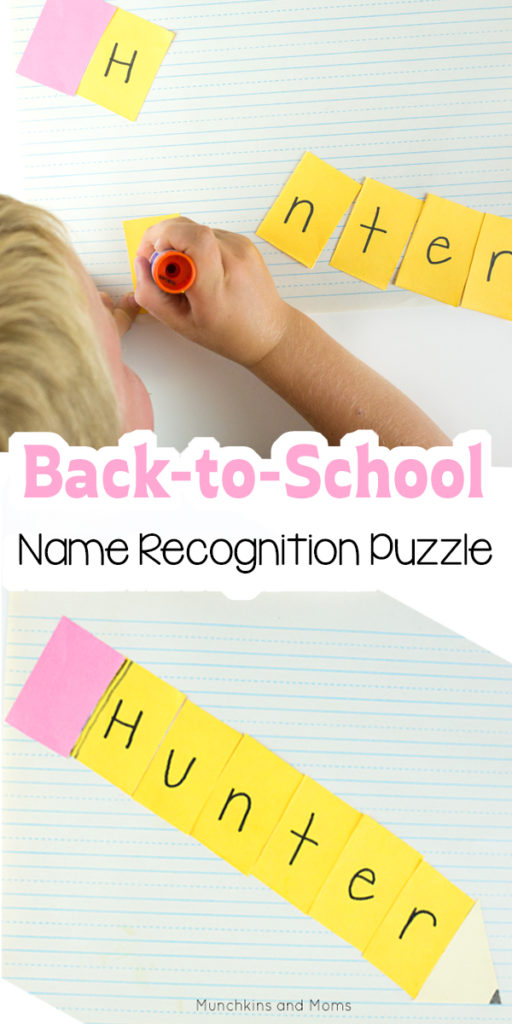 Hold on. Can I change the subject for just a minute? I can see you're the type of person who loves creative teaching ideas! Me too 🙂 I think this product might be something you'd really love:
This book contains a 40+ fun, practical, and developmentally appropriate activities to teach scissor skills to preschoolers!