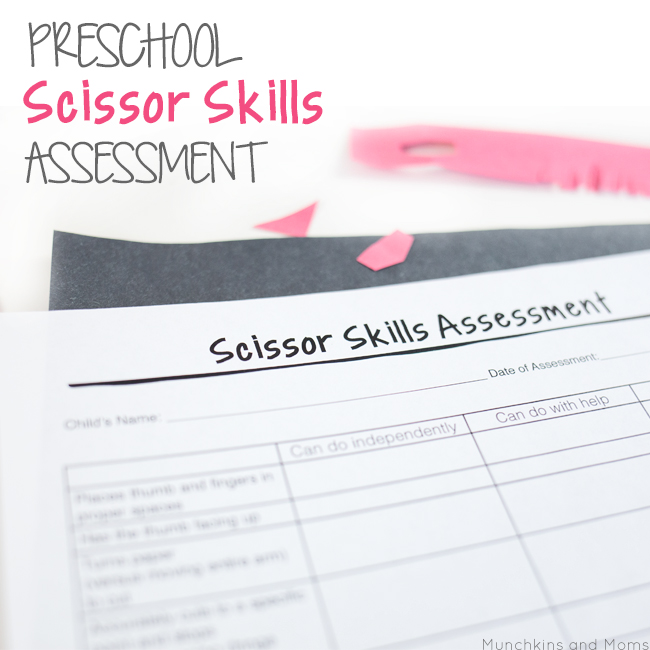 Are you ready to start teaching your preschoolers scissor skills?
Do you know where to start?
As a teacher, one of the first things I would do before starting a new unit was assess prior knowledge. Figuring out how much my students already knew so I could build on that and promote new learning.
Most of the time those assessments were informal and took place in the form of whole-class questions. Occasionally, I needed more information than the informal assessments provided and I would measure their knowledge some other way.
This preschooler scissor skills assessment came directly out of my new book, A Year of Scissor Activites- Monthly Cutting Projects for Preschoolers.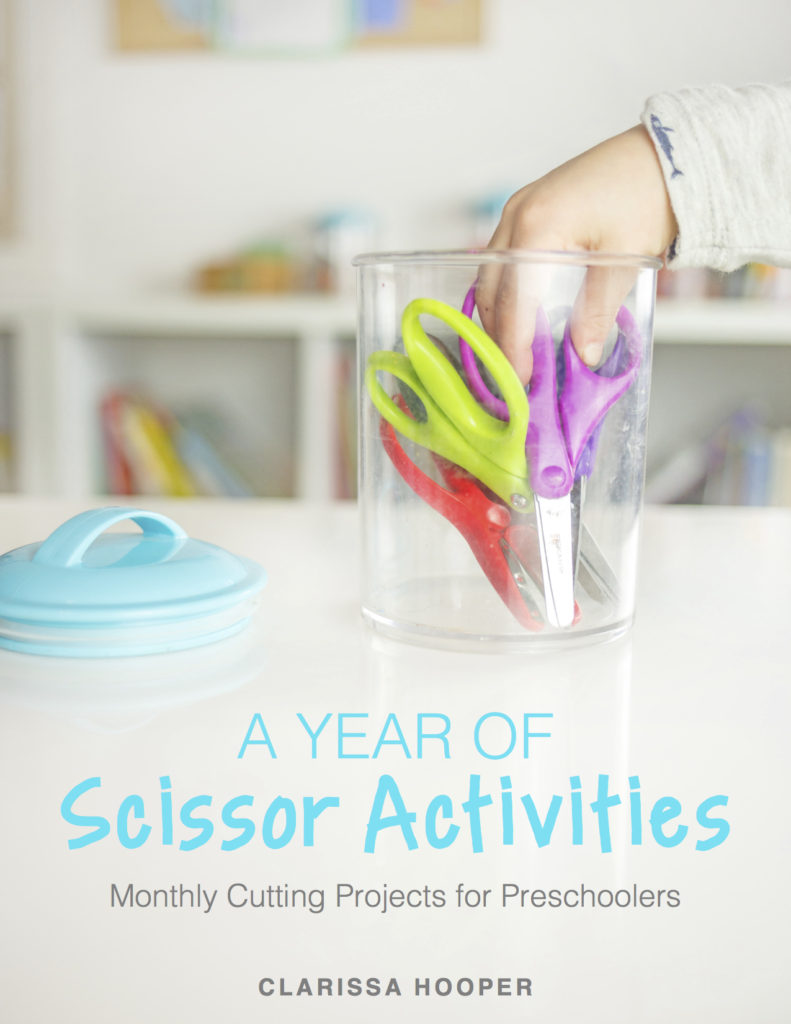 The assessment gives parents and teachers a place to start with their kids. It provides valuable information about what your kids already know and provides direction on where they are headed.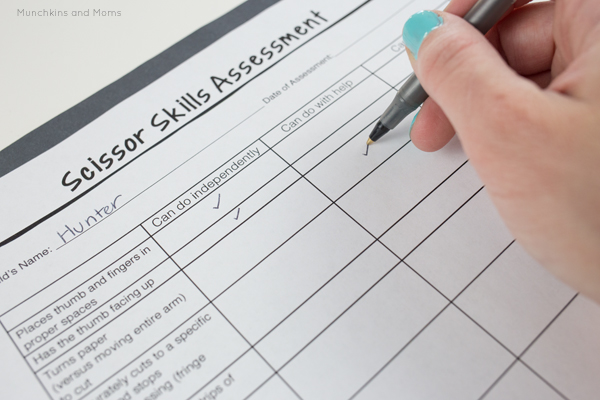 How to use the assessment
First, print out an assessment for each student. Take each child aside individually and provide paper and child-friendly scissors to cut with.
Begin the assessment by letting the child cut as he or she desires, without any instruction. Make notes and answer any questions you can based on those initial observations.
You may also choose to provide directions/prompts to complete the assessment, such as asking the child if they can cut out a frame from a rectangle paper, or draw a zigzag line and asking them to cut it.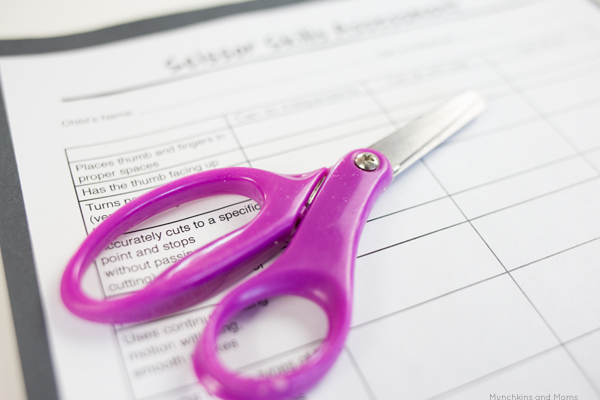 What to do after assessing
After the assessment is complete, you'll want to take note on where to start teaching. Is your child still working on scissor safety and proper grip? Are they efficiently snipping, but need more practice with the continual cutting motion? Look for several activities that target those skills in a fun, developmentally appropriate manner to reach them where they are.
(Also, make sure to date the assessment and keep it in a safe place to compare progress later in the year.)
Where to find scissor skill activities
We all know Pinterest is a GOLD MINE for preschool activities, but sometimes going through each pin and activity takes more time than you have available. If so, I invite you to take a look at my "Scissor Skills" Pinterest board to narrow down some choices.
Still need more direction and help planning monthly activities? I've got that covered, too. My book, A Year of Scissor Activites- Monthly Cutting Projects for Preschoolers, has over 40 activities organized for you by month!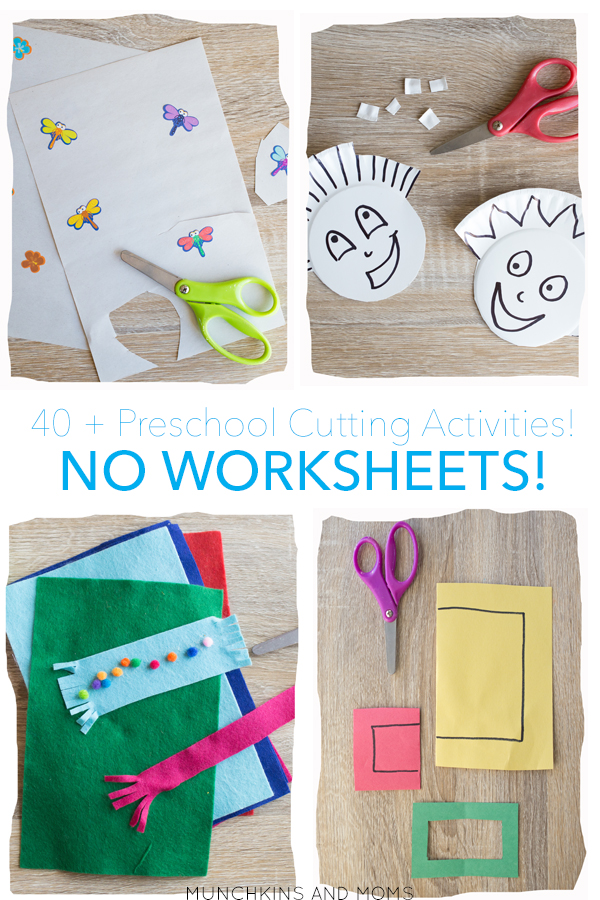 Each month contains three activities (one for beginner, intermediate, and advanced cutters), so you know you'll find the right activity for your little learner any time of year.
The activities are planned to promote MASTERY of scissor skills- going beyond paper and dotted line practice.
Need a few more pointers before getting started?
Check out my Tips for Teaching Scissor Skills here.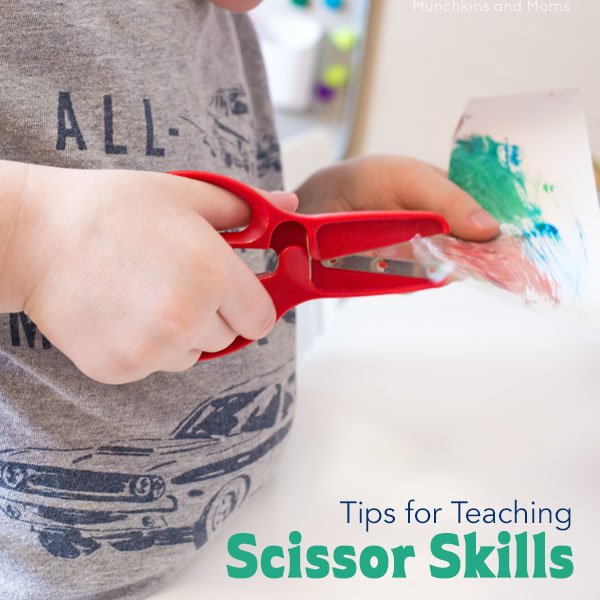 Not ready to start just yet? That's OK too! Just make sure to pin this idea for later <3