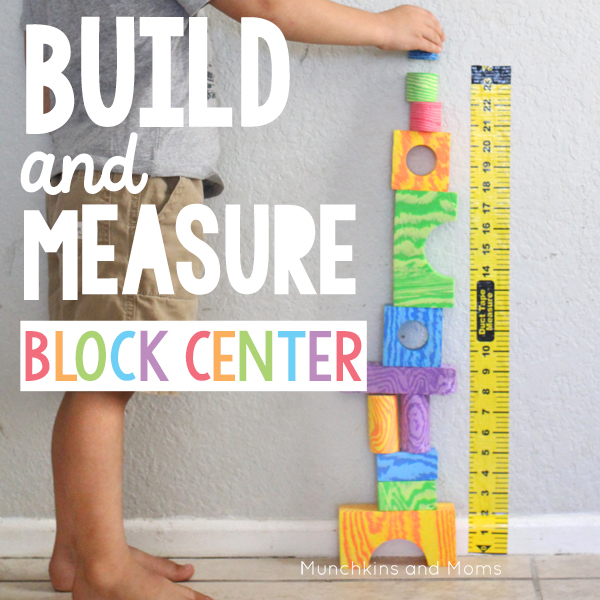 This post contains affiliate links
When you were younger, what was your favorite preschool center? A few of my favorites were the listening center (with headphones and books on tape), the dramatic play center (and of course I always wanted to get there first so I could grab the heels and play mom), or the block center. The block center was always stocked with big wooden blocks that made me feel like I could build an entire house! Now that we home preschool, I don't have the space to keep a center like that (insert sad face emoji here). We do have basic
building blocks
,
foam blocks
, and
Mega Blocks
, though. And with a little imagination, there's A LOT that can be done with those!
One of the ways I jazzed up our building block time was by incorporating 
measuring tape
 (
similar one here
). Our particular tape measures up to two feet long before starting over, so I stuck two feet of the tape on the wall and opened up a challenge to my boys- use different blocks to build towers as tall as the measuring tape. They were ready to take on the challenge!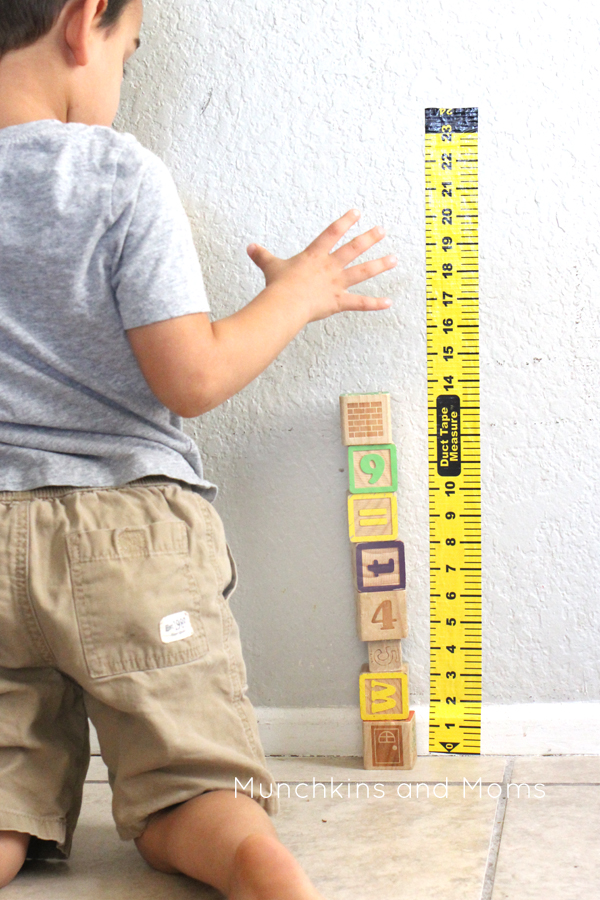 First up were the wooden building blocks. As you can see it was nail biting experience 😉 Wooden blocks can be tough to build with because they fall over so easily- which makes them perfect for developing patience and a gentle touch (something my preschoolers struggle with!)
We also used Mega Blocks, which were by far the easiest to build with!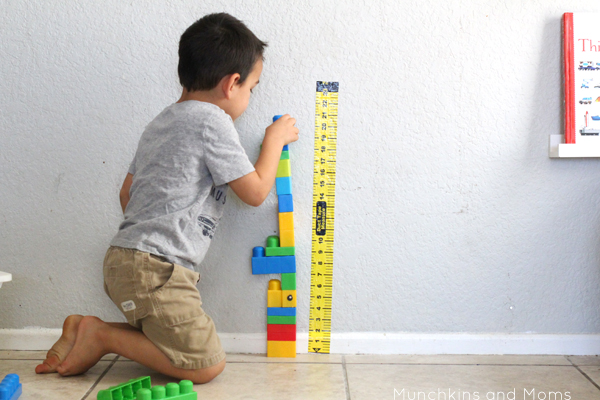 Preschool STEM
 Using the tape in our makeshift block center was a great way to add in preschool STEM skills, too (STEM stands for science, technology, engineering, and math). You could always include technology into the experience by asking the kids to document their structures with a camera- I guarantee they'll go wild with the camera and document very part of their building process!
Where else would you use this measuring tape? I'm thinking next time we use it on the floor to help measure distance as we have Hot Wheel races!
 Don't forget to follow us on Instagram to see all our day-to-day learning adventures!