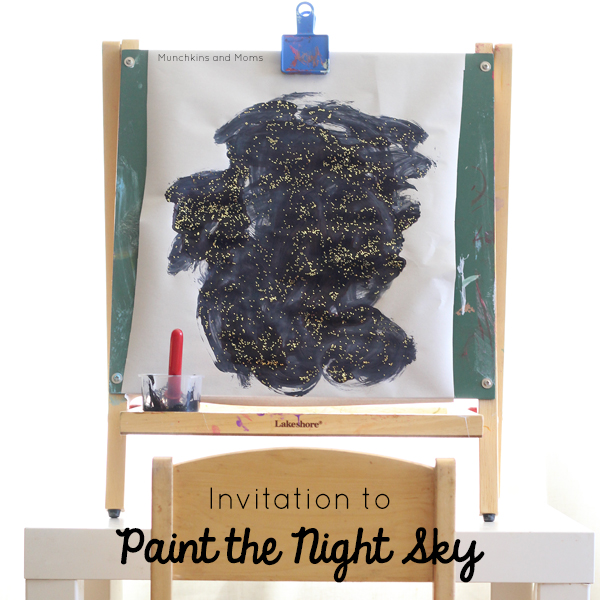 This was one of those impromptu ideas that came out beautifully. If you've been following the blog, You've seen that we made these Planet Sun Catchers for Pre-K Pages, then we studies constellations with our Marshmallow Constellation Activity, and today (more specifically, this morning) I came up with the idea to paint the night sky using just black paint and glitter! The end result was beautiful, but more importantly, the process was really fun for my toddlers and preschoolers!
This post contains affiliate links
Supplies
Black Paint
Glitter (bigger pieces work better)
Paint cups
Paint brush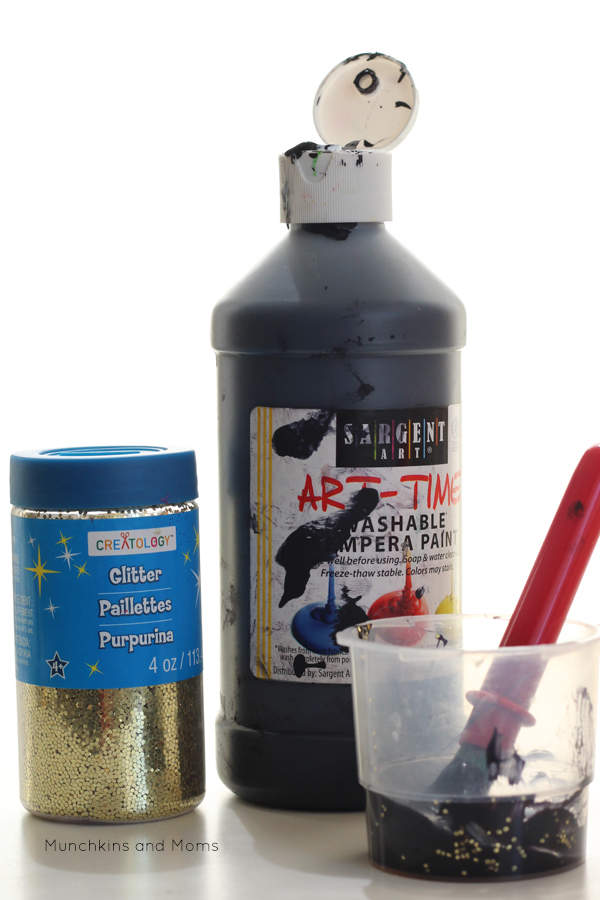 Painting the Night Sky
I mixed copious amounts of glitter into the black paint and simply set everything up at our tabletop easel. This made for a simple invitation for my kids to explore the center on their own time (that was approximately 30 seconds after they saw me set it up!)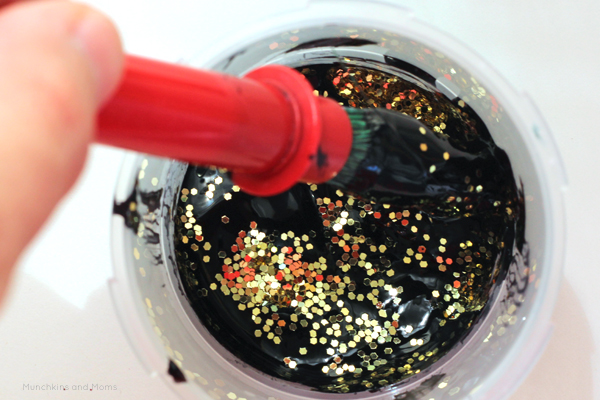 As my preschooler slathered black paint across his paper, he was mesmerized with examining how the stars (glitter) spread out along with it!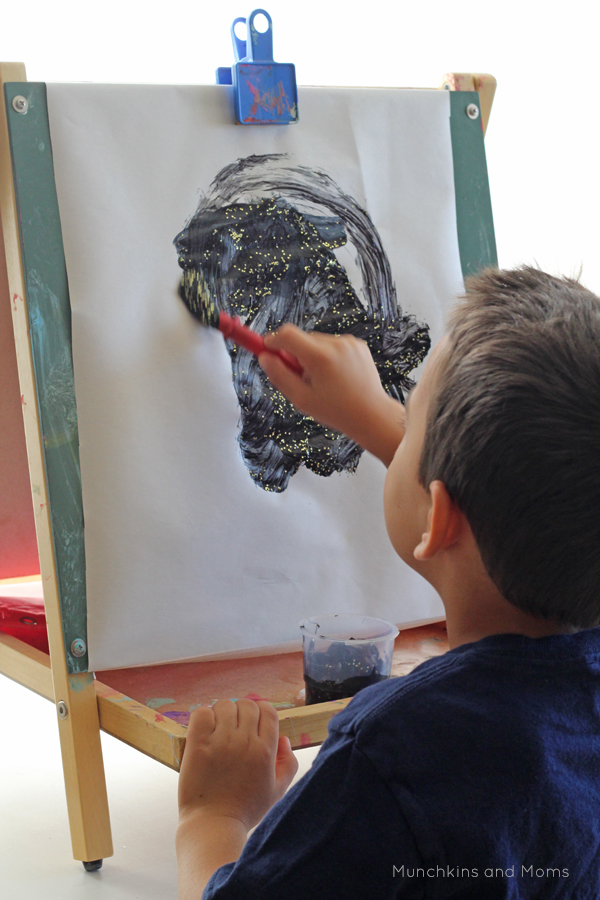 I was even a little enamored by the process! We weren't trying to make any particular constellation, we were just exploring and enjoying the process of creating art. If you want to extend the lesson, I'd recommend discussing why stars are easier to see on dark nights. You can try star gazing in your backyard with a patio light on, then let turn off the light and observe if more stars are visible than before.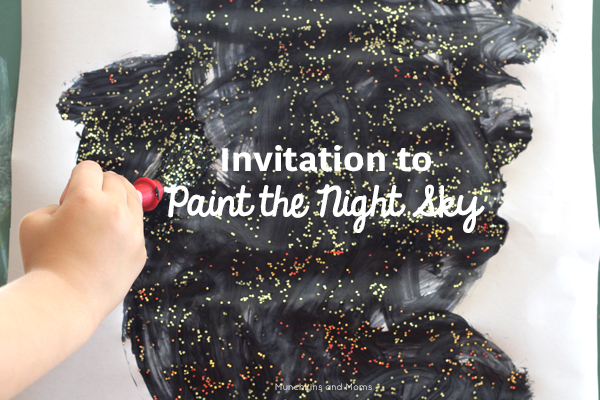 Other great sensory experiences to pair this with include a Star Gazing Discover Bottle or this Constellation Light Table activity.
And as always, I love seeing what your interpretation of our activities look like! Share them with me on Instagram by tagging @munchkins_and_moms!