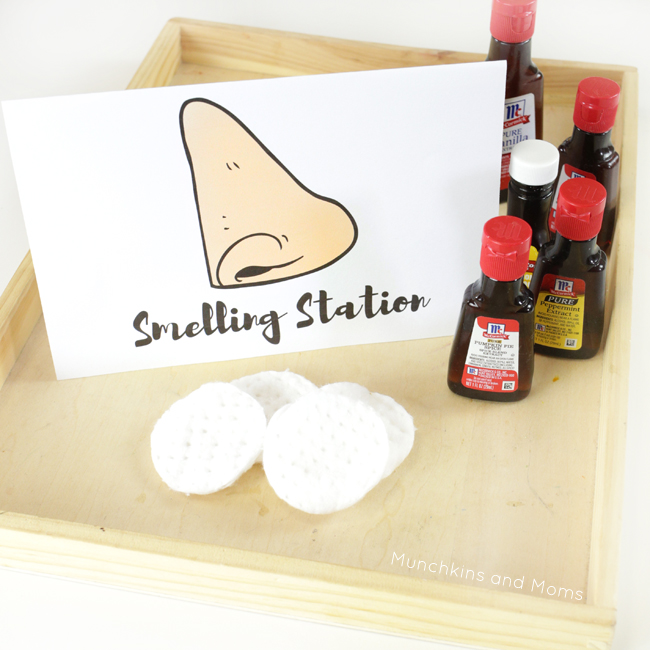 My kids don't often get to use their sense of smell as part of our preschool lessons, so this activity was a special treat for them!
While cleaning out my kitchen cabinets today I came across our collection of cooking extracts (I use them in our homemade play dough recipe). As is typical, a mundane household chore led to preschool lesson inspiration…which also led to me abandoning my cabinet cleaning. Priorities 😉
I decided to use my extracts in a smelling station activity for my preschoolers!
Smelling Station Supplies
This post contains affilate links
Setting up the Smelling Station
I printed off the Smelling Station sign and set up this quick sensory activity for my boys! It was so easy to do- I just moistened the cotton rounds with one extract per round (no mixing scents), and invited my kids to come play a "smelly guessing game". I had those boys at smelly 🙂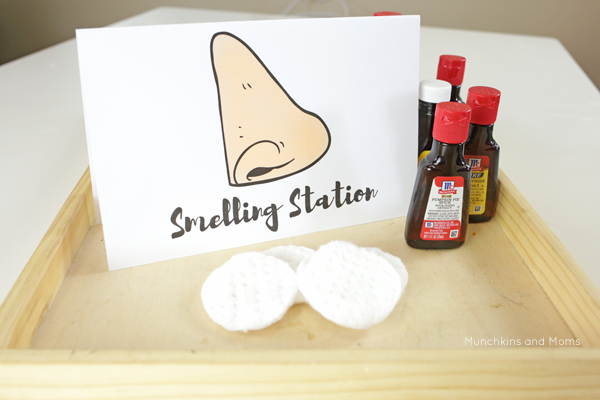 My kids sat down so fast ready to start their scent investigations…after a quick picture with the nose, that is.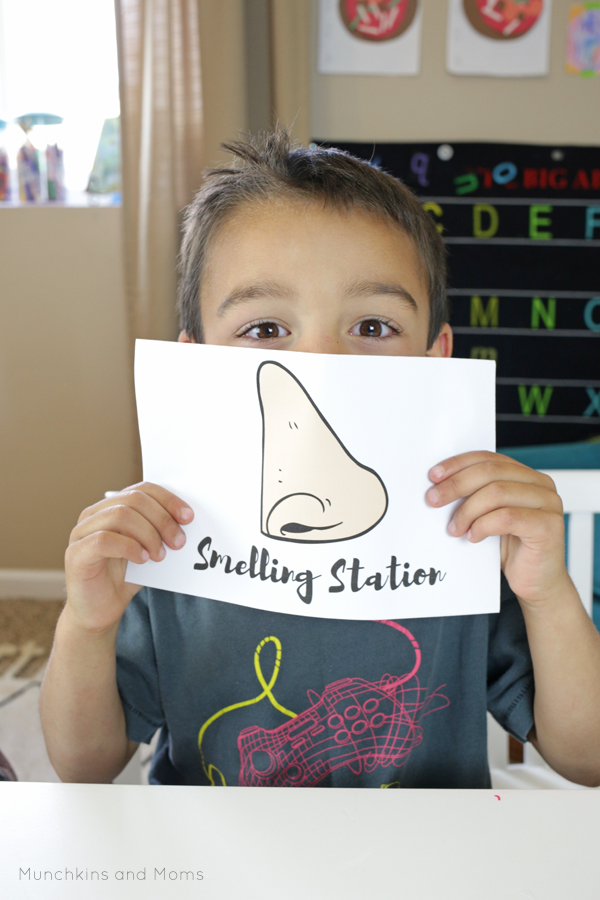 Ok, back to the activity. I handed my boys (plus a neighbor who wanted to join the fun) a cotton round with a drop o the first scent (lemon). I let them take their guess as to what the scent was. Their first thoughts: kitchen cleaner, candy, and fruit. After more discussion, they finally came to the conclusion it was lemon! Yay for teamwork!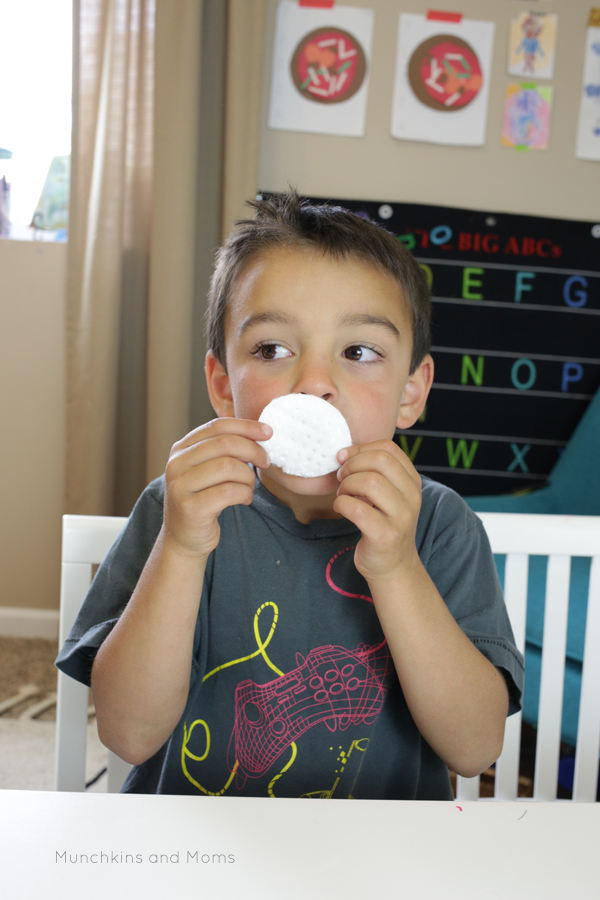 Next up was peppermint. I should note now that my five-year-old HATES peppermint (crazy, right? Oh well, more peppermint patties for me ;-)) He was not too happy to put that scent so close to his nose. His face says it all!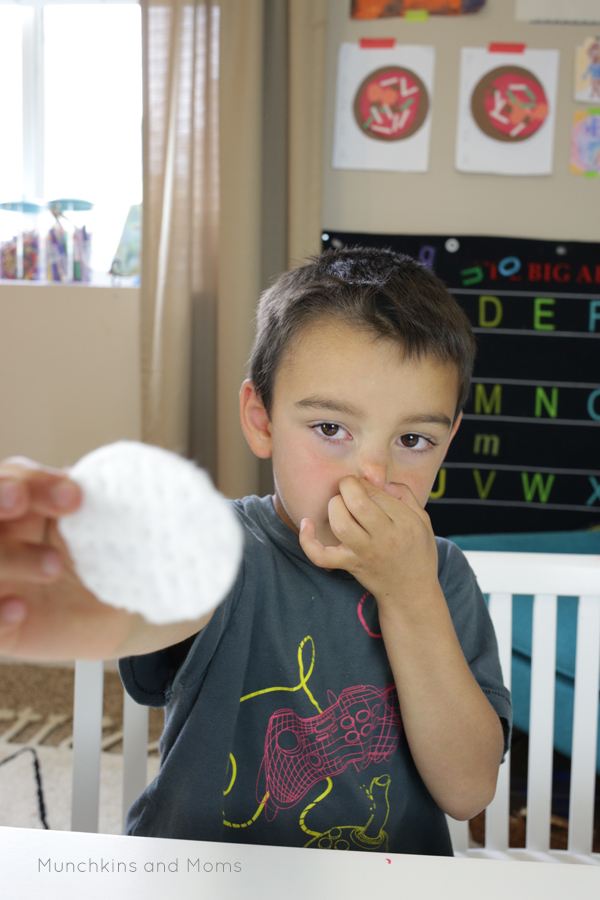 I also had them try to guess vanilla (I accepted the answer of chocolate chip cookies for this one), orange extract (this one was hard), and pumpkin pie spice (I accepted cinnamon for this answer). Once my kids finished the guessing game, they, of course, had to test their dad, who got 4 out of 5 scents right.
How many would you get right? How about your kids? Try this easy sensory investigation today!