{For your convenience, this post may contain affiliate links}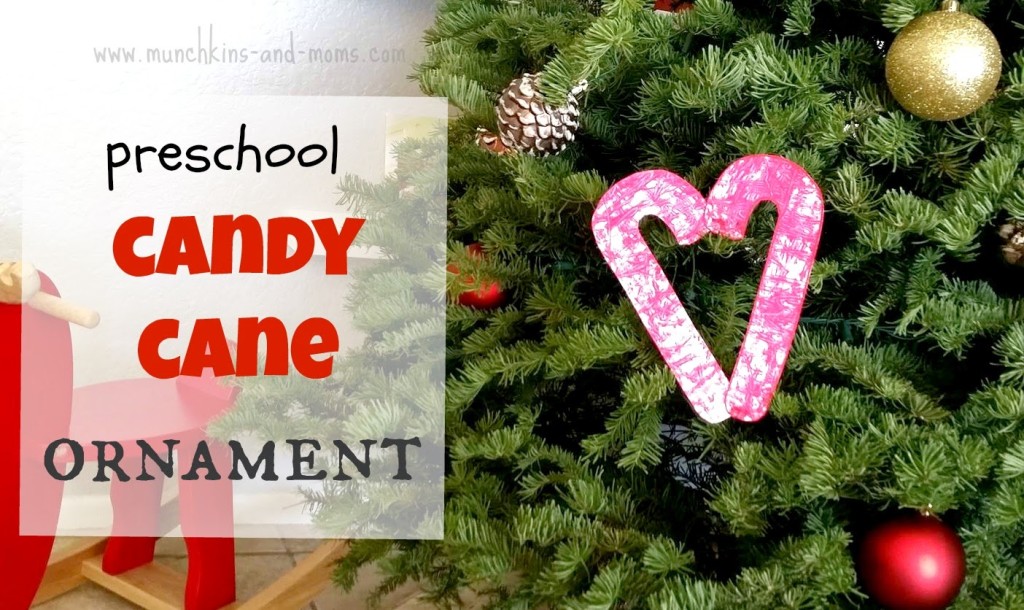 So I think I found a simple enough ornament for my kids to make (seeing as how our
wreath ornaments
were not quite right for them). I actually came back to a project we did in the fall-
marble painting
. Since marble painting was simple and fun, I just reinterpreted the idea to work for Christmas!
Supplies:
Did you notice that optional ingredient,
peppermint extract
? I thought it might add a nice minty aroma to the candy canes 🙂 Here's how to make the ornaments:
Mix 2 tablespoons of red paint with 1 teaspoon of peppermint. Other than adding a yummy scent, this also waters down the paint just a bit, which makes it a little easier for the marbles to roll through 🙂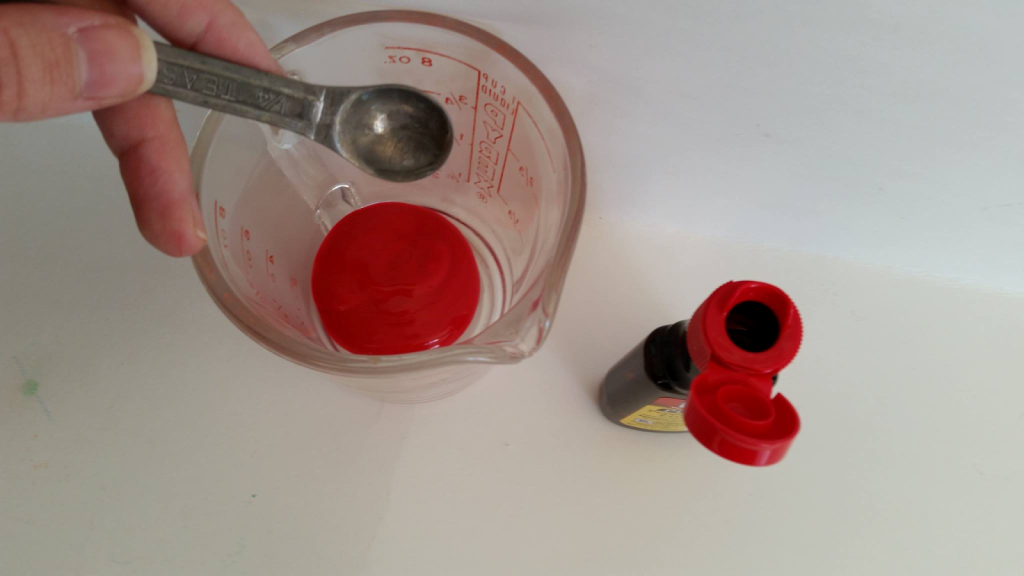 Cut out candy cane shapes from the white paper (I'd recommend using cardstock because the paper won't curl afterwards). Then tape the candy canes inside your box top (I like this nifty Powerade one we found at the grocery store). Pour a line of paint on either end of the candy canes and get ready for painting!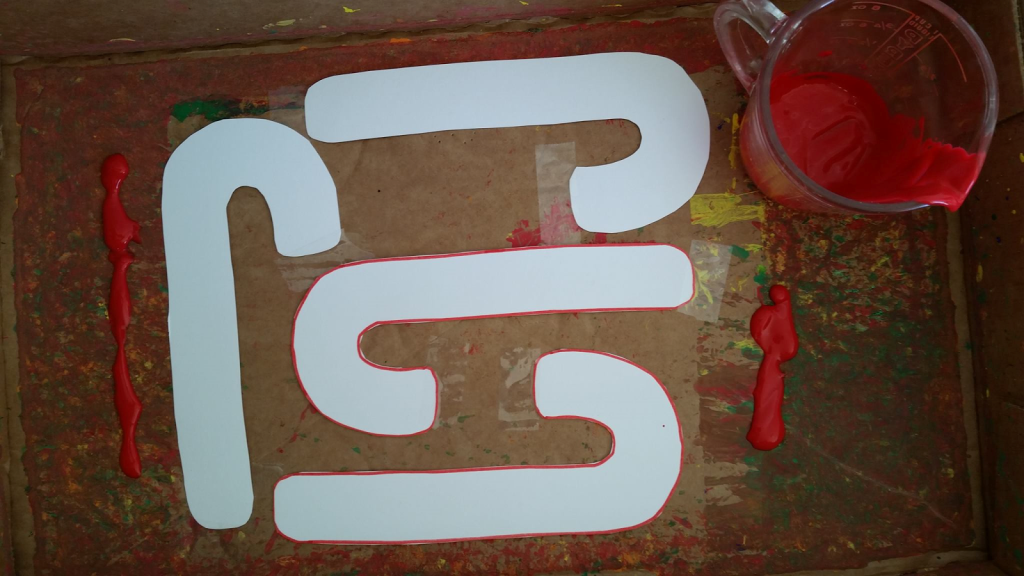 I chose to add marbles inside the measuring cup so they'd get a nice coat of red paint and peppermint before dumping them in the box. Cannon got the honor of pouring in the marbles 🙂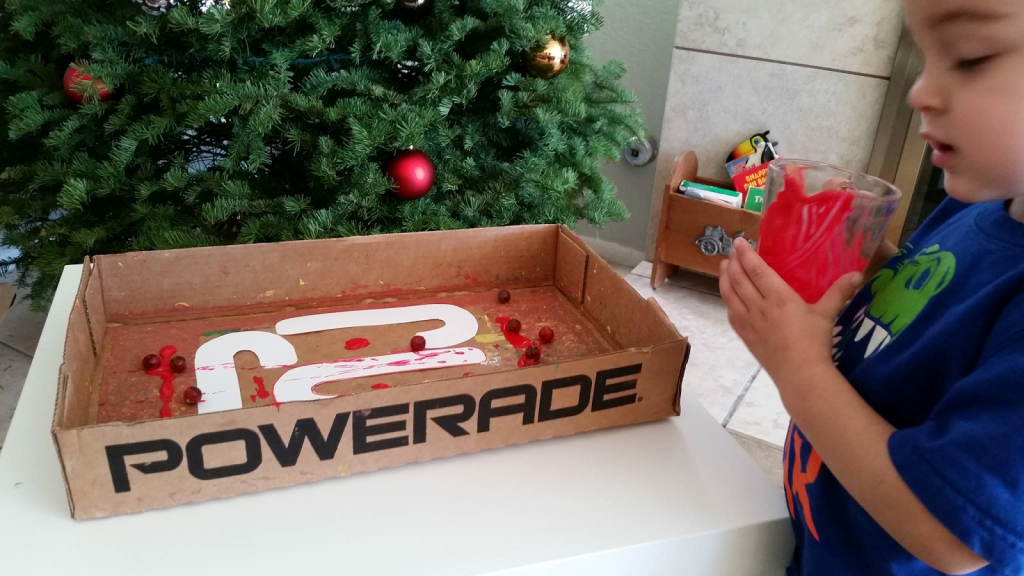 The next few steps were tough to capture on camera (well, tough for my phone camera, anyways!) Time to shake, rattle and roll the marbles!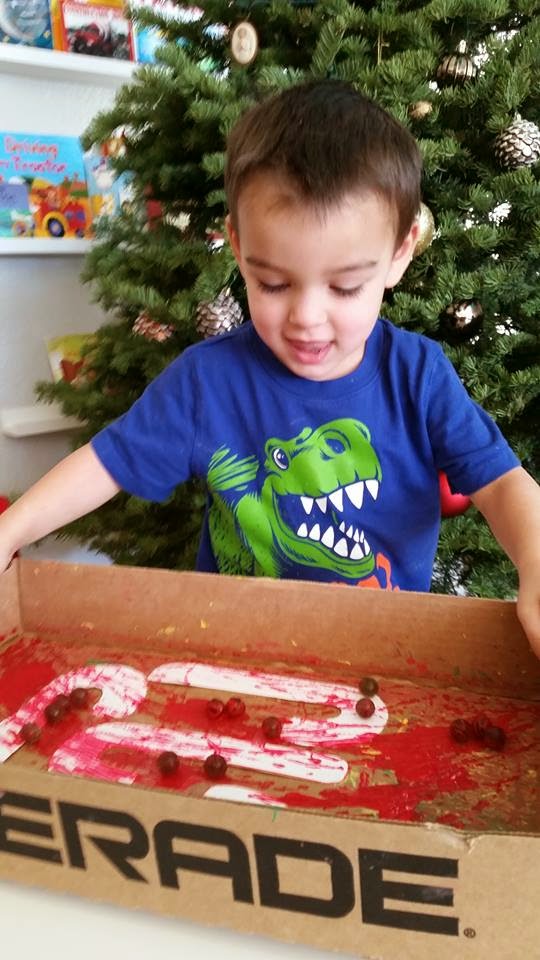 This was one of the least blurry shots I captured.
The peppermint smell was really nice to have drifting through the room as we rolled the marbles (in hindsight, a little Christmas music would have really made the mood festive! Next time). As with most of my activities, I tried to make this an opportunity for learning as well. We talked about color, scent, and a little bit about motion (back and forth, round and round). But I don't want to take away from the fun he's having, so I try not to be too pushy with the discussion part of the project 😉
Since it's still pretty hot here, I put the whole box outside for 10 minutes to dry before removing the candy canes. Then we laid them out to admire our work. We even took a few sniffs to see if they still smelled like peppermint (the scent begins to fade as soon as they dry).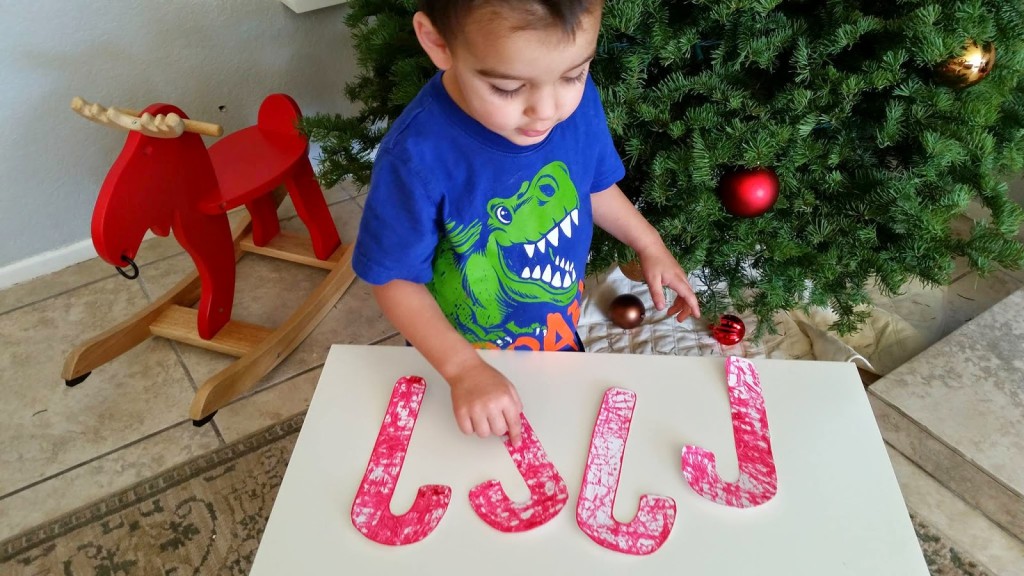 Counting candy canes made us look at them more closely…do you see the shape that can be made putting two of them together?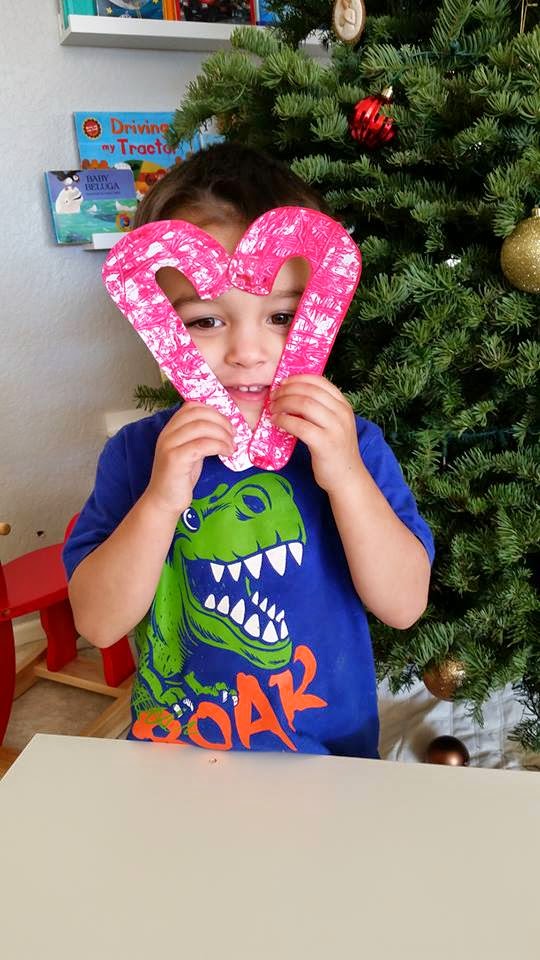 A heart!! We just used a few pieces of transparent tape to hold them together and voila- our candy cane ornaments were formed! You can probably get a lot more crafty (ribbons, laminating, student photos, etc.), but we just placed them in the tree as-is. I kind of like them that way- sweet and simple :-)