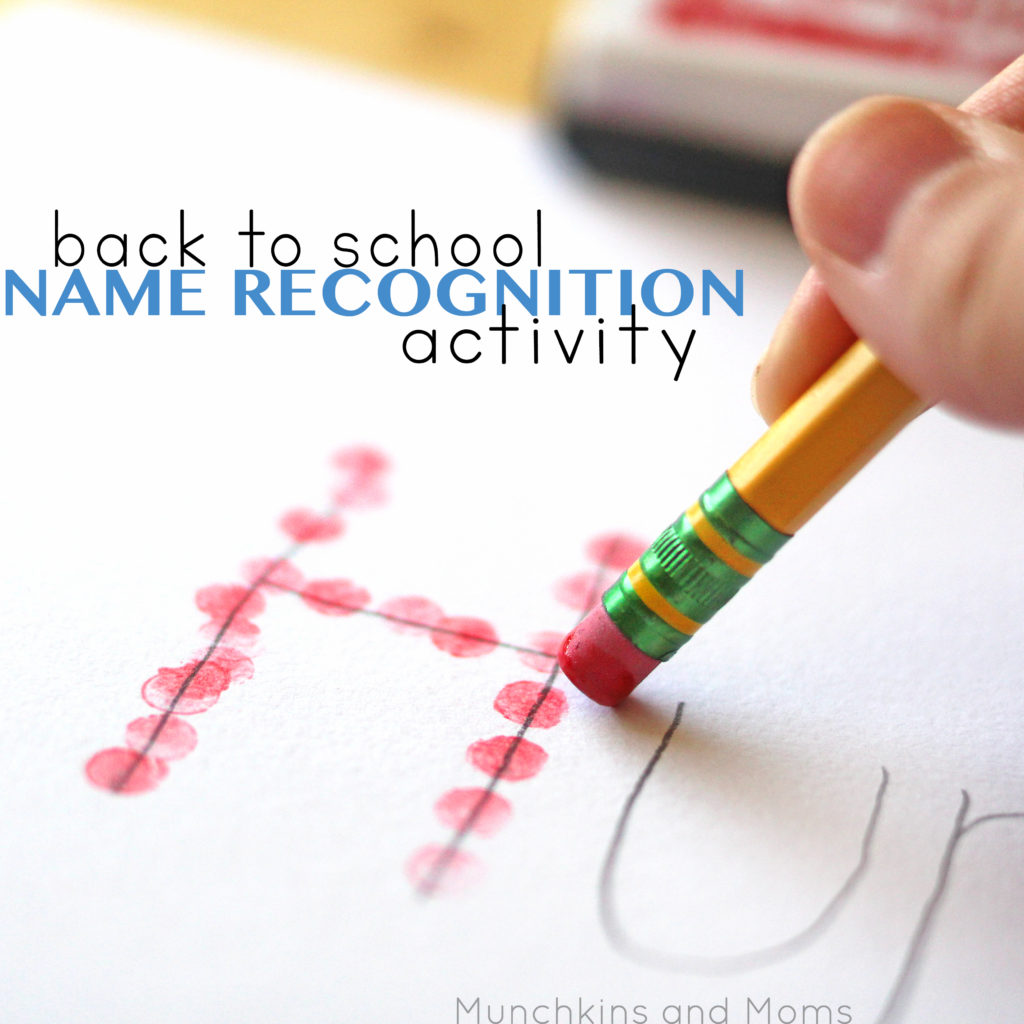 When I was a teacher Ticonderoga pencils were the top-of-the line, most coveted pencil around. They didn't break while sharpening and they left a smooth line across the paper when writing. I would be so sad when I saw students coming into the classroom with anything less than a Ticonderoga, so I always stocked up on them at back to school time.
Fast forward to back-to-school shopping this year (as a home preschool mom) and I still stock up on Ticonderogas for our family! Before I even sharpened them, though, we did a name recognition activity using the erasers (think dot art or pointillism, but for name recognition purposes).
Supplies
This post contains affiliate links
I wrote my son's name on the paper and invited him to dot his name using the eraser and ink pad.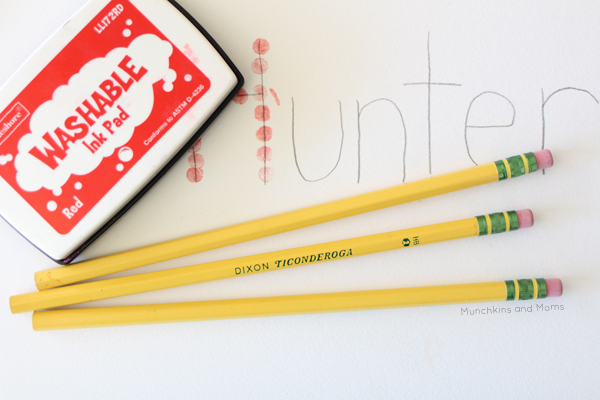 This was a great activity because it gave us a chance to work on proper pencil grip, recognize the letters of his name, and do a bit of art as well!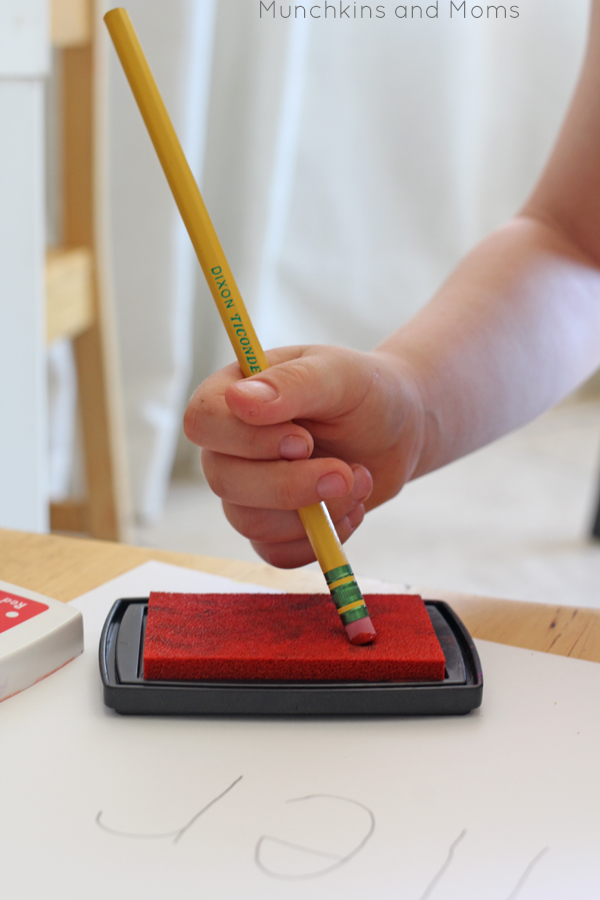 I love that we were able to use some of our new school supplies for this activity (washable ink pads are a must for preschoolers!). Using the pencils also helped to reinforce proper pencil grasp (something we are still working on) without the pressure of writing.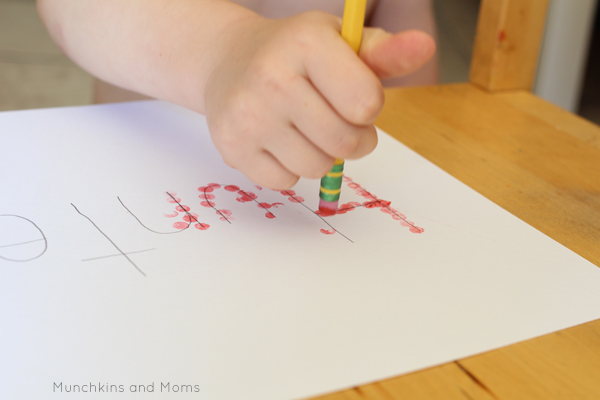 Alternatively, you could also use Do-a-Dot markers to make really fun, big dots in this activity!
Are you working on name recognition with your preschoolers? I'd love for you to share your interpretation of this activity with us on Instagram- just make sure to tag @munchkins_and_moms when you post your photo so I can see how it came out!
We love sharing preschool activities on Instagram! I hope you'll consider following our adventures over there 🙂 If Instagram isn't your cup of tea, we still love continuing the fun on Facebook and Pinterest!  Well, Twitter too…but I really have no clue what I'm doing there 😉