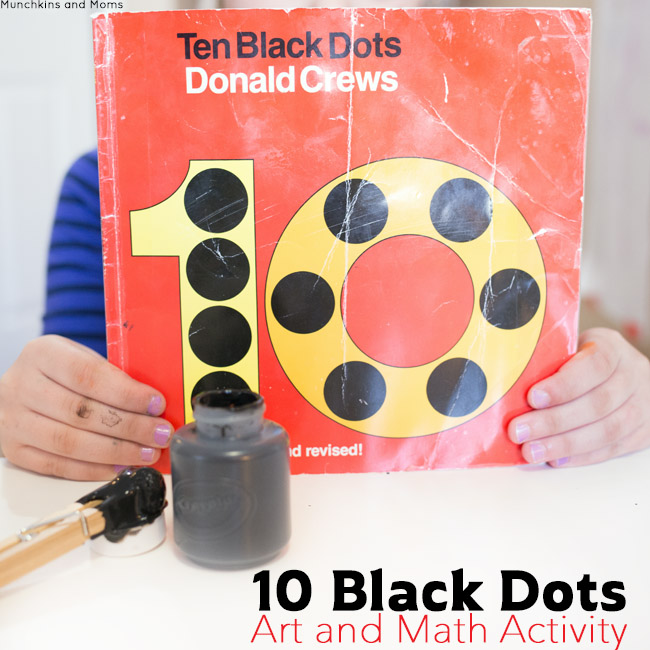 Do you see how well loved this book is?!?
We have a few books that are in need of replacements because they are so well loved. Caps for Sale and 10 Black Dots are two of those books that need replacing. Before we decide to upcycle this book, I wanted to give it one more go with another book inspired activity (see our original 10 Black Dots Activity here).
This post contains affiliate links
10 Black Dots Art and Math Activity
This project is easy to set up, and there's a great math lesson behind it!Keep reading to find out the lesson in this art activity:
Supplies:
Black paint
Cotton ball
Paper
The book 10 Black Dots by Donald Crews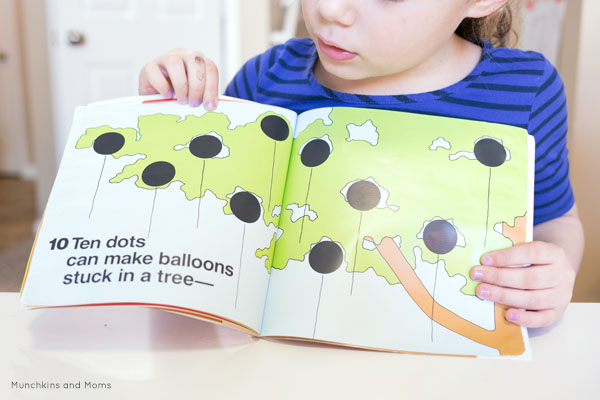 We started by reading the book together. If you aren't familiar with the story, it's really simple (great for focusing on the concept at hand- counting to 10). The images are as simple as the story. What I like about the book is its creative interpretation of what the black dots can be. That's what prompted this art lesson!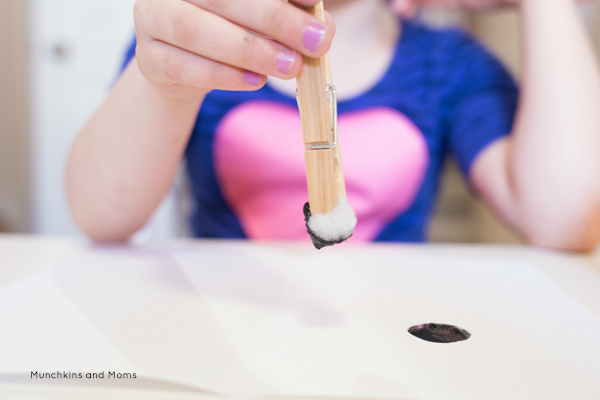 We started by making paint dauber with a clothespin and cotton ball. We dabbed one black dot on a sheet of white paper.
At this point I paused to ask my kids what they thought would happen if we folded the paper in half. How many black dots would we have after folding?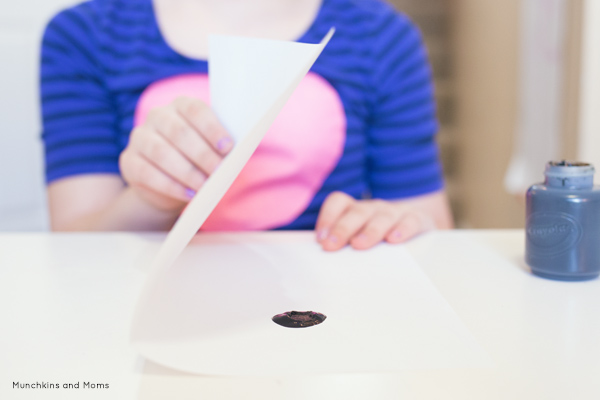 Tip: it helps to have your paper pre-folded to make this part easier for kids to do independently.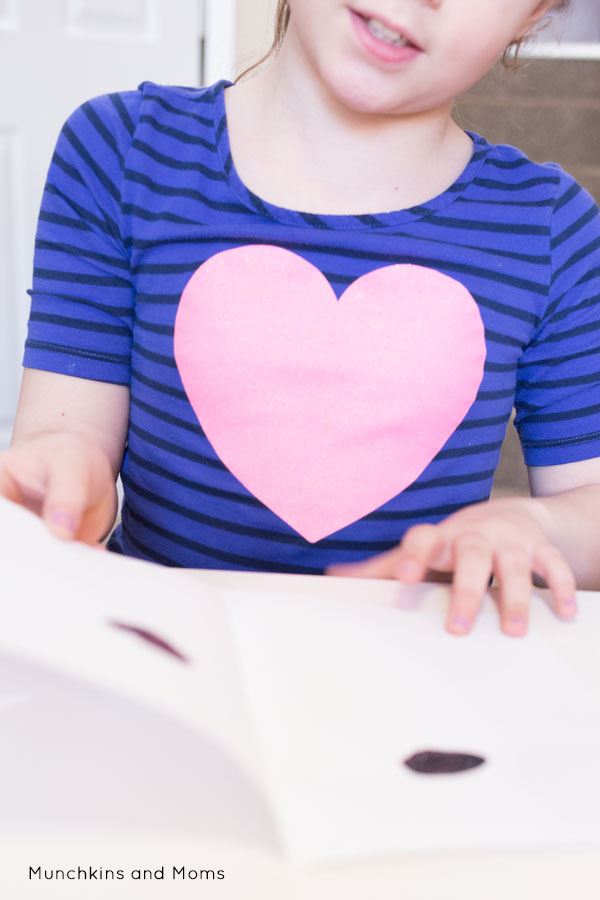 One black dot turns into two black dots! Enter in a math lesson on doubling- a typical first-grade math standard.
We continued the process of adding a dot, predicting the total, and folding our papers until we reached a sum of 10 black dots.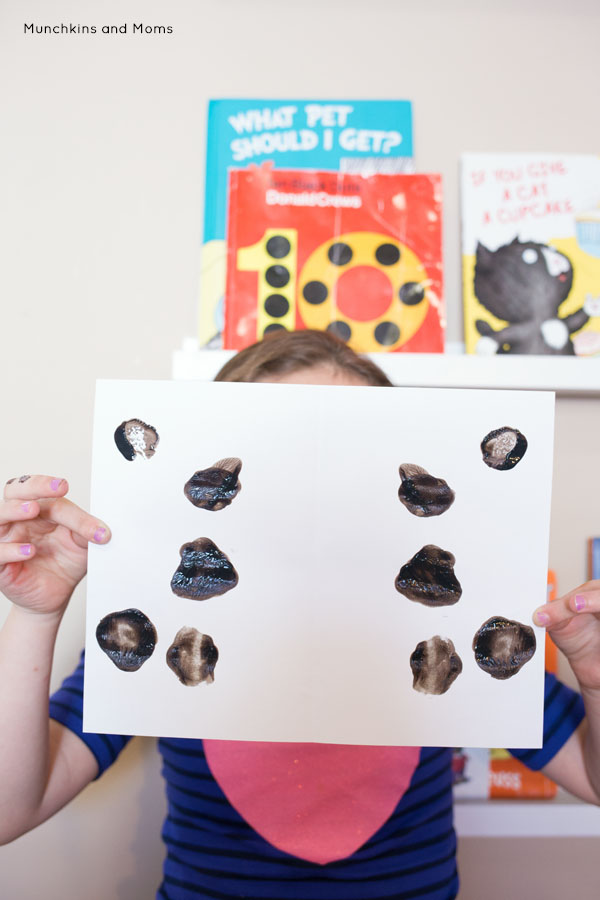 You can also discuss symmetry in this art activity. Once the paint dries, we plan on drawing our version of what 10 black dots could be. What do you see in the picture above?
Don't forget to pin this idea for later!