{For your convenience, this post may contain affiliate links}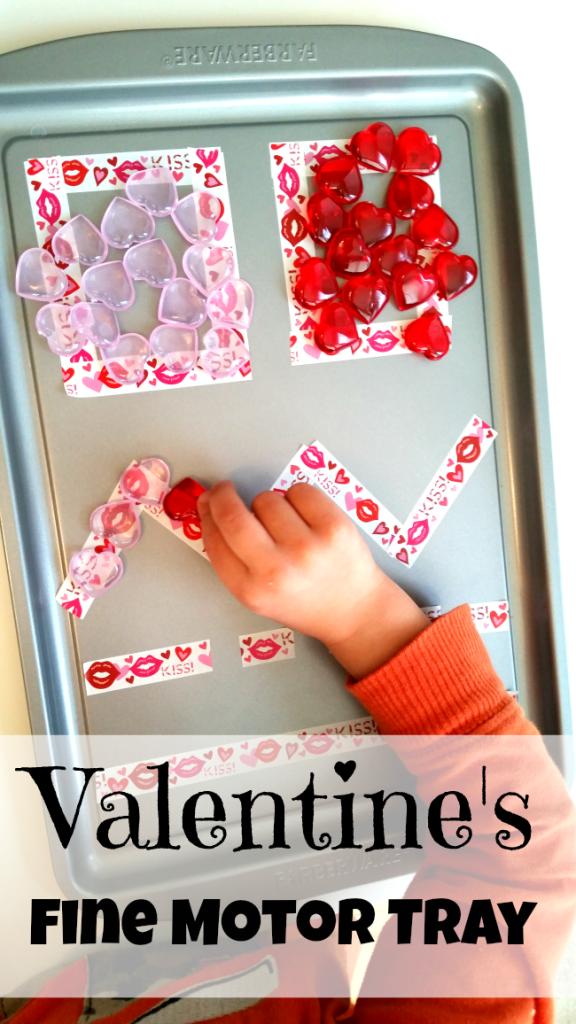 This Valentine Fine Motor Tray was so simple to put together, and it was also a great way for my munchkin to practice fine motor control. If you're around the blog often, you'll notice we do a lot of fine motor practice, and that's because it's important for life skills like buttoning, zipping, writing, cooking (think peeling, cutting, chopping, etc.), and so much more. Offering a themed tray like this helps keep the practice new and exciting for my son 🙂
Supplies:
I started by using the tape to make simple patterns on the cookie tray: two squares, a zig-zag line, a straight line, and a dashed line. Since I had two colors of the hearts, I grouped them in the two squares and invited my son to investigate what I set out for him.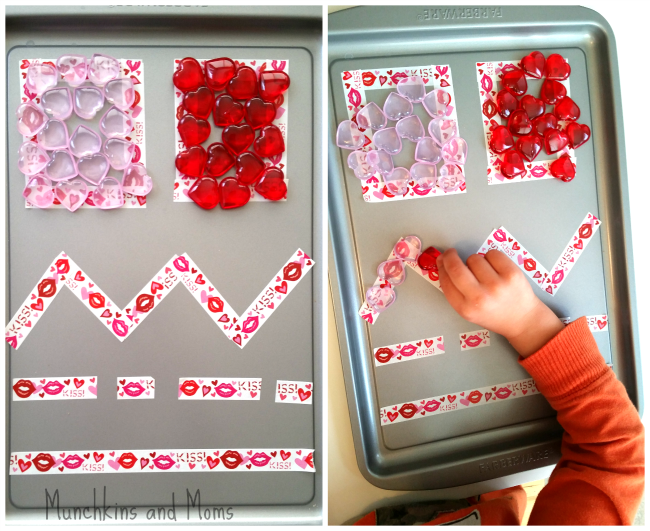 We made patterns using pink and red hearts. We traced the zig-zag line, and we were just a little bit silly playing with the hearts 😉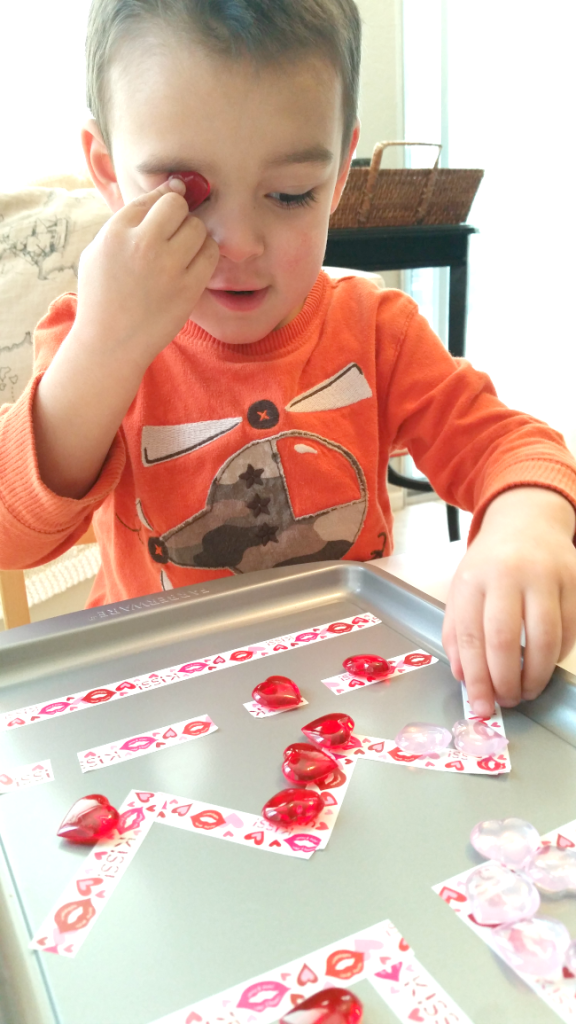 A heart eye patch always makes the job more fun!
I like to leave activities out so they are available to my son all week (since this has small pieces I kept it on a high counter where Cannon could reach it but little brother could not). Later in the week I added a paintbrush to the activity and let Cannon "sweep" the hearts pieces onto different areas of the tray. There was something very satisfying about sweeping them. It was almost like raking through one of those
Zen Gardens.
.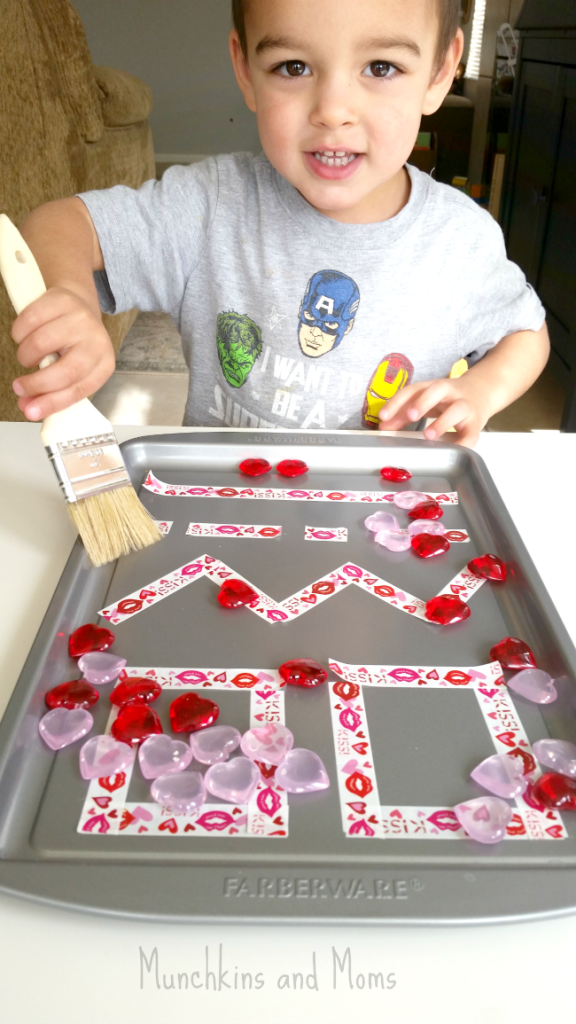 Since we still have a few more days to keep this tray out, I think I may just add some
Cloud Dough
to it and make it into a Zen Heart Garden! 🙂