{For your convenience, this post may contain affiliate links}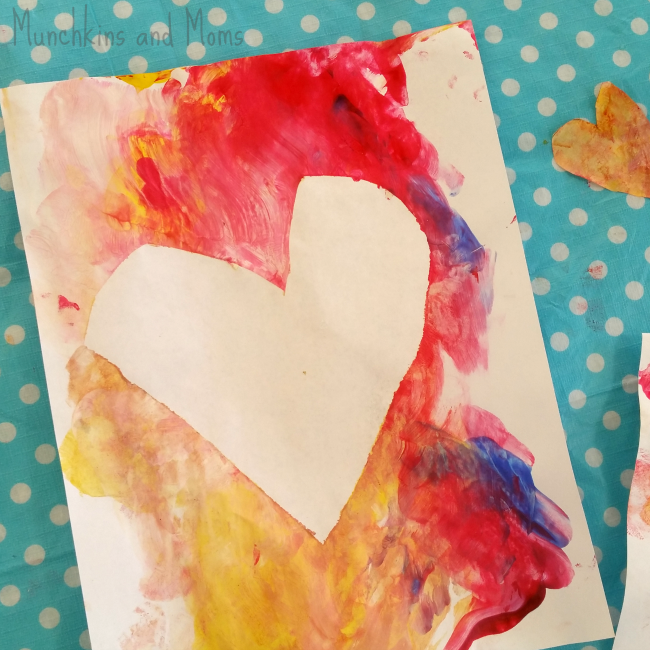 I love hearts. Valentine's Day or any day of the year, hearts are just my favorite shape 🙂 If you're following
Munchkins and Moms on Instagram
, then you saw our Heart Art there just a couple days ago (Instagram followers always get a sneak peak at our activities!) Well, I've finally got a few minutes to post how we did this cute and simple art project!
Supplies:
I started by using the tape to make a heart shape on our paper. I made a large heart, and I also cut out a few smaller hearts for the other paper.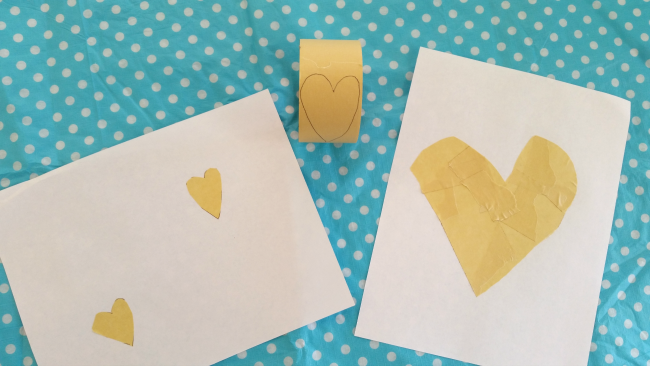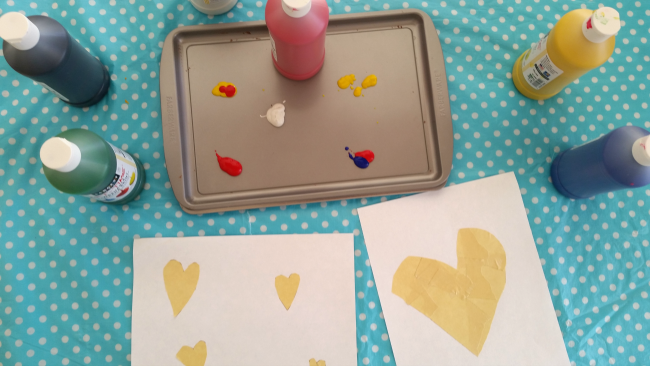 I chose not to pre-mix the colors (notice I just put splotches of the red/blue and red/yellow together) hoping it would give the boys a fun opportunity to mix it themselves.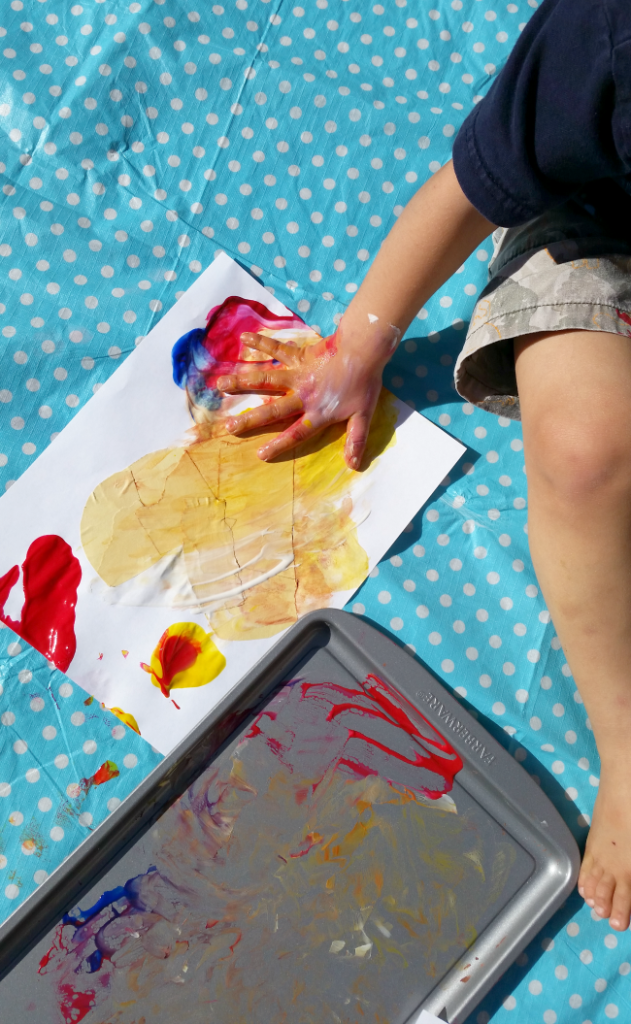 I didn't nearly have enough paint on the tray and had to add more for the boys! They didn't mind getting their hands (and feet!) right into the paint!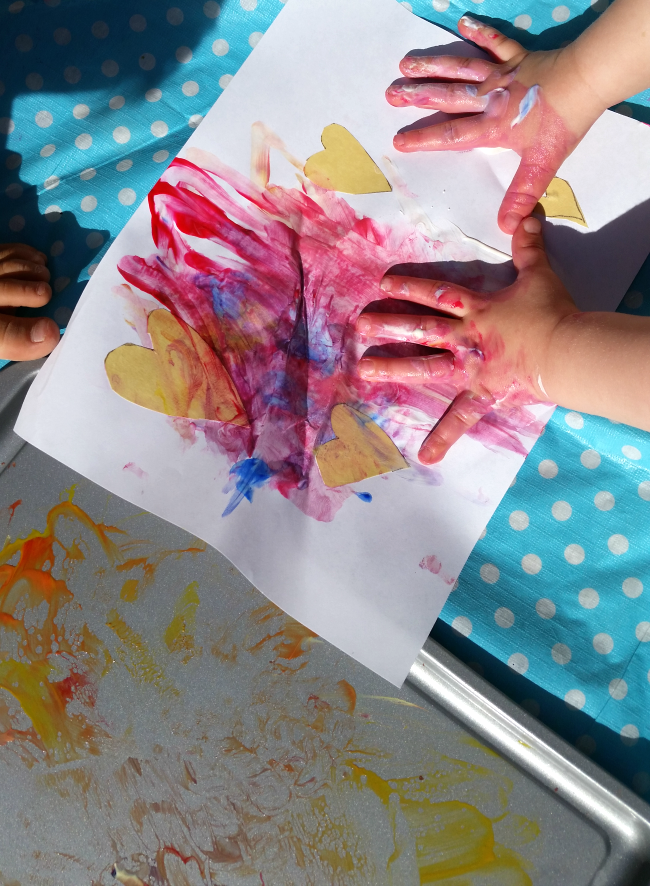 Once the paint was dry, I peeled off the tape to reveal the super cute art left behind!

Are you a mommy homeschooling preschoolers? If so, I'd love for you to join our Facebook group dedicated to supporting and encouraging Mamas who teach (like you!)