{This post may contain affiliate links}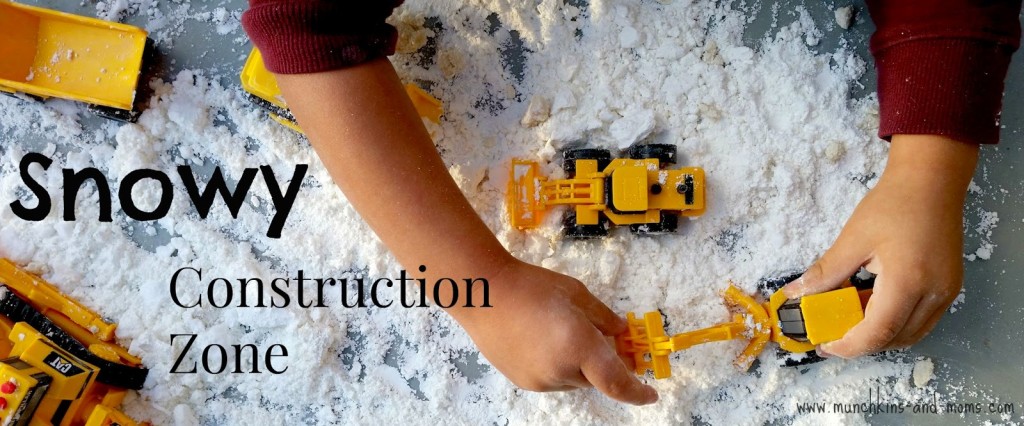 Grandpa is a proud heavy equipment operator and he insists the boys know the names of each of their toy tractors. My youngest is just starting to say "bulldozer", but my oldest will eagerly point out backhoes, dump trucks, cranes, excavators, and bulldozers! I'm pretty sure he'll end up working with excavators and other heavy equipment when he's older. My friend always talks to him about an
excavator for sale nsw
and he keeps saying how much he wants a real life one!! I guess he'll have to wait until he's a little older!! To say that he loves construction vehicles is an understatement. They are his go-to toys that I also like to incorporate into activities (see our
Construction Zone Breakfast
and our
Playing with Rocks?
posts).
Since my boys haven't really experienced snow (ok, my oldest did when we visited North Dakota when he was just 10 months old. He doesn't remember that though), I really wanted to make a sensory activity for them to play with. I searched for several play snow recipes, but settled on
this one I found at Growing a Jeweld Rose.
The recipe doesn't have exact measurements, but is SO easy to make!
Combine a box of baking soda and 1/2 can of the cheap, white shaving cream. Use your hands to mix thoroughly. The ingredients will shrink together into a snowy mixture.
I doubled the recipe and could have easily made more, but I ran out of baking soda. The ABSOLUTE COOLEST feature of this snow is that it got COLD. ACTUAL COLD. So strange! I remember a big, fancy word for this from my chemistry class:
Endothermic Reaction
. Whatever the chemicals in the two compounds are, they combine and take heat from the surroundings, hence creating a cold temperature on our hands! SO COOL (literally)!!
The other neat feature of this snow is that it is moldable. Make a snowman, create snowballs, or form snow bricks. Can you guess which one we did? (ok, a little of each! But the main one was…)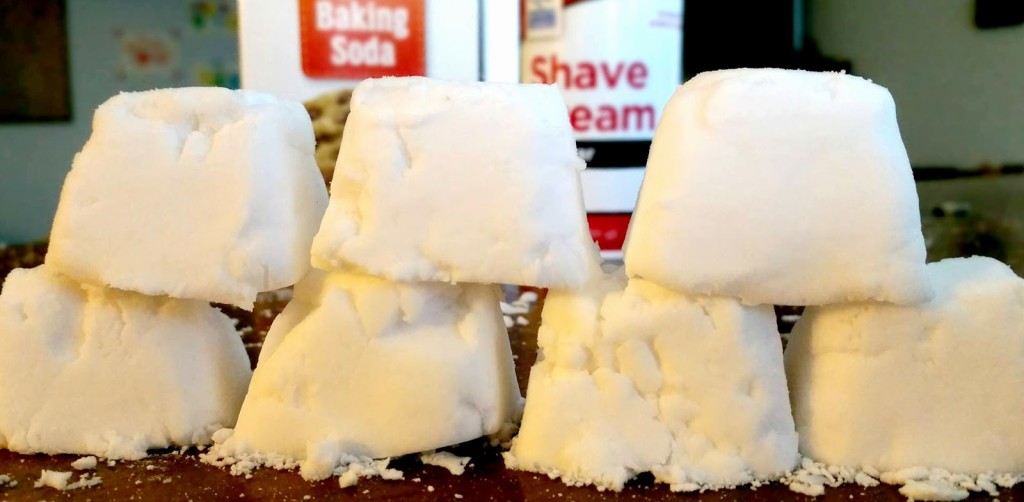 Making snow bricks!
My lighting was terrible, so the bricks look yellow-y, but I guarantee you they were the purest form of white I could imagine! And they smelled so clean! To form the bricks I just pressed some of the snow in
ice trays
and popped them out.
To play with it, I just spread some loose "snow", snow bricks, and our
favorite toy tractors
out on an outside table (this play could get messy!)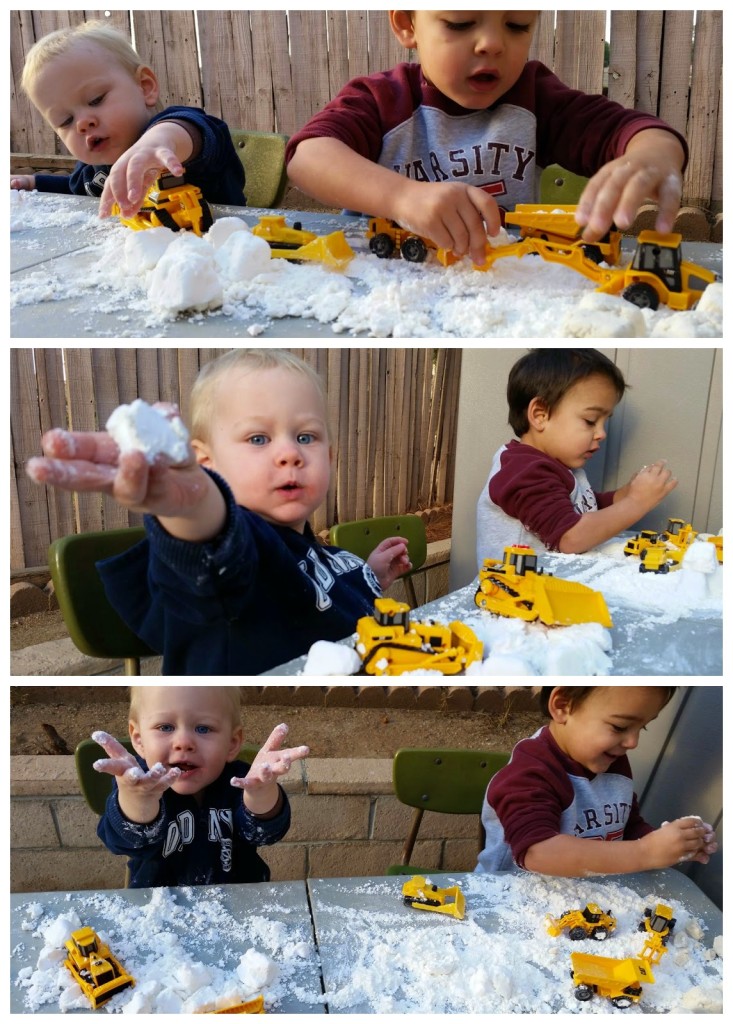 The boys spent
at least
an hour playing with this! I couldn't blame them, even after playing for a while, the snow was still cool to the touch! The boys love all things construction so my friend who works on a construction site got use some
walkie talkies australia
for them to use. They had such a great time and I can definitely see them both working in construction in the future!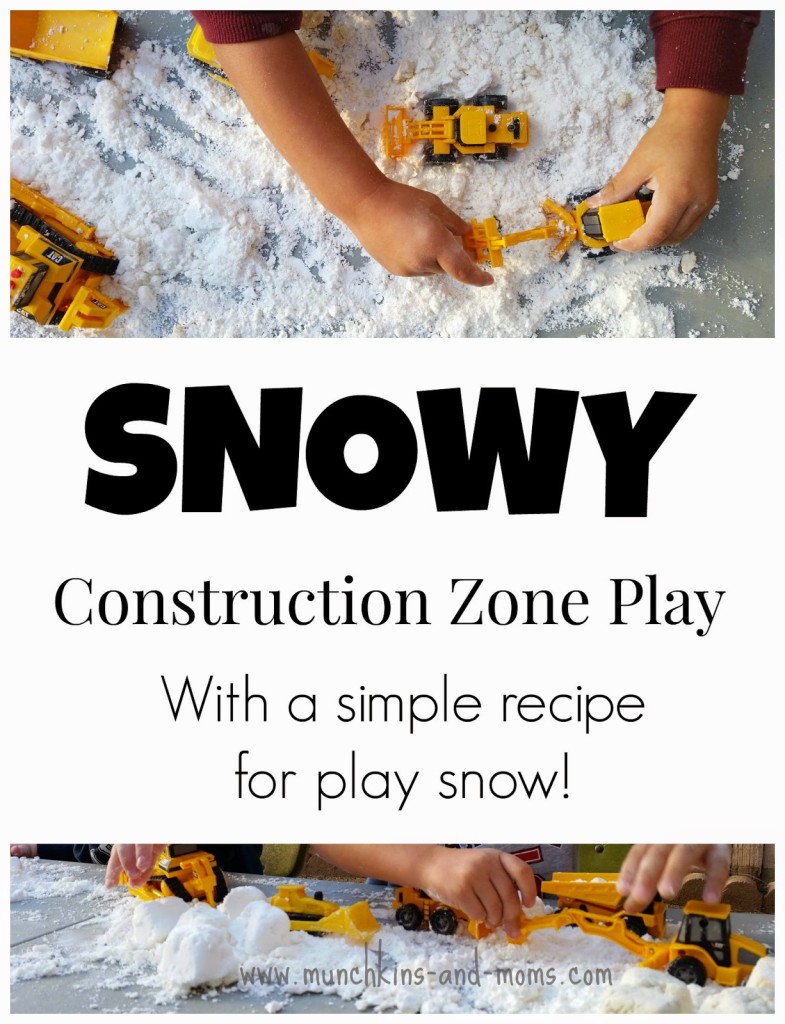 Definitely a must-try sensory experience!
I'd love for you to follow me on Facebook where I share more great activities for you and your munchkins!
?