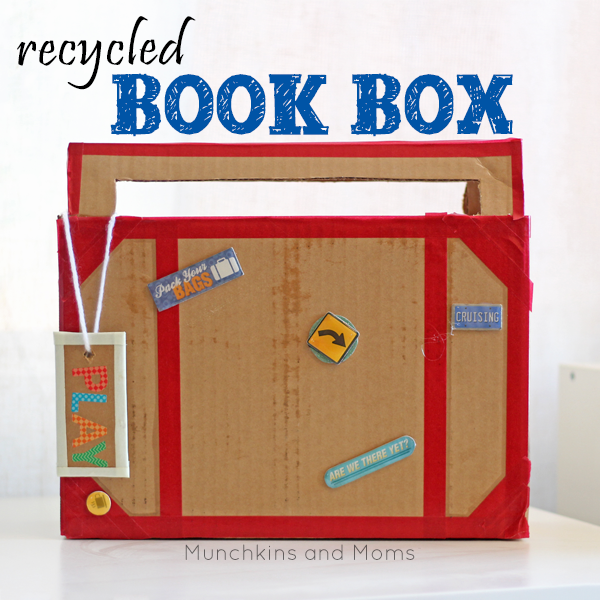 This post contains affiliate links
So the other day I was placing my usual weekly Amazon orders (as a mom of four under four, Amazon Prime is a lifesaver), and I bought this three pack of Lysol wipes. When my happy mail came to the door, I unpacked it all and noticed the wipes came in it's own secondary box– a box that looked perfectly suited to be recycled into a craft!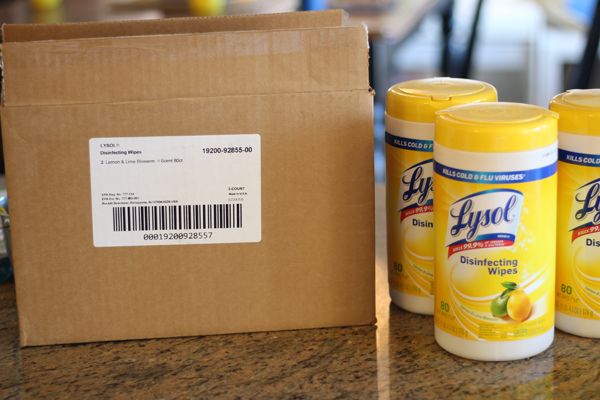 Supplies
I decided to upcycle the Lysol wipes box to make this fun travel themed book box. If you're a preschool or kinder teacher, you can definitely use these as take home book boxes or for a travel/"books take you places" theme. Actually, it would even be fun in a dramatic play center. Kids can probably find a hundred different ways to use this simple suitcase box!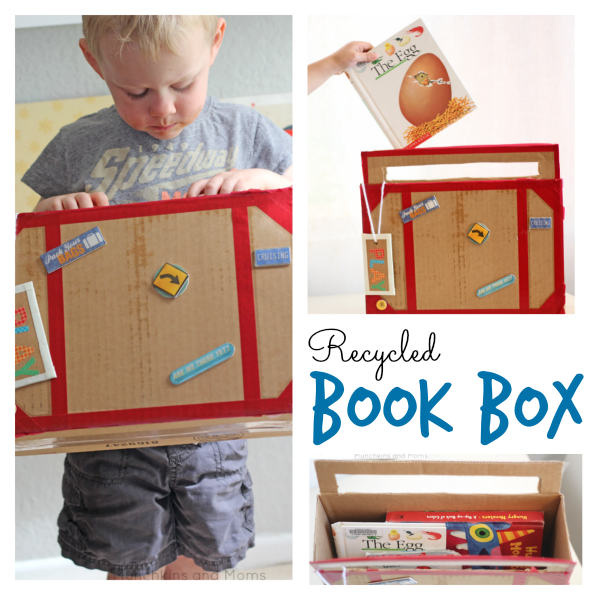 Since making the box requires a box cutting tool, I went ahead and did this part myself. I used the inner box flaps to make handles, then used some of the scraps to make a simple luggage tag. I finished it off with a few travel themed stickers and red washi tape. Done! We filled it with some of our favorite library books this week (it will easily hold 5 or so books. Not enough for our whole library haul, but great to use for a few favorite book picks of the week!).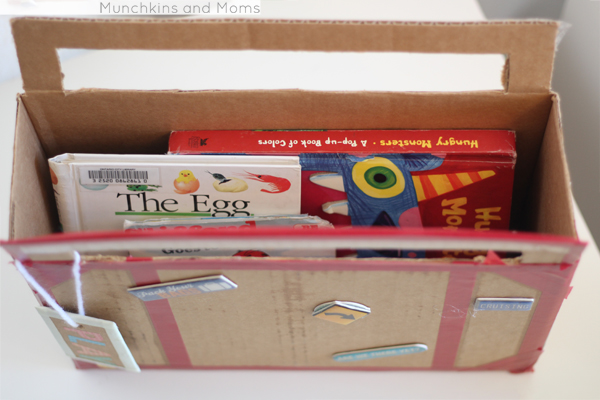 The suitcase book box was the perfect size for my two and three year olds' little hands. They had fun carrying it around and sharing their books with me! (don't mind my son's spaghetti sauce face 😉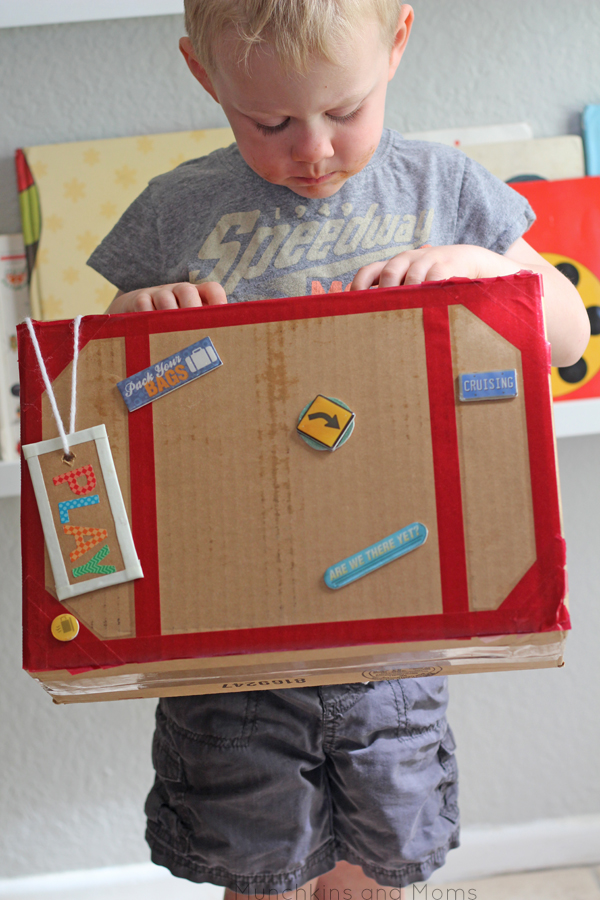 How would your kids (students) use this box? Share a picture with us on Instagram- we love to see how you interpret out activities! Also, check out this Guided Reading Suitcase made easily from a paper bag!
Don't forget to pin this for later!