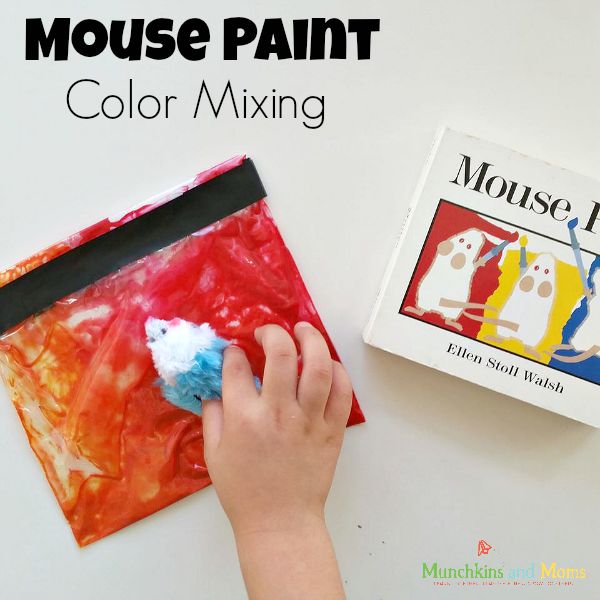 Mouse Paint is a classic preschool colors book. My kids love reading (and rereading) this book, but color mixing is still a mystery to them. That prompted me to do this simple color mixing activity to help them understand it more!
(This post contains affiliate links)
Supplies
I prepped the activity by putting a squirt of two primary colors in each bag. I left the bags, a mouse, and of course the book for reference for my boys to explore.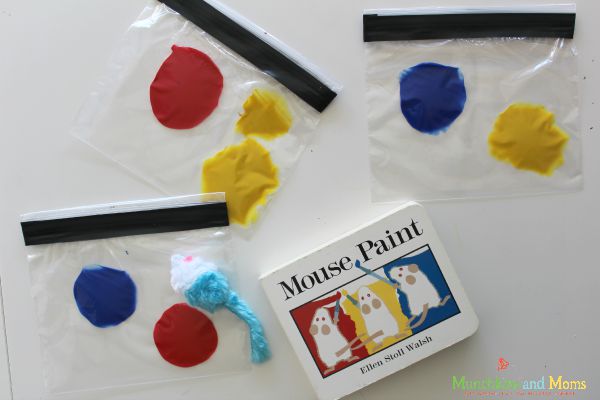 It was fun to use the little mouse to help us mix the colors! And I felt like using the mouse to mix the colors helped make a stronger connection between the book and the activity.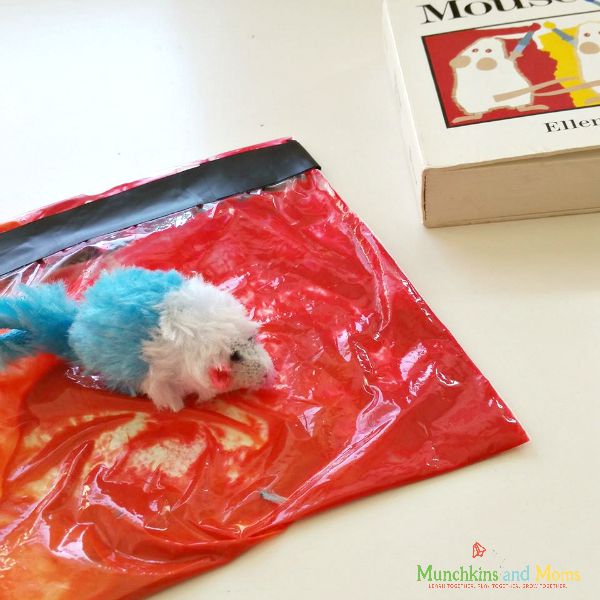 Pinching the little mouse also helped develop fine motor skills!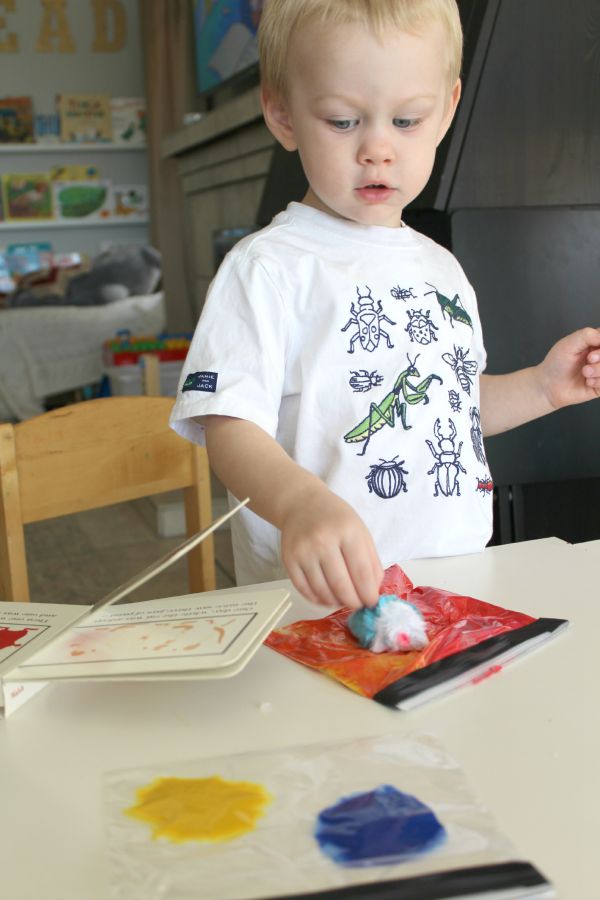 I always think it's a good idea to leave the books available to refer to when doing an activities based on books. This helps promote skills like making connections to literature as well as reinforcing reference skills. With the book available, the boys were able to predict what would happen when the colors were mixed and then match their results with the mouse's color mixing in to book.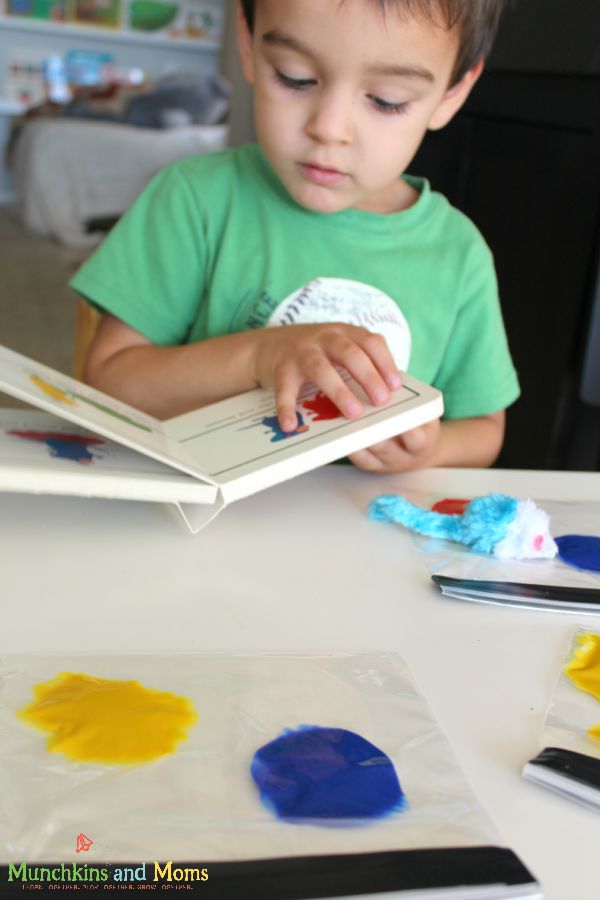 When the painting was through, the bags made beautiful sun catchers! We continued to admire and talk about them several days after doing the activity to help remember what we learned 🙂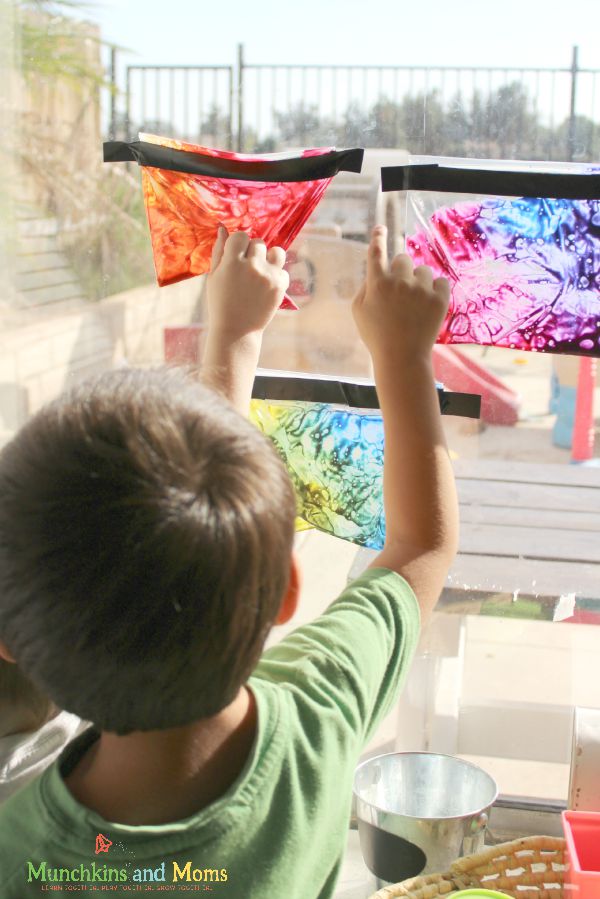 Aren't those sun catchers beautiful?! This was a great exploration on learning colors, I hope you'll join me on Wednesday as the Early Childhood Education Team puts together more posts on teaching colors! Stay tuned for more fantastically fun ideas!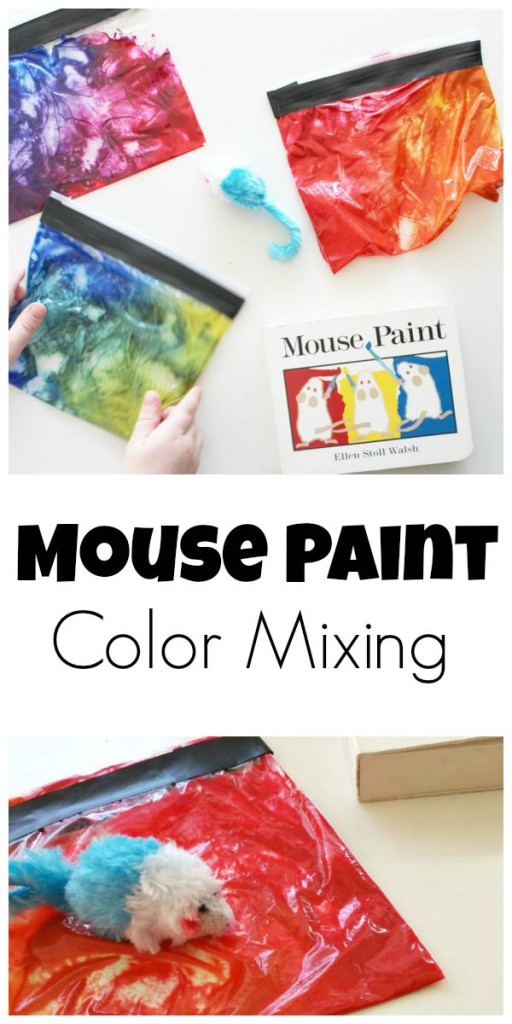 Do you love activities based on books? This calendar offers more amazing and simple ideas!