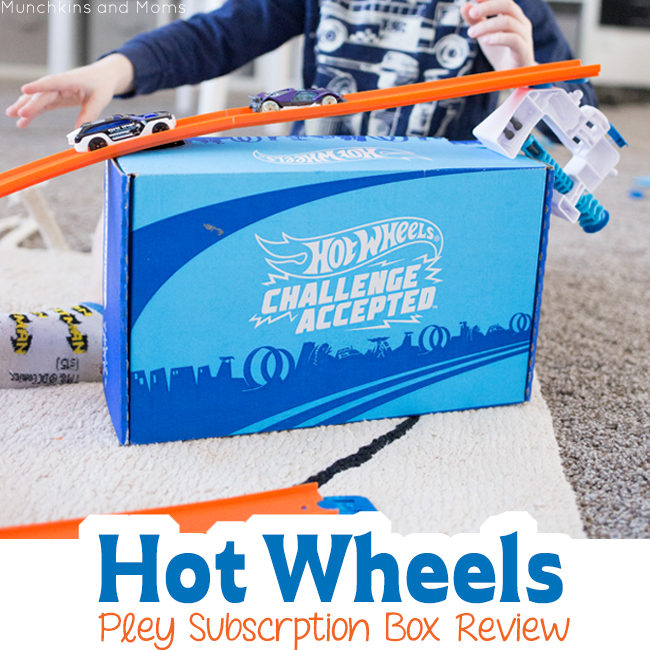 This post contains affiliate links
My kids are Hot Wheels FANATICS
We have Hot Wheels in the car, in my purse, in the diaper bag, in the bedroom…pretty much everywhere. We have slowly been collecting tracks for our Hot Wheels as well. One thing that got me excited was when Pley released the Hot Wheels Challenge Accepted Box– I knew this was the perfect gift for my boys! We've now received two boxes so far and I want to review them so you can know if this is the right subscription box for your kiddos!
Hot Wheels: Challenge Accepted
Each Hot Wheels Challenge Accepted Box comes with:
An early addition car plus other vehicles (3-4 cars in all)
An exclusive t-shirt
Hot wheels tracks
Special stunt track
Hot wheels mini magazine
The shipping box (which transforms for unique Hot Wheels stunts!
The cost of the box is as low as $22.99 and ships every other month.
Let's get to the monthly box reviews:
Box One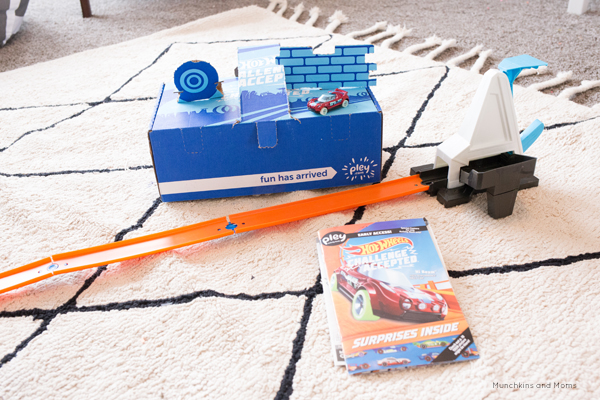 (there were three more cars, straight tracks, and a t-shirt included in the box that were not pictured in this photo).
We were so impressed with our first box! We started by transforming the shipping box into targets that could be shot down with the stunt racks included in the box. Watch how it all went down in this video:
Box Two
After our first box I had high expectations for our second. I was not disappointed!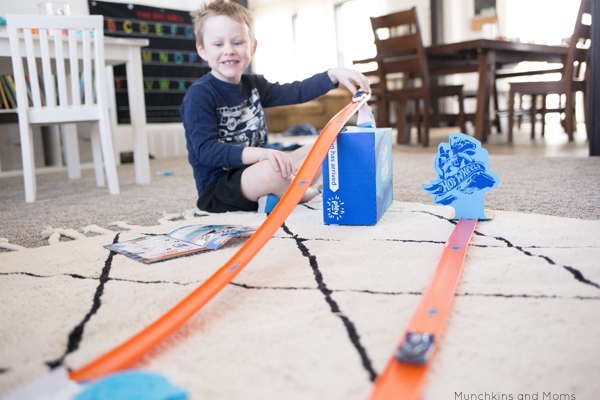 Once again our box came with a t-shirt, 4 cars, a mini-magazine, a stunt track, and a special convertible shipping box! See a quick peek at one of our stunts in this video:
Box 3
Will be revealed sooooon!!